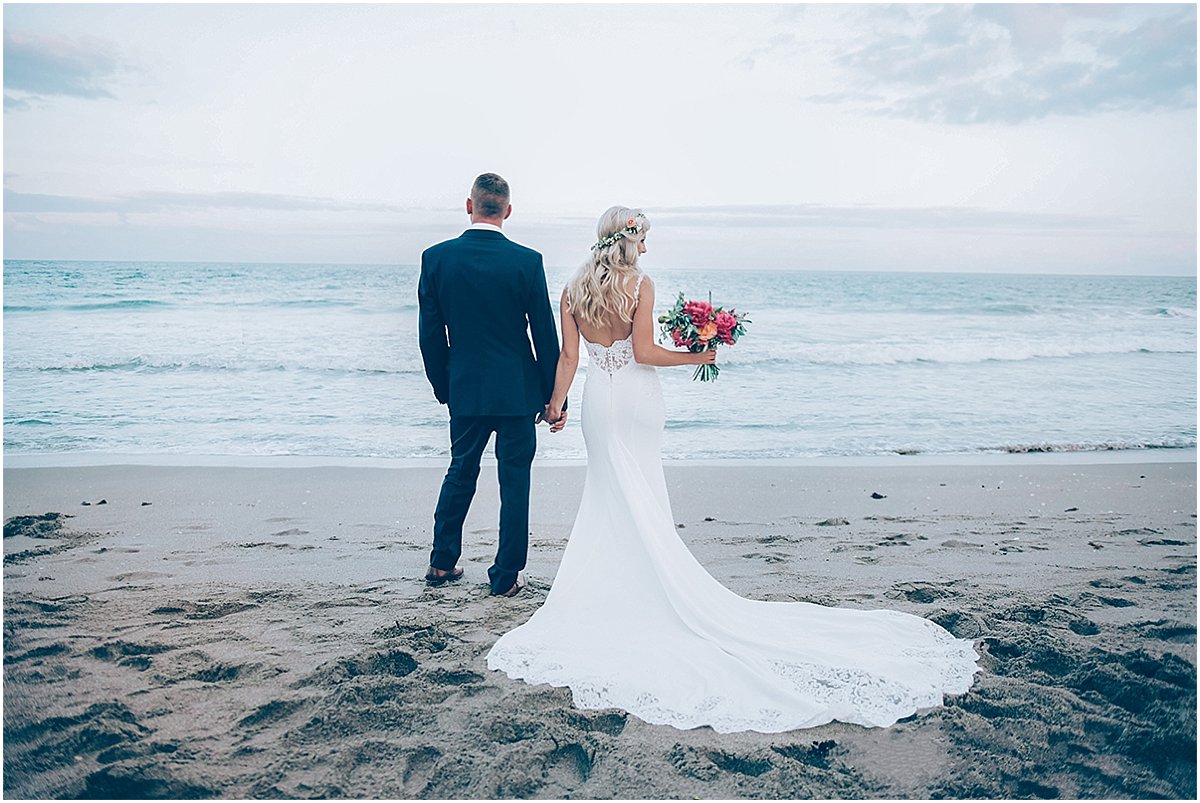 South Florida is filled with amazing wedding videographers, but in Palm Beach we are so lucky to have some of the best around. Wedding videos are a great way to capture the love and magic surrounding your big day.
When searching for your Palm Beach wedding videographer the most important thing is to make sure that their personality fits with yours. You will be spending most of your wedding day with your videographer, so you need to be certain you get along.
Take a look at some of the talented South Florida videographers located right here in Palm Beach. You are certain to find someone great for your wedding. You only get one chance to capture the memories of your wedding day, so make sure you get them all on film.
When meeting with videographers, please remember to tell them that you found them on Married in Palm Beach!
Featured South Florida Wedding Videographers in Palm Beach:

---
South Florida Wedding Videographers in Palm Beach:
Anchor Weddings
www.anchorweddings.com
561-279-5889
212 Media Productions
www.212mpc.com
954-899-7905
AJ Films
www.ajfilms.org
561-309-0534
Andreo Studio
www.andreostudio.com
561-379-7365
Angie Myers Creative Studio
www.angiemyers.com/film/
561-257-5191
Artistry Wedding Film
www.artistryweddingfilms.com
561-272-4199
Calypso Wedding Films
www.calypsoweddingfilms.com
561-247-3105
Diego Stuart Wedding Cinematography
www.dsproductionsdreams.com
954-951-8417
Digital Producto Films
www.digitalproductofilms.com
720-470-1440
Divine Play Films
www.divineplayfilms.com
954-850-8093
Earth Walker Media
www.earthwalkermedia.com
561-440-3834
Focused on Forever Studio
www.focusedonforever.com
954-379-6890
Forever Studios
www.foreverstudios.com
561-235-7808
Golden Wedding Films
www.goldenweddingfilms.com
561-247-1446
High Def Videography
www.highdefvideography.com
561-703-5997
Hope Media
www.hopemediavideo.com
561-818-9819
Infinite Loop Photography + Films
www.infiniteloopphoto.com
561-692-3212
Iron Forge Productions
www.jeremiaherikson.com
561-236-6875
Key Moment Films
www.keymomentfilms.com
954-333-8519
LaFrance Films
www.lafrancefilms.com
561-703-6158
Lasting Love Cinematography
www.lastinglovecinematography.com
440-409-6920
Lou Kulynych
www.lkvideo.com
561-400-1121
Mady Films
www.madyfilms.com
561-989-7291
Megaset Wedding Cinematography
www.megasetphotography.com
561-302-1676
PS Photo + Films
www.psphotography.net
561-459-1590
Rich Soil Studios
www.richsoilstudios.com
561-856-3332
Starfish Studios
www.starfishstudiosfl.com
561-376-3730
Video Palm Beach
www.videopalmbeach.com/weddings.html
561-247-5406
Did we miss a Palm Beach videographer? Please let us know so we can add them!
---
Find Other Palm Beach Wedding Vendors