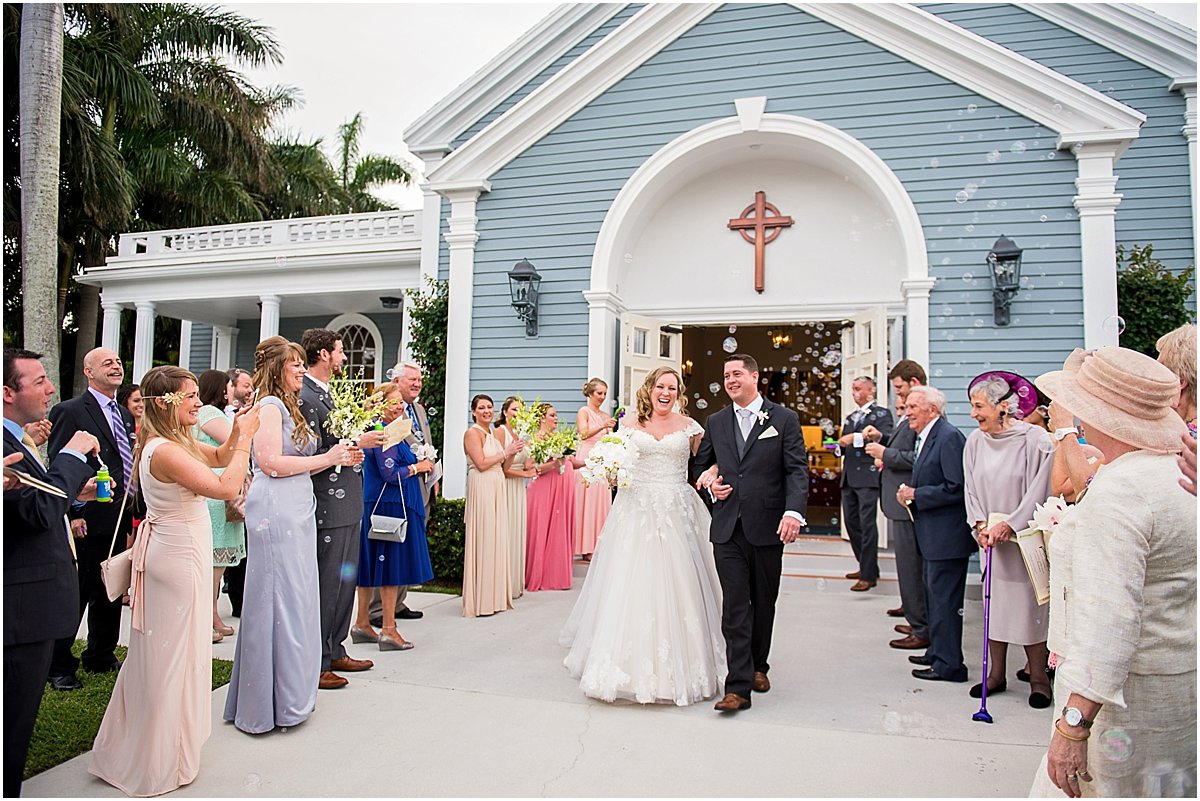 Hiring a Palm Beach wedding planner will be one of the best decision you ever make. Planning your wedding is a large task and a qualified wedding / event planner will make your planning process smooth and enjoyable!
There are many levels of assistance West Palm Beach wedding planners can provide – everything from month-of coordination to full service planning and something in between, making a wedding planner accessible for all budgets. Having a wedding planner with you in the planning process can help you with everything from customized wedding budget creation, trusted wedding professional recommendations, contract reviewal, day of coordination, and much more.
Check out some of the very best Palm Beach wedding planners below to find out what coordination and planning services they offer. Soon you'll be on your way to a stress-free wedding day!
When meeting with planners, please remember to tell them that you found them on Married in Palm Beach!
Featured Palm Beach Wedding Planners:

---
Palm Beach Wedding Planners:
Dreamday Weddings
www.dreamdayweddingsfl.com
561-207-2388
59 & Bluebell Weddings and Events
www.59andbluebell.com
561-310-4343
Above the Rest Events
www.abovetherestevents.com
561-513-5113
Atwater Events
www.atwaterevents.com
561-352-9552
Boca by Design
www.bocabydesign.com
561-447-5444
Breeze Taylor Events
www.breezetaylorevents.com
561-477-0665
Busy Bee's Weddings & Events
www.busybeesevents.com
954-361-4241
Cintia's Unique Events
www.cintiasuniqueevents.com
561-374-3982
Creative Touch Party Design
www.creativetouchparties.com
561-329-0942
Daniel Events
www.danielevents.com
561-393-1432
Desiree Dawn Events
www.desireedawnevents.com
352-246-5553
Eventfully Your Events
www.eventfullyyoursevents.com
561-713-4846
Everlasting Events Coordination
www.sfloridaevents.com
561-596-1916​
Fabuluxe Events
www.fabuluxeevents.com
561-254-2041
Golden Pineapple Event
www.AGoldenPineappleEvent.com
561-779-9982
Hyde Events
www.hydeevents.com
561-444-7191
Jackie Bresseler Event
www.jackiebresslerevents.com
561-922-5776
Jessica Nicklos Event Design
www.jneventdesign.com
561-331-1505
Just Glam Events
www.justglamevents.com
561-584-1856
Karma Goddess Event Planning and Design
www.karmagoddess.org
305-938-0459
Kirkland Event & Destination Services
www.kirklandDMC.com
561-296-9449
Kish Events
www.kishevent.com
561-777-6197
Lauren Daversa Events
www.laurendaversa.com
561-222-6840
Linzi Events
www.linzievents.com
561-706-5111
Love My Glam Events
www.lovemyglam.com
800-613-4267
Make It Memorable Events
www.makeitmemorablefl.com
561-460-4504
The Majestic Vision
www.themajesticvision.com
305-301-2069
Memories for You
www.memoriesforyouevents.com
561-573-3006
Mr and Mrs Wedding
mrandmrswedding.com
561-316-4787
Pawar Inc
www.pawarinc.com
561-312-7726
Peacock Premiers Events
www.peacockpremierevents.com
561-324-9972
The Planning Company
www.theplanningcompany.net
561-601-1792
Posh Parties
www.poshpartiesonline.com
561-302-0702
Simply Couture Events
www.simplycoutureweddings.com
561-310-6756
Soleil Event Planning
www.soleil.events
561-445-6829
Stacy Catena Events
www.stacycatenaevents.com
617-309-8966
Unbridled Wedding and Events
www.unbridledweddingandevents.com
561-358-4631
Your Sparkling Event
www.yoursparklingevent.com
561-667-4448
Your Special Day by Joni
www.yourspecialdaybyjoni.com
561-756-6760
Did we miss a Palm Beach wedding planner? Please let us know so we can add them!
---
Find Other Palm Beach Wedding Vendors