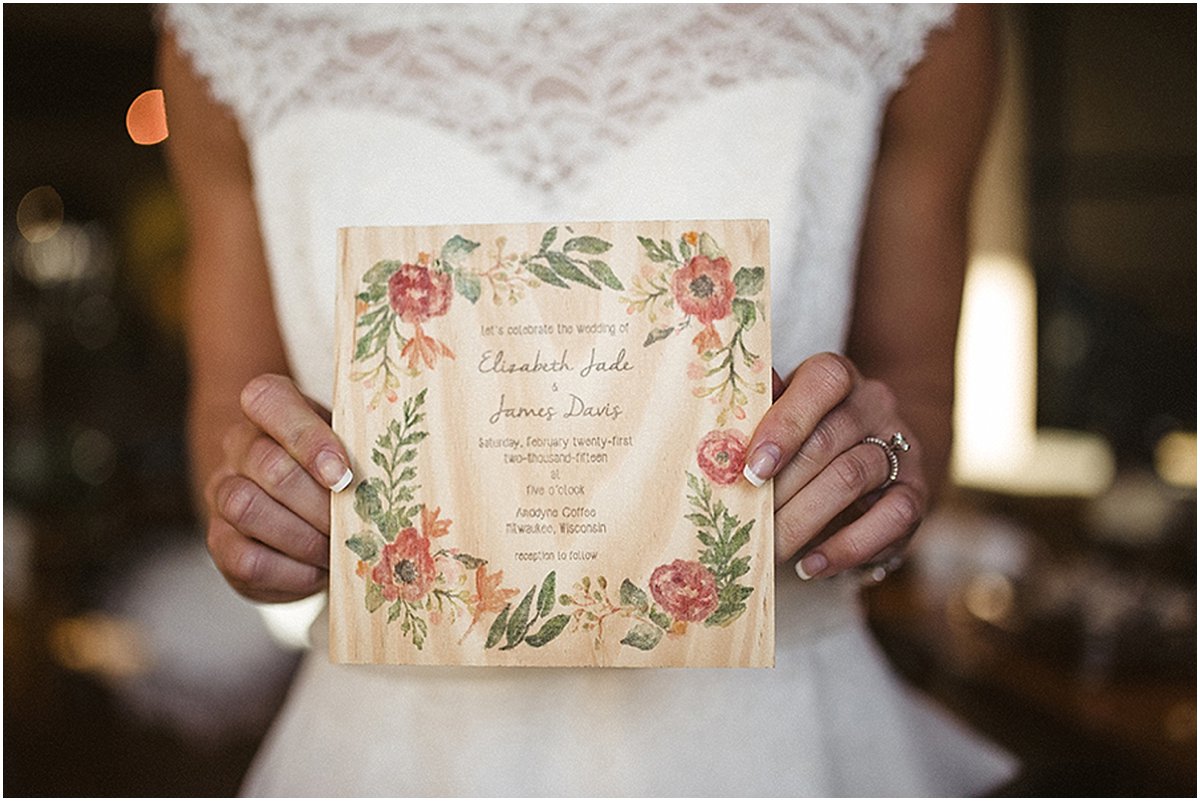 Wedding invitations and Save the Dates set the mood for your wedding and the right designer will bring your vision to life. Luckily, finding a talented designer of wedding invitations in Palm Beach has never been easier.
Make sure to plan your wedding invitations in advance – especially if you are having custom invitations designed. In general you want to send your invites out 2 to 4 months before your wedding. Try to send Save the Date announcements 6 to 9 months in advance of your wedding to give guests (especially out of town guests) time to prepare.
Check out our list of the best designers of wedding invitations in Palm Beach below to find the perfect fit.
When meeting with wedding invitation designers, please remember to tell them that you found them on Married in Palm Beach!
Featured Wedding Invitations Palm Beach:
---
Wedding Invitations Palm Beach:
Chirp Paperie
www.chirppaperie.com
774-230-2988
Able Printing Co
www.ableprinting.com
561-844-2433
Carla Hagan Designs and Calligraphy
www.carlahagandesigns.com
561-203-0894
Creative Impressions
www.cinvitations.com
561-477-6900
Erica Dunhill Calligraphy
www.ericadunhillphotography.com/writing/
561-543-7618
Favor-It Shop
www.favoritshop.invitations.com
561-295-4900
Gvites
www.gvites.com
561-801-8311
Ink Letter Love
www.inkletterlove.com
inkletterlove@gmail.com
It's My Party Stationary and Calligraphy
www.itsmypartybykd.com
561-447-6953
Lily Among Thistles
www.etsy.com/shop/lilyamongthistles
Love, M. Paperie
www.lovemdesign.com
954-675-5258
Make Merry
www.makemerryevents.com
561-444-9636
Paperie & Cakery
www.paperyandcakery.com
561-368-5553
Salutations of Boca
www.salutationsofboca.com
561-477-8668
Salutations of Delray
www.salutationsofdelray.com
561-266-6558
Signtature Collection Inc
www.signaturecollectioninc.com
561-655-1182
Stationer on Sunrise
www.stationeronsunrise.com
561-833-7971
Swoozies: Downtown at the Gardens
www.swoozies.com
561-627-3744
The Windmill Paper Boutique
www.windmillpaper.com
561-465-5018
Truffies of Palm Beach
www.truffiesofpalmbeach.com
561-659-2284
VG Invites
www.vginvites.com
561-969-8575
Did we miss a Palm Beach wedding invitation designer? Please let us know so we can add them!
---
Find Other Palm Beach Wedding Vendors