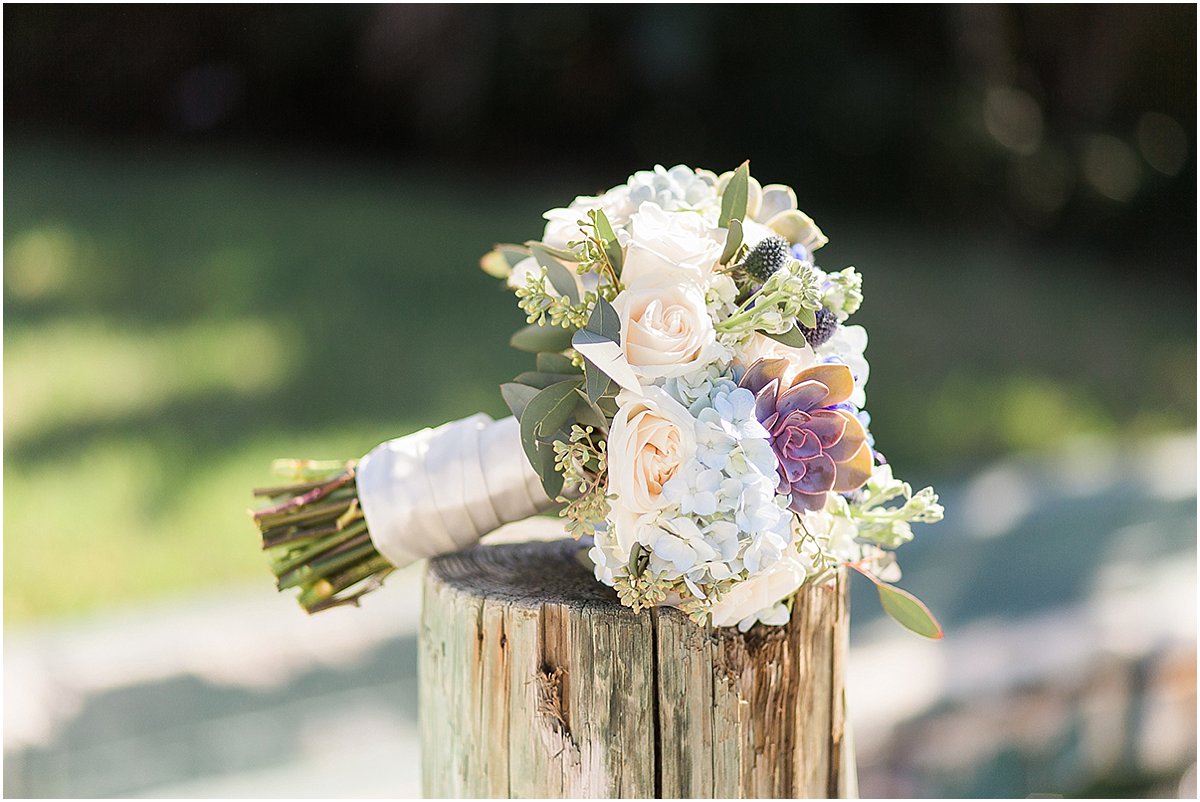 You want your Palm Beach wedding to be beautiful and your wedding flowers are one of the many things that will make it happen. The good news is that Palm Beach is filled with florists that will work with your budget to provide your with the ultimate in floral options and styles.
When meeting with your Palm Beach wedding florist, remember to come with some ideas. Inspiration photos are extremely helpful in order for the florist to truly understand your vision. What you think is traditional might mean modern to them. Pictures take out the possibility of miscommunication.
Also, it's important to find a Palm Beach florist that is willing to work with you to define your style and create floral arrangements that reflect it. Check out our list of Palm Beach wedding florists below to find one that will create your wedding flowers and decor! We include florists from all of Palm Beach County, including Palm Beach Florists and West Palm Beach Florists.
When meeting with florists, please remember to tell them that you found them on Married in Palm Beach!
Featured Palm Beach Florists:
---
Palm Beach Florists:
Blooma Rosas *Paper Flowers
www.bloomarosas.com
561-306-0517
Boca Raton Florist
www.bocaratonflorist.com
561-395-1943
Botanical Bliss
www.botanicalblissfl.com
561-373-8758
Creative Florals Inc
www.creativefloralsfl.com
561-277-9102
Dalsimer Atlas Floral & Event Decorators
www.dalsimer.com
954-418-0608
Daniel Events
www.danielevents.com
561-393-1432
The Design Studio at The Breakers
www.weddingsbythebreakers.com
561-653-6390
Events by Dreammakers
www.eventsbydreammakers.com
561-369-3100
Flower and Fringe
www.flowerandfringe.com
561-596-4831
Flower Kingdom
www.flowerkingdom.com
561-627-4200
Gerilyn Gianna Event and Floral Design
www.gerilyngianna.com
561-641-8203
J Morgan Flowers
www.jmorganflowers.com
561-394-3591
Kish Events and Decor
www.kishevent.com
561-255-7197
Orange Blossoms Florals and Event Styling
www.orangeblossomsflorals.com
561-568-0528
Petals with Purpose Floral Donation
www.petalswithpurpose.org
561-223-9129
Polished Petals Florist
www.polishedpetals.florist
561-935-1924
Port + Palm Co
www.portandpalmco.com
561-214-5839
Richard Grille Events
www.richardgrilleevents.com
561-309-5198
Simply Flowers
www.simplyflowerspbfl.com
561-530-7786
Southern Floral Company
www.southernfloralcompanyfl.com
561-818-4461
Suhaag Gardens
www.suhaaggarden.com
561-247-4298
Tom Mathieu & Co
www.tommathieu.com
561-833-2179
Touch of Paradise Florals
www.touchofparadiseevents.com
561-585-0580
Twice the Style
www.twicethestyle.net
561-939-9589
Xquisite Events Production
www.xefla.com
561-988-9798
Did we miss a Palm Beach florist? Please let us know so we can add them!
---
Find Other Palm Beach Wedding Vendors