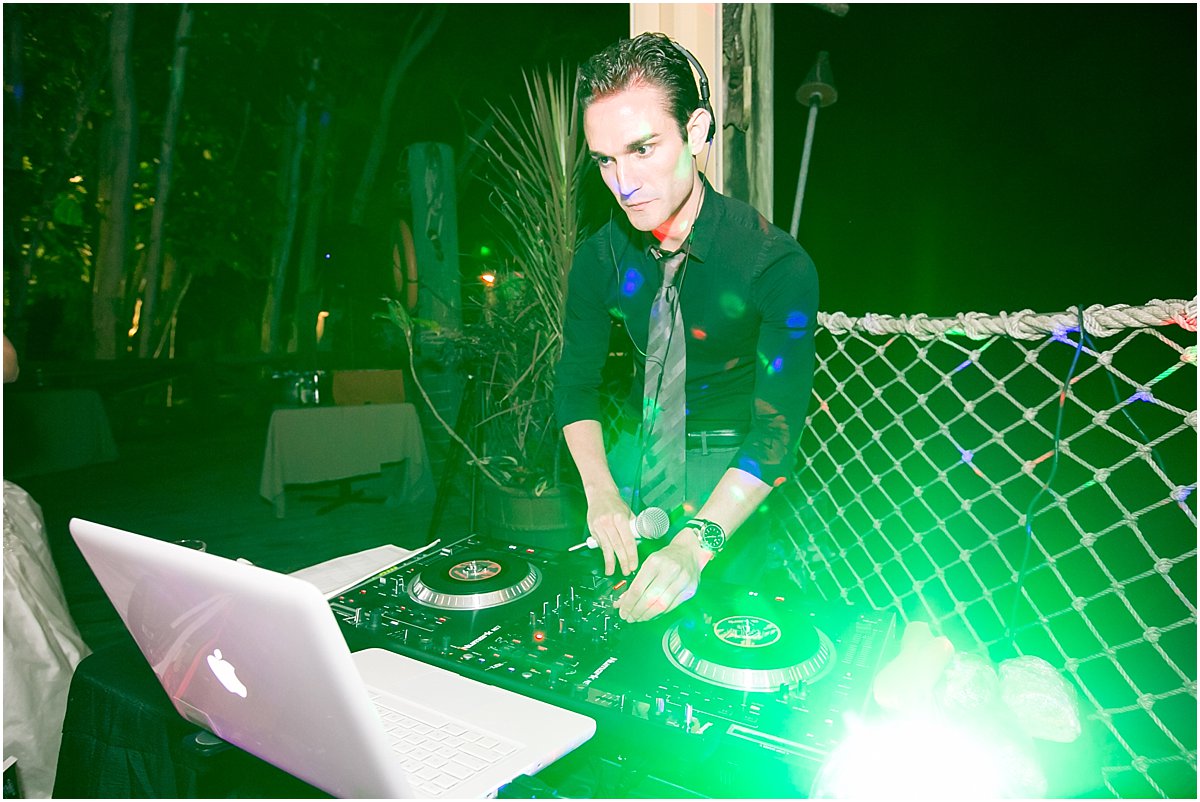 Looking for a Palm Beach wedding DJ or a Palm Beach wedding band? Check out our list of Palm Beach wedding DJs and wedding bands below to find one that will make your wedding reception off the hook!
When searching for your Palm Beach wedding DJ and/or Palm Beach wedding band the most important thing is to make sure to determine their style and personality fits with yours. Music can make or break a reception.
Also, many Palm Beach wedding DJs also provide venue uplighting to enhance your wedding day. Go to your wedding DJ meetings prepared with questions and you'll come out happier with a Palm Beach wedding DJ or band that will enhance your big night.
When meeting with the DJs or Bands, please remember to tell them that you found them on Married in Palm Beach!
Featured Palm Beach Wedding DJs and Bands:

---
Palm Beach Wedding DJs and Bands:
Bassline Entertainment
www.facebook.com/BasslineEntertainmentDJ
561-212-5765
Affinity Entertainment
www.affinityentertainment.com
561-832-0592
Alwyz Entertainment
www.alwyzent.com
561-762-5999
Centerstage Entertainment
www.centerstageonline.com
561-416-3166
Custom DJ Services
www.customdjservices.com
561-221-3335
DJ Anomaly
www.djanomaly.com
561-423-2921
DJ Billman
www.djbillman.com
561-793-1981
DJ Donny Events
www.djdonnyevents.com
561-632-7323
DJ Rockin Roy
www.rockinroydj.com
561-707-3013
Elite Entertainment
www.eliteentertainment.us
561-483-4888
Entertainment Source
www.entertainmentsourcesite.com
561-686-7000
Evan Nine
www.evannine.com
888-987-3826
Kenny Mondo Productions
www.kennymondo.com
561-790-5555
Kestler Productions
www.kprodj.com
561-316-8590
Let's Party! DJ & Entertainment
www.letspartydjs.net
561-251-0810
Lovelock Music Group
www.lovelockmusicgroup.com
561-358-7172
MCA Entertainment
www.mcalexentertainment.com
561-223-1622
Midnight Mike Mobile DJ
www.midnightmike.net
561-253-4205
Music Works Talent
www.musicworkstalent.com
561-683-1263
Parisi Events
www.parisievents.com
561-400-6745
Seegers Sound
www.seegerssound.com
954-637-3777
Turn It Up DJs
www.djturnup.com
772-228-6634
---
Palm Beach Wedding Bands and Musicians:
Anne Akerson
Harp and Piano
561-689-9199
Ashley Leland
Harp
561-386-0787
Bay Kings Band
www.baykingsband.com
805-746-3387
Bill Porter Music
www.billportermusic.com/
561-714-4173
Feeder Band
www.kevin5438.wixsite.com/thefeederband
561-744-6686
Headliners Band
www.theheadlinersband.com/
772-781-7415
Heatwave Music
www.heatwavemusic.com
954-748-8555
Helena Cunningham
Violin and Piano
954-776-5806
Juniors Entertainment
www.juniorsentertainment.com
305-669-8780
Master Musicians
www.mastermusiciansinc.com
561-245-5324
The Marcia Mitchell Band
www.marciamitchellmusic.com
561-963-5056
The Power House Group
www.thepowerhousegroup.com
800-811-4496
RWB Robert Williamson Band
www.robertwilliamsonband.com
561-284-2006
Did we miss a Palm Beach wedding DJ or wedding Band? Please let us know so we can add them!
---
Find Other Palm Beach Wedding Vendors