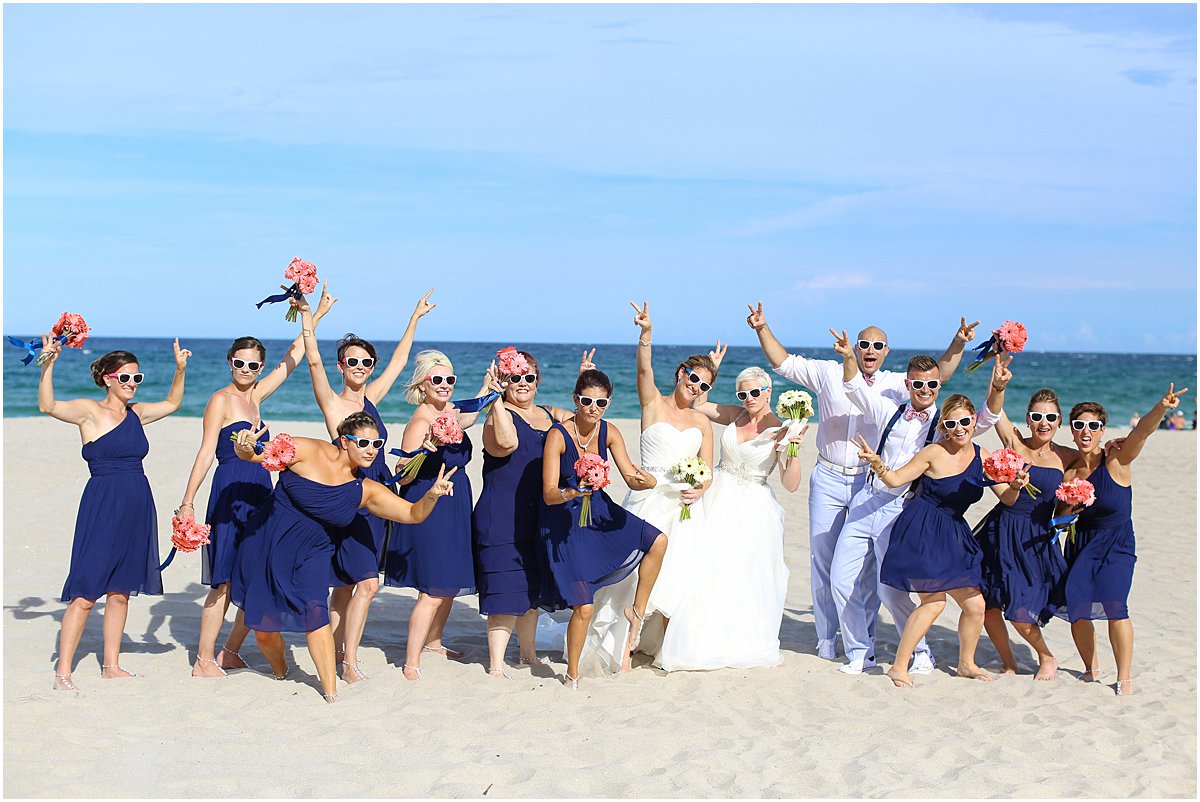 When most of us picture a beach wedding, we imagine a laid-back affair filled with love, laughter and soft ocean breezes. A beach wedding can be relaxing, but they do take some planning to pull off. Here are some great tips for hosting a successful beach wedding.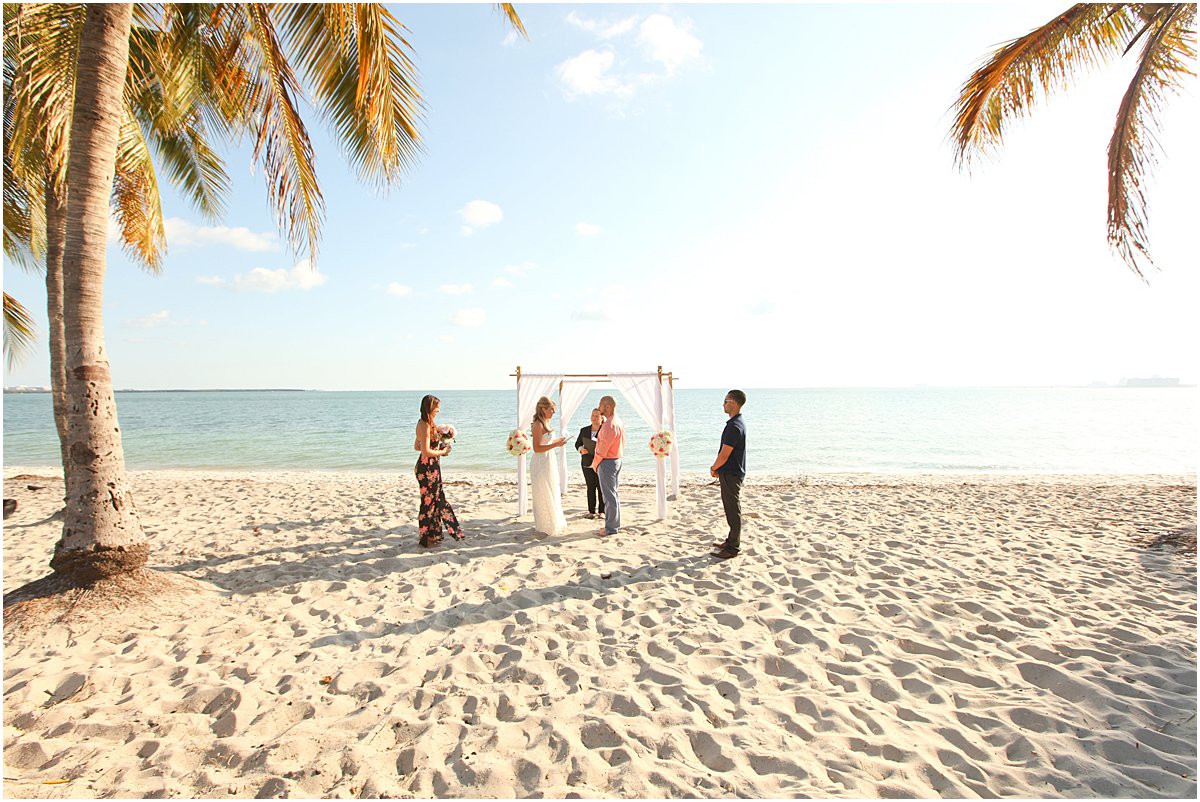 1. What's a Beach Wedding?
The term "beach wedding" tends to be used interchangeably between a beach ceremony and a full beach wedding.
A beach ceremony refers to the wedding ceremony taking place on the sand. They are usually 15 to 25 minutes and have a simple set-up.
A full beach wedding (ceremony, cocktail hour, and reception) is the whole shebang on the beach. This requires permits and ordinances that you have to research – especially if you plan to serve alcohol.
The most popular option is to host a beach ceremony and then move to a venue that can handle a reception, like one of these venues.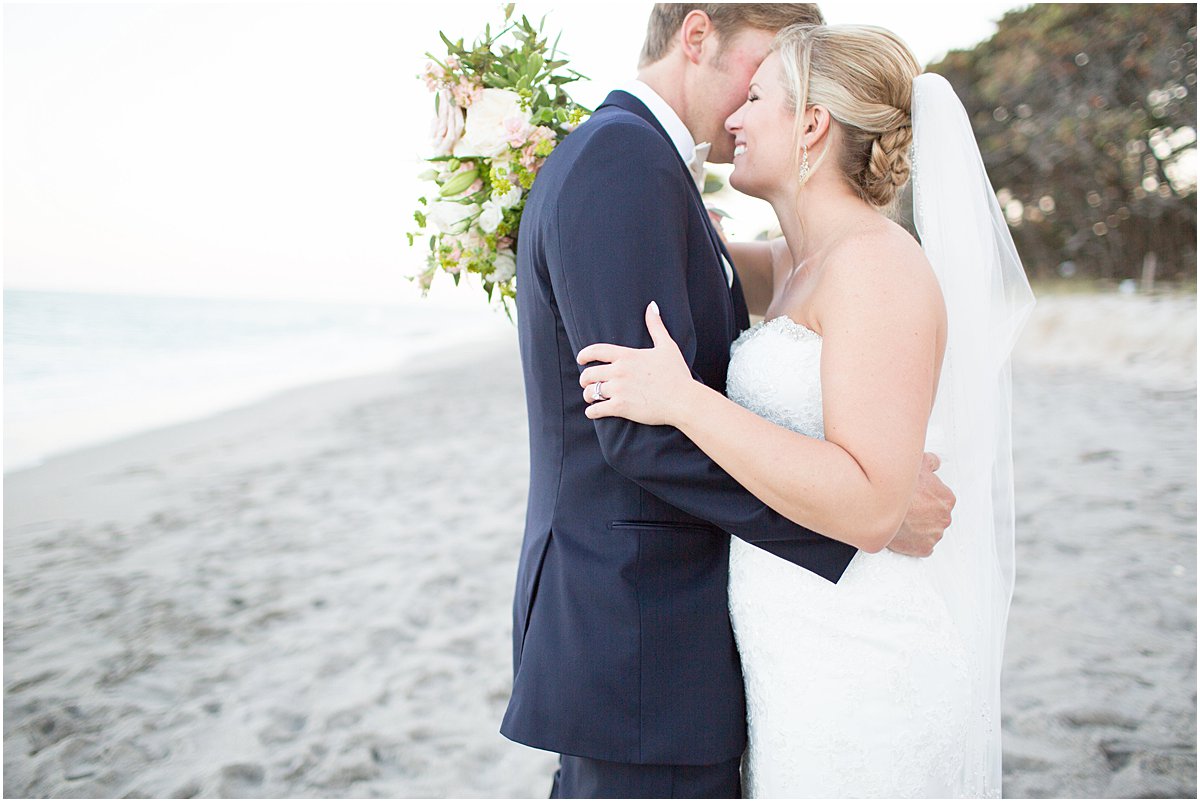 2. Public vs. Private Beach
First thing to note is that all beaches in the United States are public. This means if you want to get married on the beach, there's nothing stopping you! You'll only have fees if you opt to rope off a section of the beach, but that varies from beach to beach so you'll need to check local ordinances for availability.
The downside of a public beach is the lack of privacy. You are bound to have a rouge beach goer photobombing your ceremony even if the area is roped off.
Beachfront resorts are better equipped to keep your ceremony private and they can easily secure your ceremony area to deter that Speedo-clad tourist.
Another option is to rent a house on the beach to keep your ceremony private. Then you can host a backyard bash for your reception!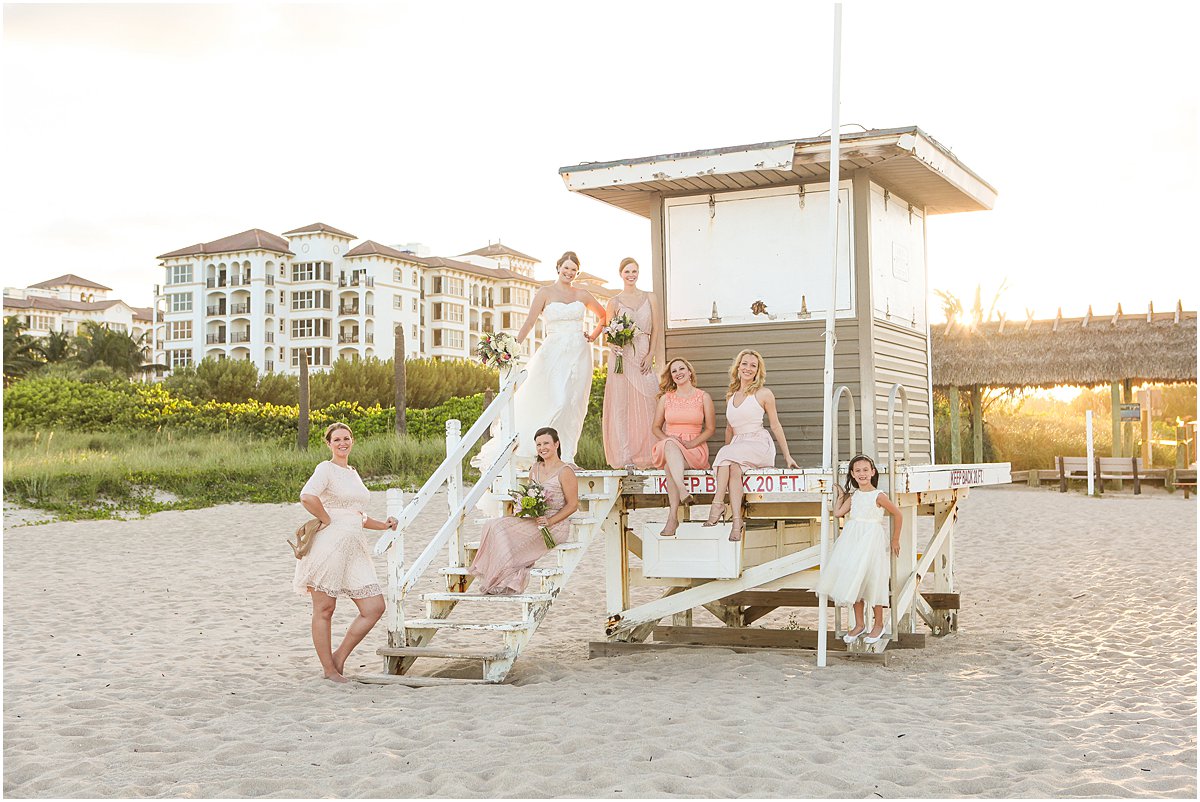 3. Time of Year
You may not believe it, but Palm Beach does have seasons. From June 1 to October 31 is Hurricane Season and throughout the summer we often get afternoon thunderstorms. If you are planning to host your wedding during this time of year, create a rain plan just in case. You should also look into event insurance to keep you covered if a hurricane does strike.
Another "season" we have in Palm Beach is Turtle Season. From March 1 to October 31, our beaches are home to nesting Leatherback, Loggerhead, Green, Hawksbill, and Kemp's Ridley turtles. During these months, there is a strict "no lights" policy on the beach after dark. So, daytime weddings are the way to go.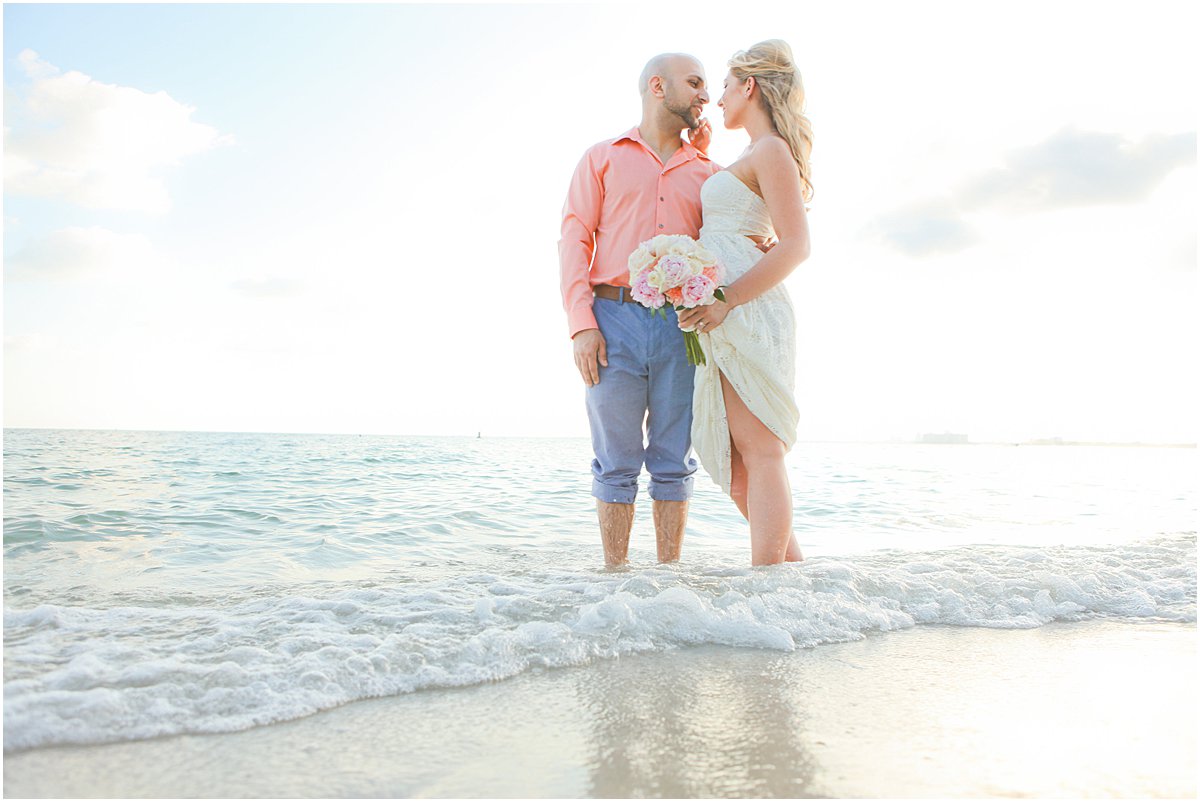 4. Timing and Tides
Definitely consider the time of tides when picking the wedding start time. If you don't, you could very well show up and the beach is gone. Having guests wash away in the tide would stink!
Head on over to your wedding site at the exact time of your wedding a few days before to confirm the best set-up location.
Sunset should also be a factor when picking a ceremony time. Since the Atlantic Ocean is on the east, the light disappears a lot earlier than other areas.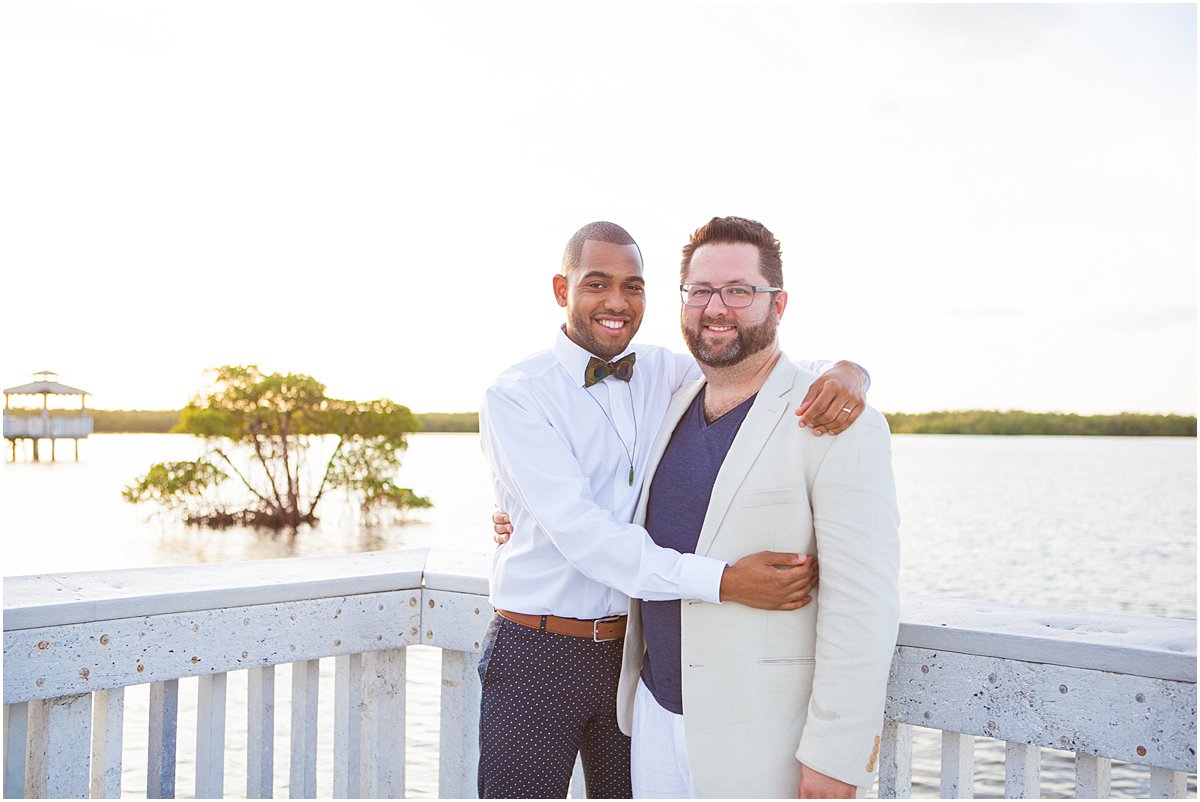 5. On the Sand vs Beachfront
When thinking about your beach wedding really think about your personal feelings on sand. Saying "I Do" on the beach means you won't be able to rock those amazing heels and your dress is guaranteed to get covered in sand.
If that's not your jam, there are plenty of amazing beachfront venues with gorgeous views where you can tie the knot.
Also, sand can be HOT! Don't assume that you can go barefoot. Be sure to test the sand during the rehearsal to make sure your feet are comfortable.
Lastly, consider accessibility when deciding between beachfront and on the sand. If you have guests with disabilities or mobility issues, getting on and off the beach maybe an issue. Wheelchairs, in particular, don't do well in sand. Let your guest list help guide your decision.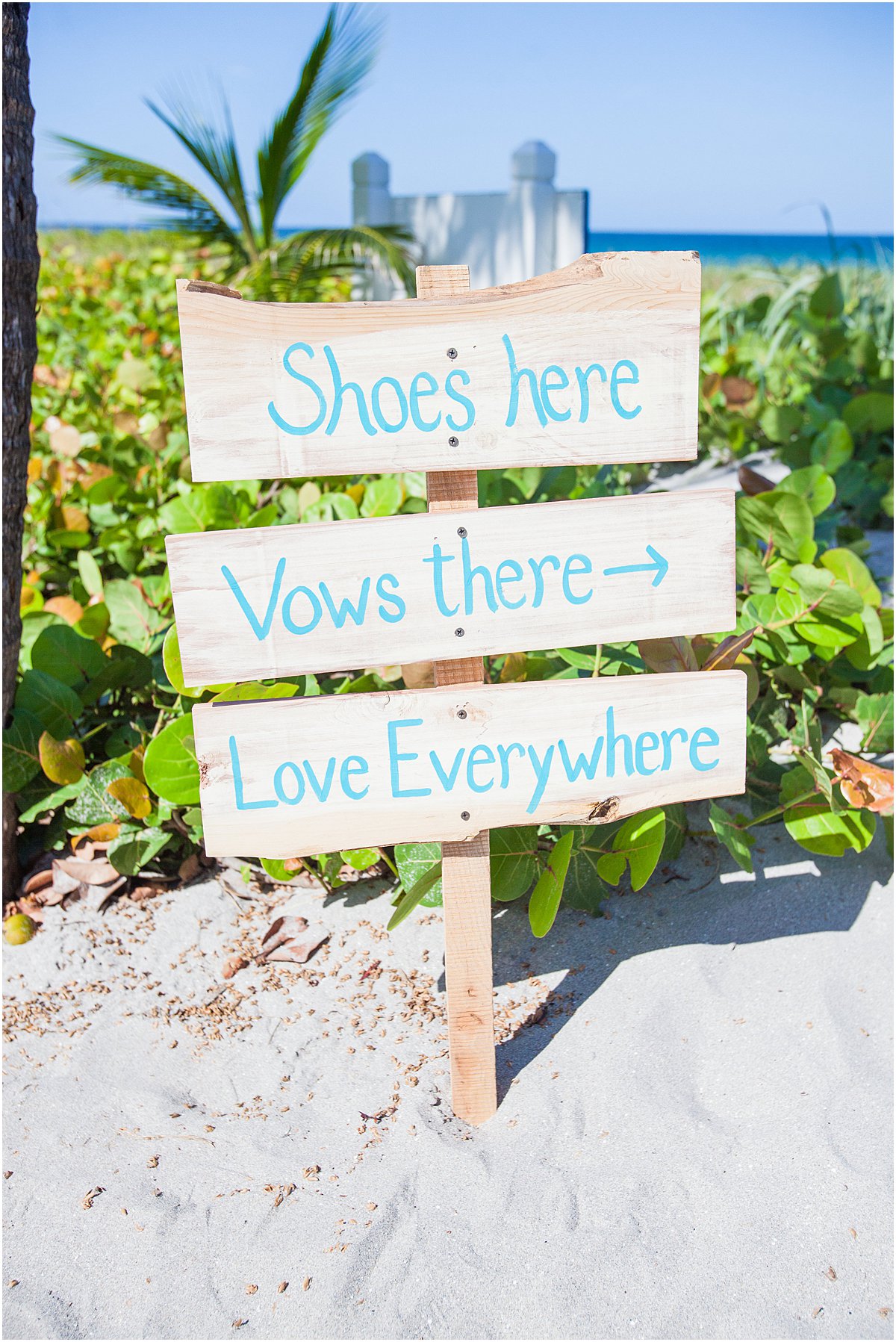 6. Consider Your Guests
If you are getting married on the beach, have a "de-sanding" station for your guests as they leave. Include towels and baby powder to help guests brush off the sand. Baby powder works wonders in helping to remove stubborn sand – just sprinkle a little powder on the area and wipe away!
Parasols, fan programs, and bottled water are also wonderful touches to keep your guests comfortable. 🙂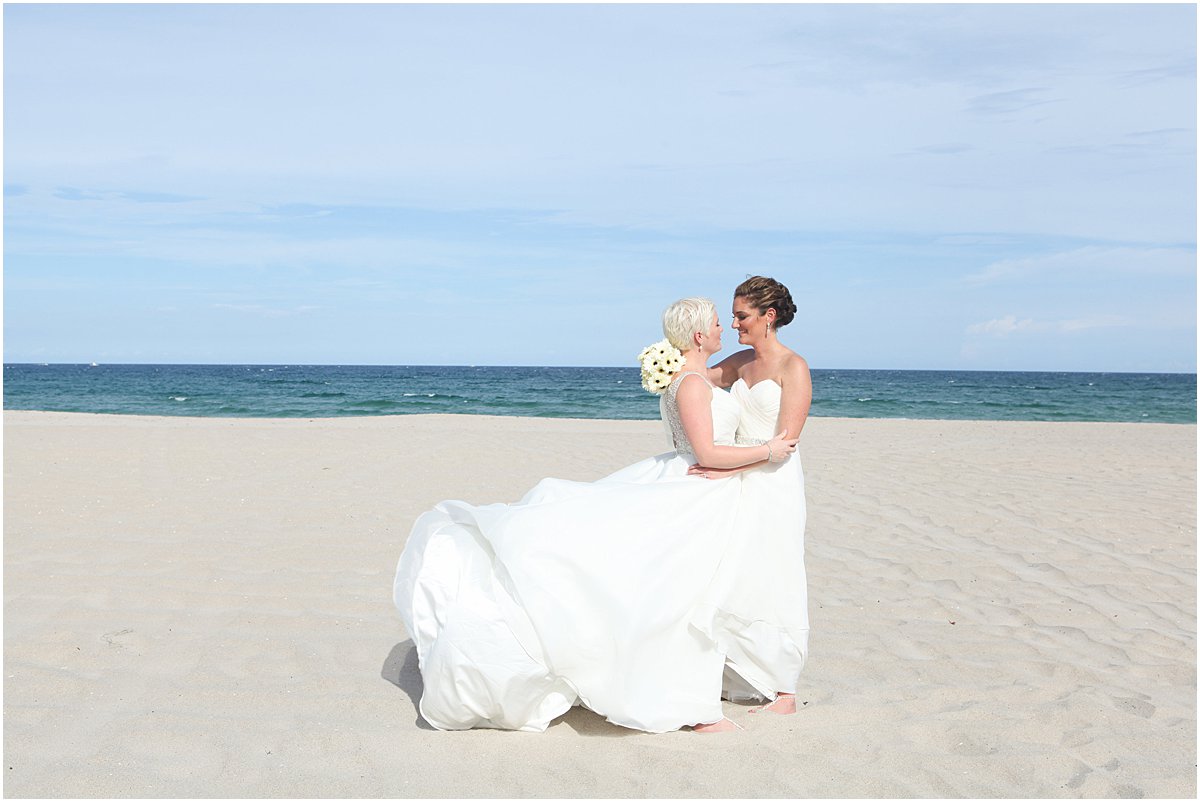 7. Oh…That Pesky Wind
When laying out on the beach, that warm breeze feels ahhhhhh-mazing! But that same wind can wreak havoc on a veil.
We would recommend sticking to a birdcage veil or skipping the veil all together. If you can't envision your day without a veil, look into buying veil weights to keep your veil from flying away.
8. Can You Hear Me Now?
The ocean is really loud and most beaches aren't equipped with standard electrical outlets. Consider renting a wireless sound system to help guests hear you better.
DJs and musicians that are familiar with beach weddings should have a wireless sound system readily accessible, so don't forget to ask!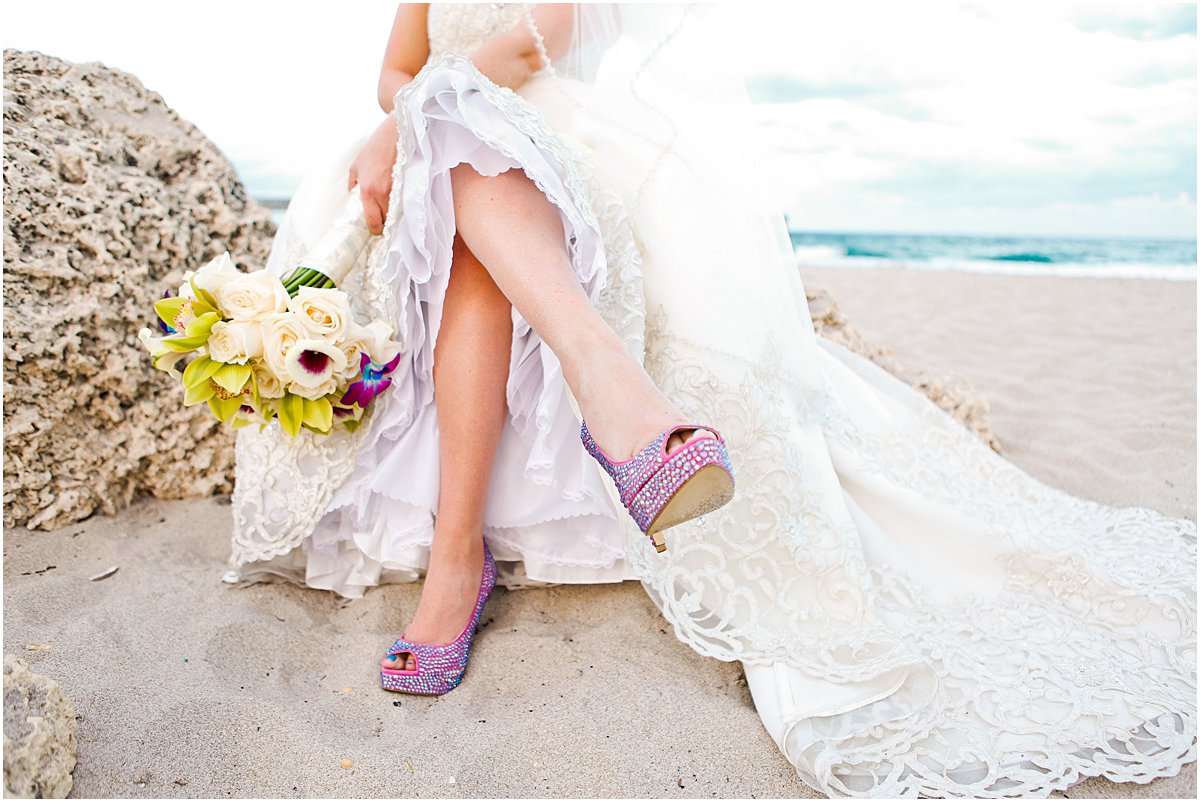 9. The Right Vendors
Picking wedding vendors with beach specific wedding experience will help you stay on the right track in planning.
The right florist in Palm Beach can guide you in selecting hardy flowers that can stand up against the ocean breeze, heat, and direct sunlight.
An awesome Palm Beach wedding planner will know about local permit regulations, how to deal with the sunbathers set up in your alter space, and other unforeseen issues.
Talented Palm Beach wedding photographers will understand the way light bounces off the sand and can make sure your photos look phenomenal. They'll have you frolicking on the beach in no time.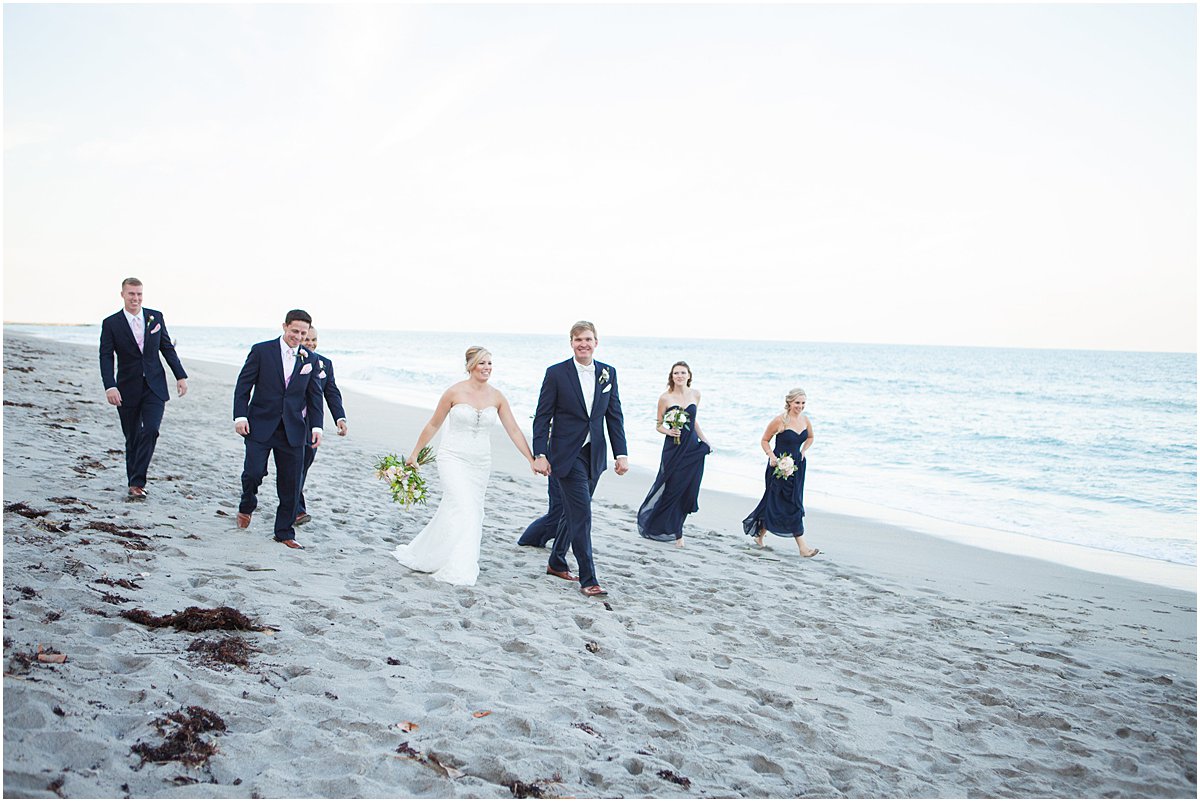 A beach wedding can be an amazing experience. Keeping these tips in mind will help make it a little easier to plan. If you are looking for beachfront venues to host your wedding, check out these gorgeous beach wedding venues.
---
Related Articles