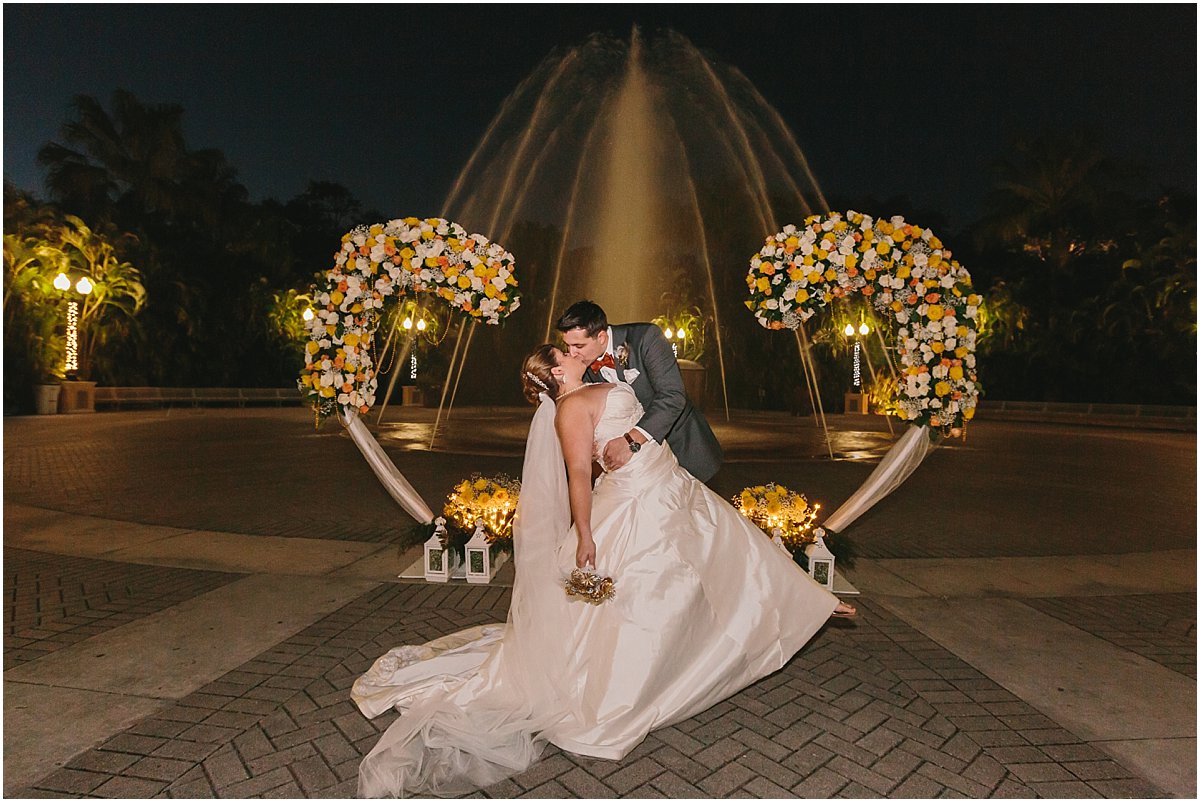 Today I'm excited to share with you my very own wedding! The Palm Beach Zoo was the perfect location for us since it let us have a wedding that was both fun and elegant.
For just under $35k we had an awesome wedding with tons of details, animal encounters at the cocktail hour, and gorgeous fountain backdrop at our ceremony (which we ran through at the end of the night!).
Read on for the full cost breakdown of our one-of-a-kind Palm Beach Zoo wedding. And don't miss our "note from the bride and groom" below for info on how we made this great day possible.
MIPB Family Used
We were proud to use several Married in Palm Beach Family members for our Palm Beach Zoo wedding:
Quick Facts – Palm Beach Zoo Wedding
Guests: 200
Ceremony and Reception: Palm Beach Zoo
Total Costs: $34,750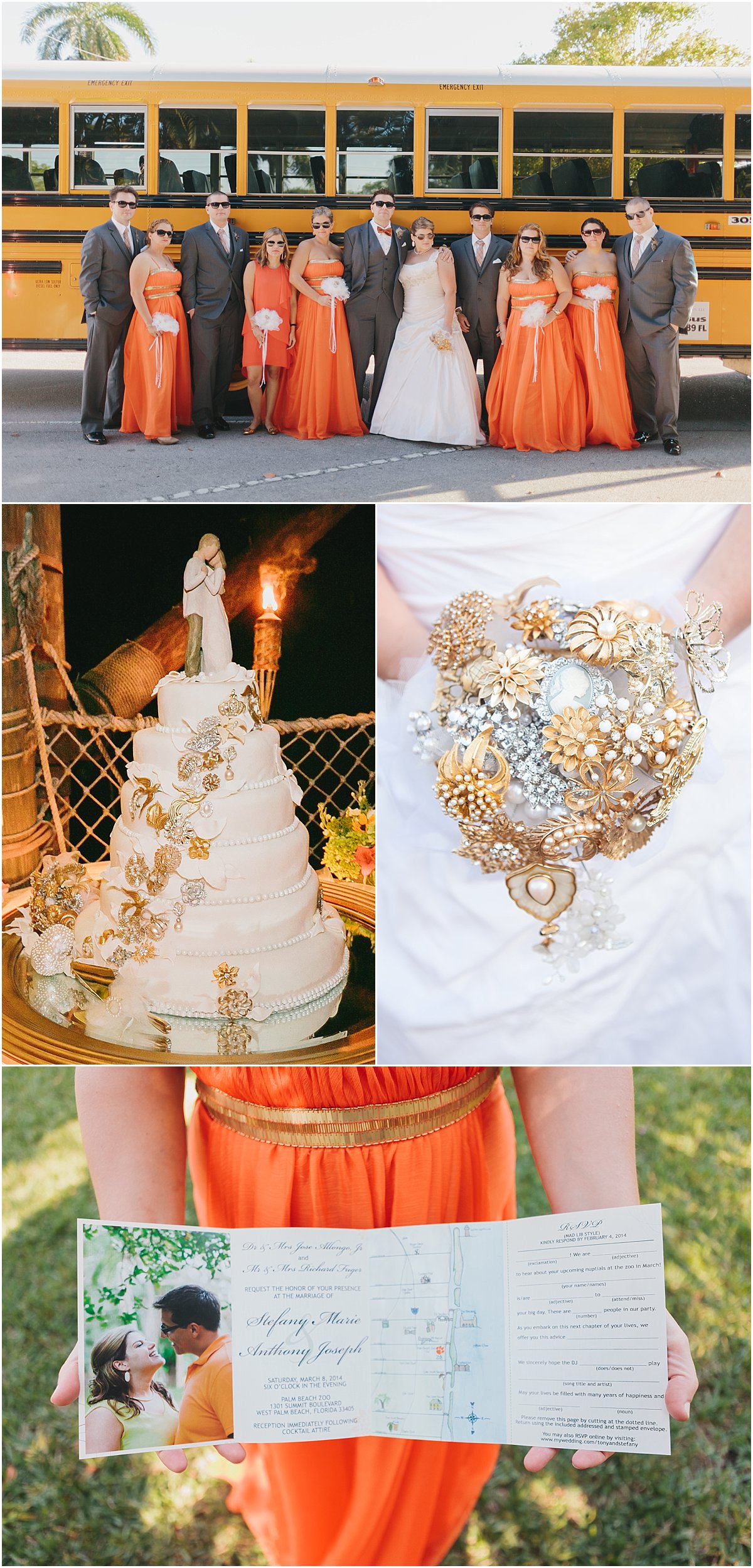 Wedding Essentials ($13,950):
Invitations and Stationary: $400
Dessert: $0 (Cake Baker was my aunt who gifted us the cake)
Photographer: $2,650
Videographer: $0 (Videographer was my talented cousin who gifted us our film)
Flowers: $6,400
Wedding Planner: $4,500 (Full Planning Package)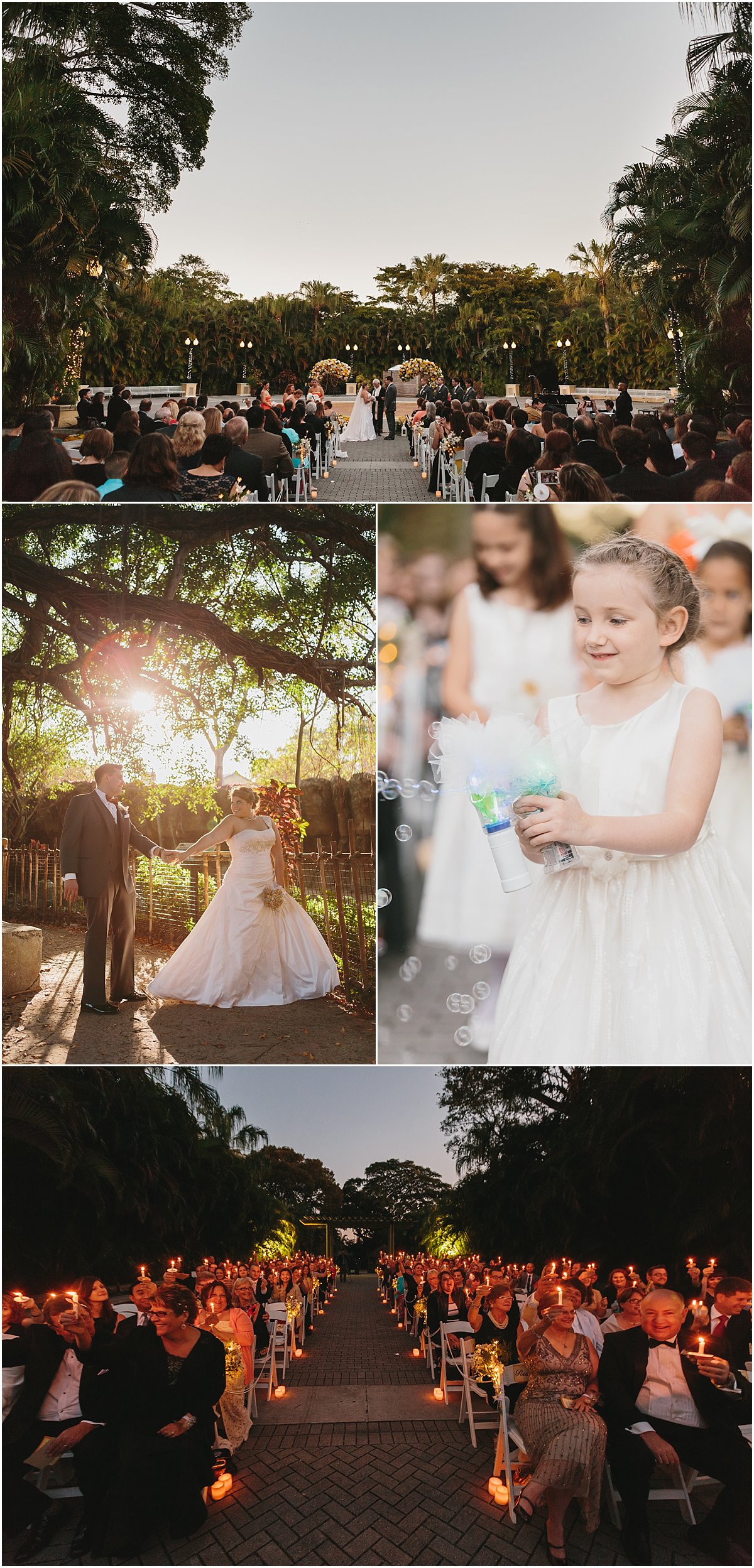 Reception and Ceremony Costs ($18,000):
Reception and Ceremony Venue: $4,700 (Venue, Animal Encounters, and Fountain)
Food, Drinks and Rentals: $11,500
Officiant: $0 (Family Member)
Ceremony Music and Musicians: $0 (Composer and musicians were family members and friends of ours)
Reception DJ: $800
Photobooth: $1,000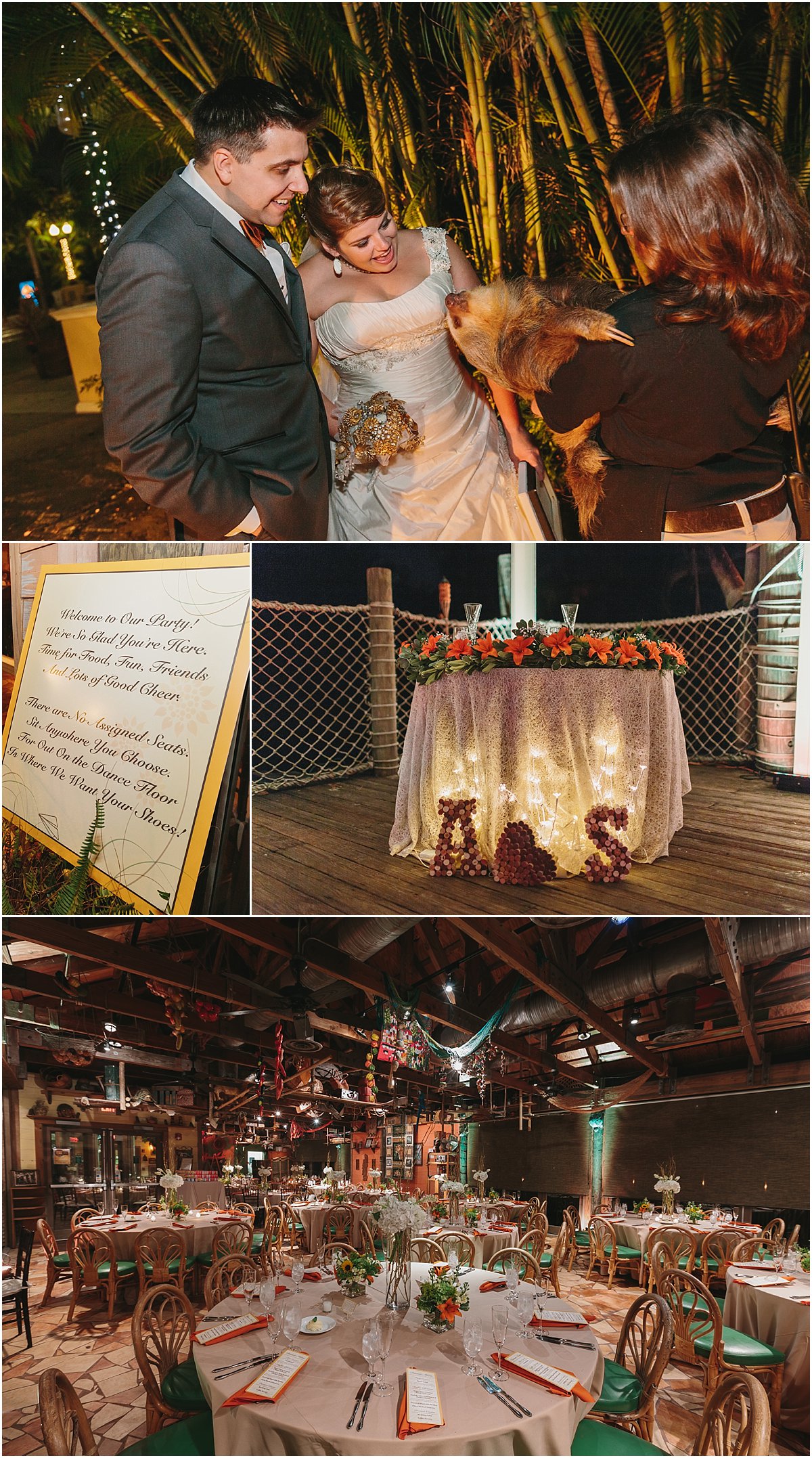 Attire and Beauty ($1,300):
Wedding Dress: $1,200
Bridal Shoes: $50
Groom's Attire: $50
Hair and Makeup: $0 (Hair Stylist and Make-Up Artist were friends who gifted us their services)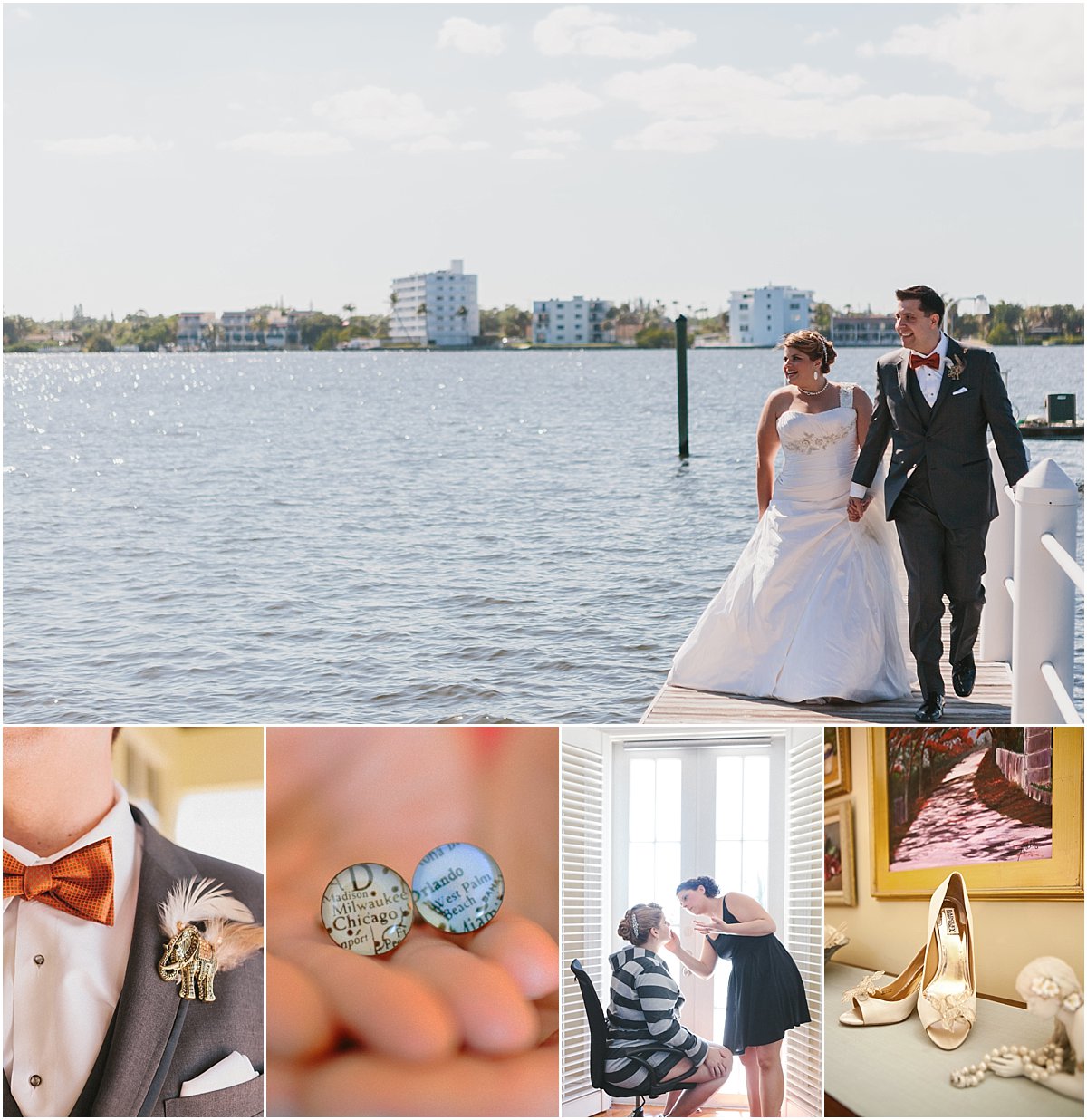 Other Costs ($1,500):
Transportation: $450 (School bus from hotels to venue)
Wedding Party Gifts: $600 (Personalized tote bags, Kino flip-flops, personalized bottle openers, and various accessories)
Wedding Favors: $300 (Boxes of animal crackers)
Hotel Suite: $150
Rehearsal Dinner: $0 (Family gift)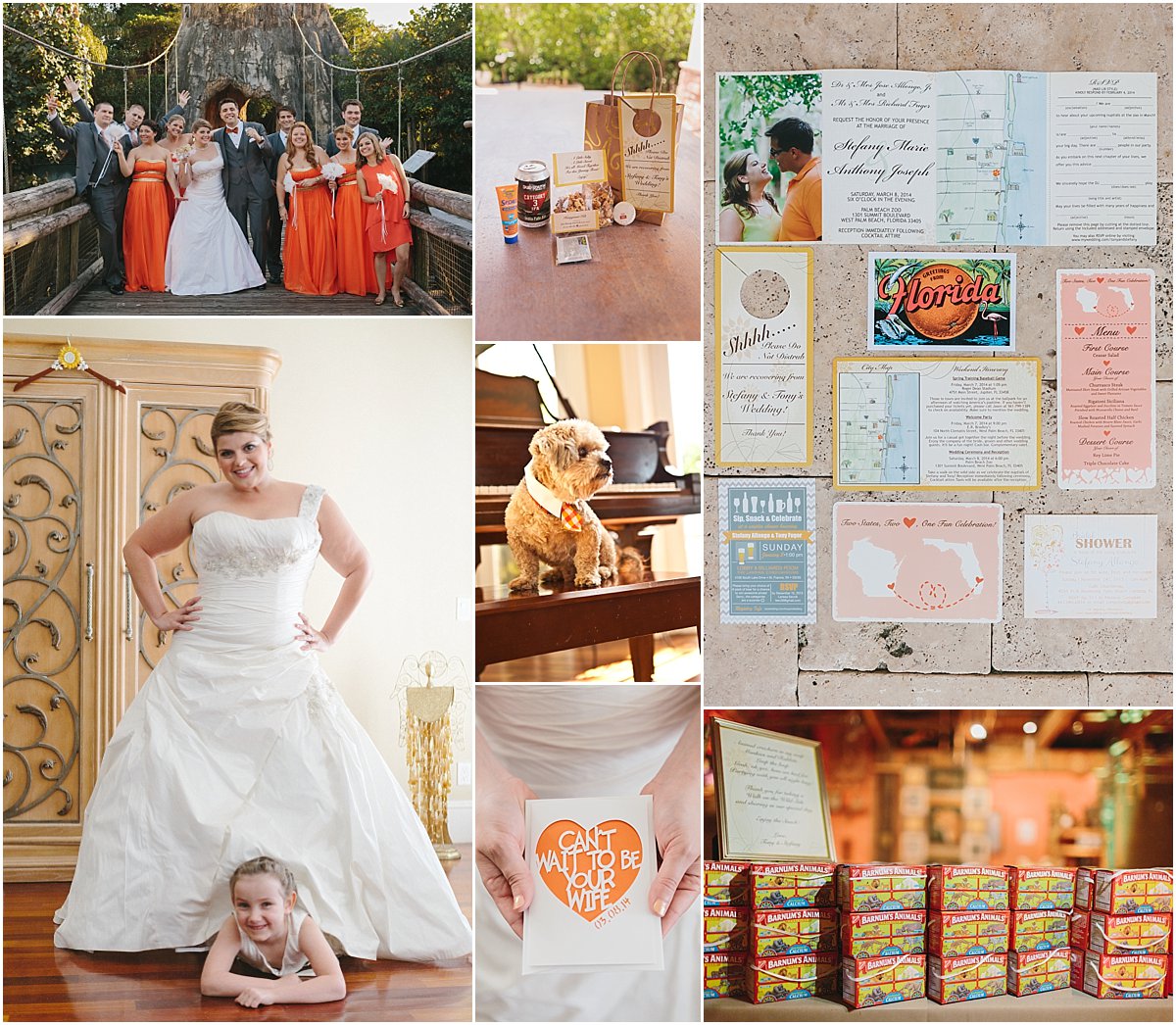 A Note from the Bride and Groom
We asked the bride and groom to tell us about their planning and budgeting process, and this is what they had to say:
None of this would've been possible without a wedding planner. We worked hand in hand with the team at The Majestic Vision to create a cohesive wedding brand. Also, since the zoo is a non-traditional venue, we knew we would need their experience to make the wedding run smoothly. Adri of The Majestic Vision rocked on the wedding day!

When beginning the planning process, we identified our top priorities. These are the areas in which we spent the majority of our budget – food, décor, and venue. We wanted a gorgeous and memorable event with delicious food and that's what we had. Everything else was wonderful but we were more mindful of the costs.

At the end of the day, yes it was only one day…but we did it perfectly! We wouldn't change a single thing and now have incredible memories that'll last a lifetime.

– Bride and Groom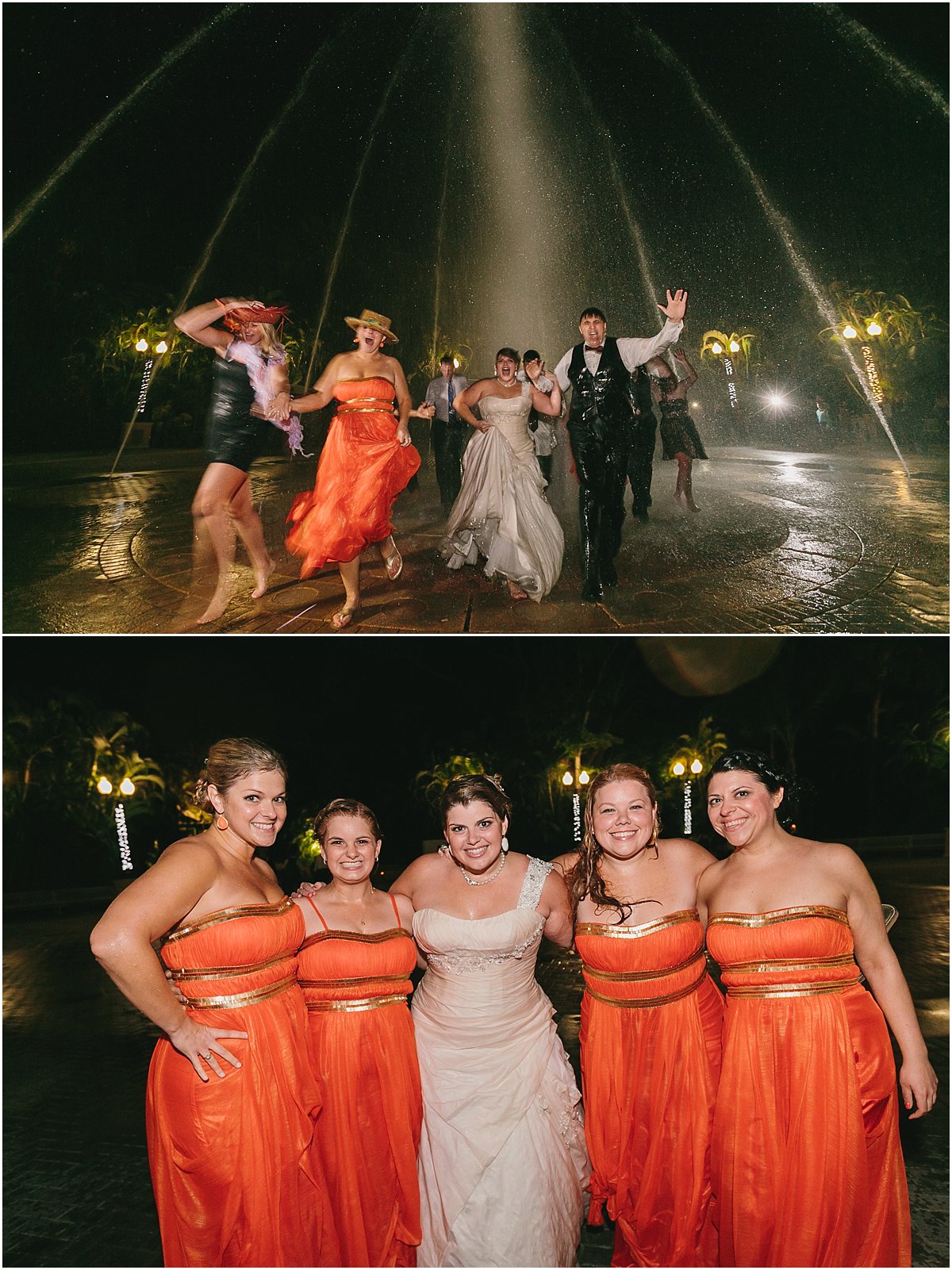 Thanks for checking out our awesome Palm Beach Zoo wedding! Also thanks to Robert Madrid Photography and Krystal Zaskey Photography for the photos and to The Majestic Vision for sending us this wedding!
If you're currently working on your wedding budget, make sure to read through our other articles featuring real Palm Beach wedding cost breakdowns.
---
Related Articles