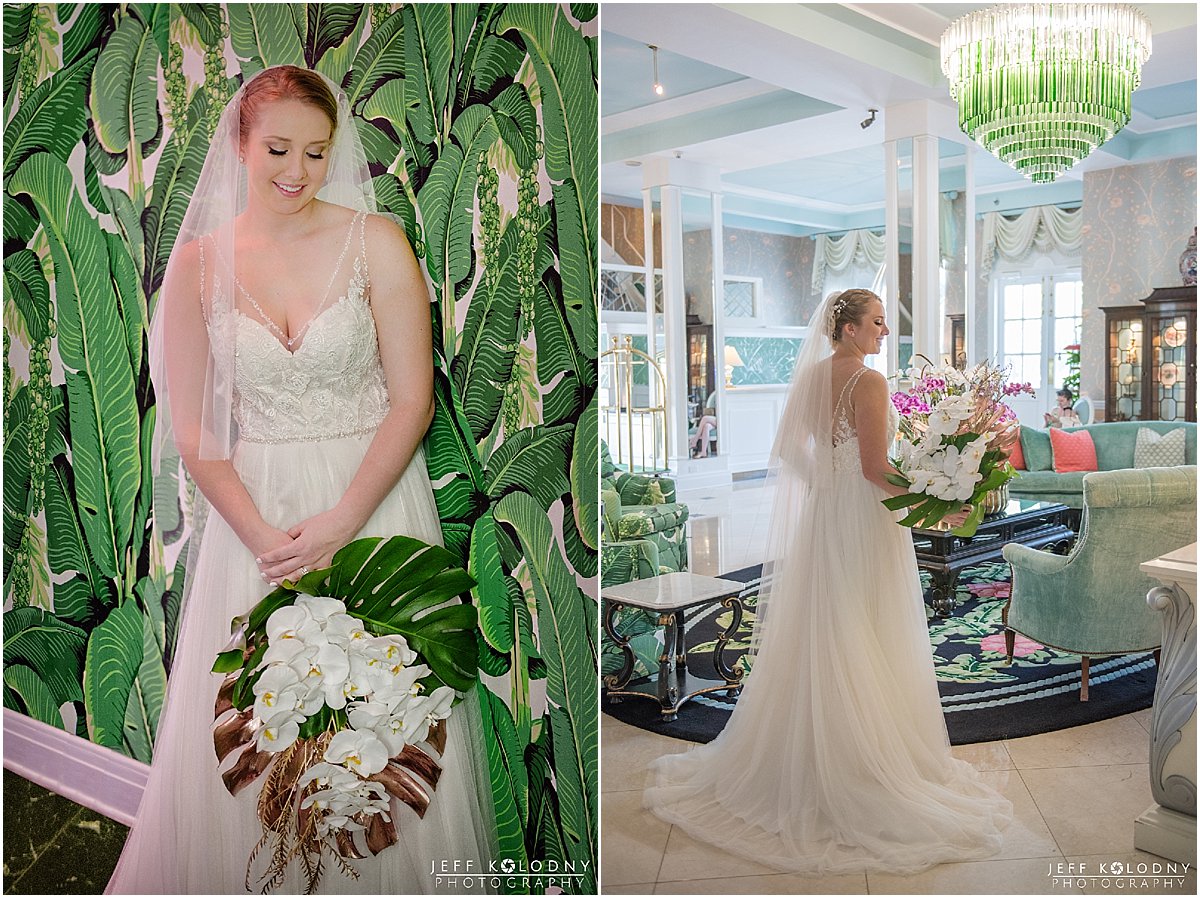 We are in constant awe of the insanely talented wedding vendors in Palm Beach! They create some gorgeous events and this article showcases some of the best vendors in town.
Recently, we attended a great event for wedding vendors called Trends at Tea at The Colony Hotel. This event showcased the latest trends for your Palm Beach wedding and we couldn't wait to share them with you!
Check out these great details from the event – and definitely contact these locally-owned vendors if you like these ideas too!
1. Unique Invitation Suite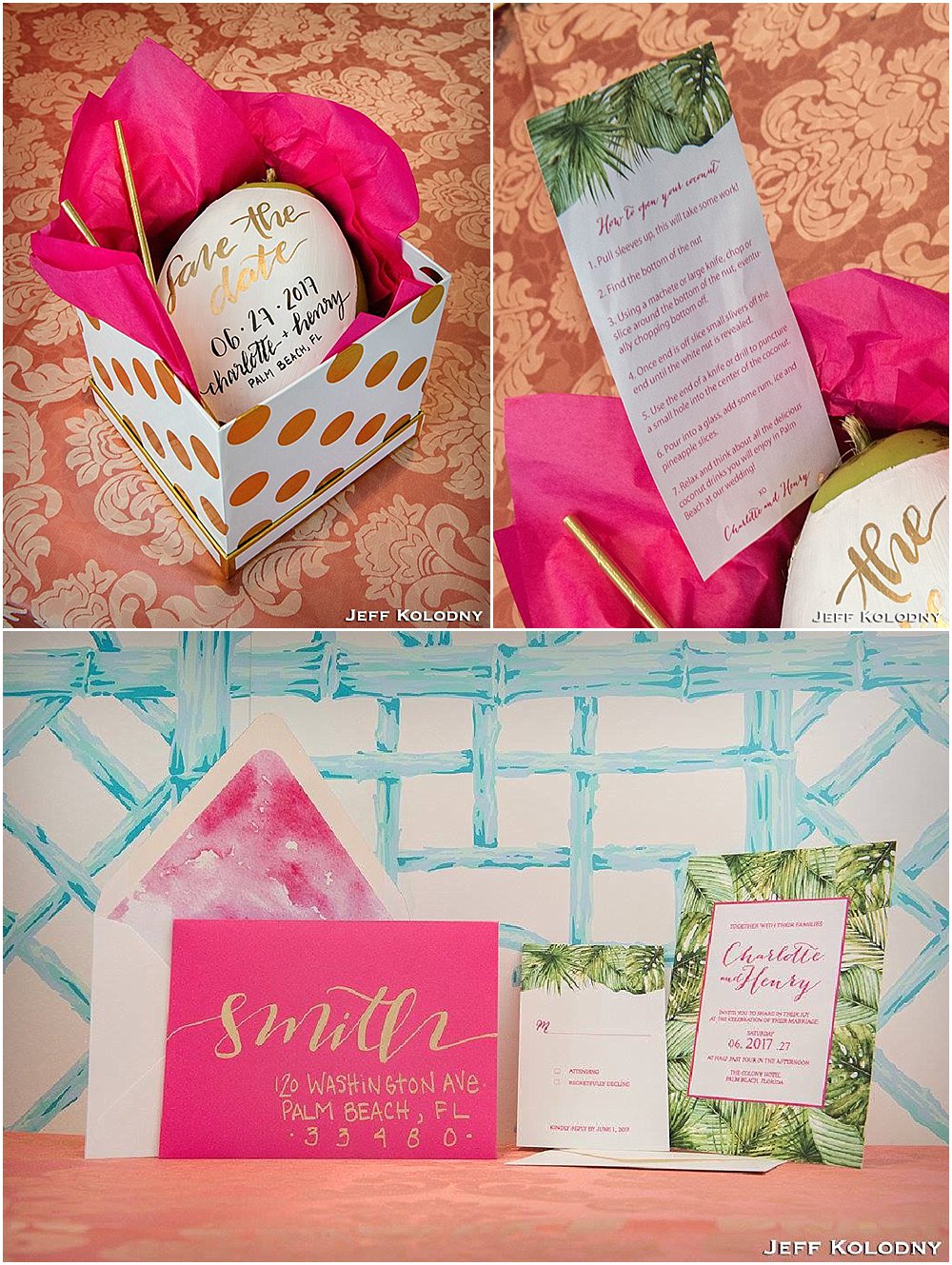 Did you know you can mail a coconut??? Well, you can and this hand-painted Save the Date and coordinating invitation suite from Chirp Paperie is just amazing.
She even included directions on how to open the coconut and straw to drink the water!
2. Grand Entrance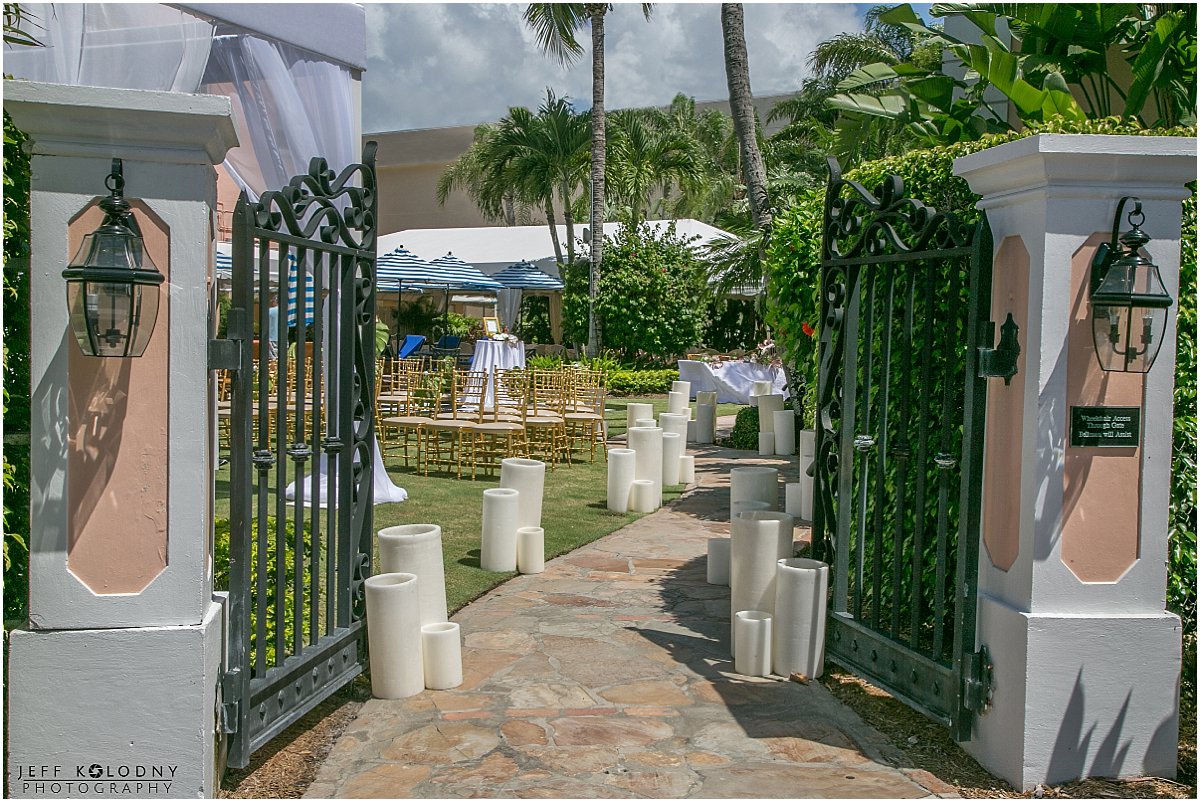 We loved this grand entrance of large candles lining the pathway to the reception entrance. It was a stunning addition to The Colony Hotel gateway!
3. Metallics…Metallics Everywhere!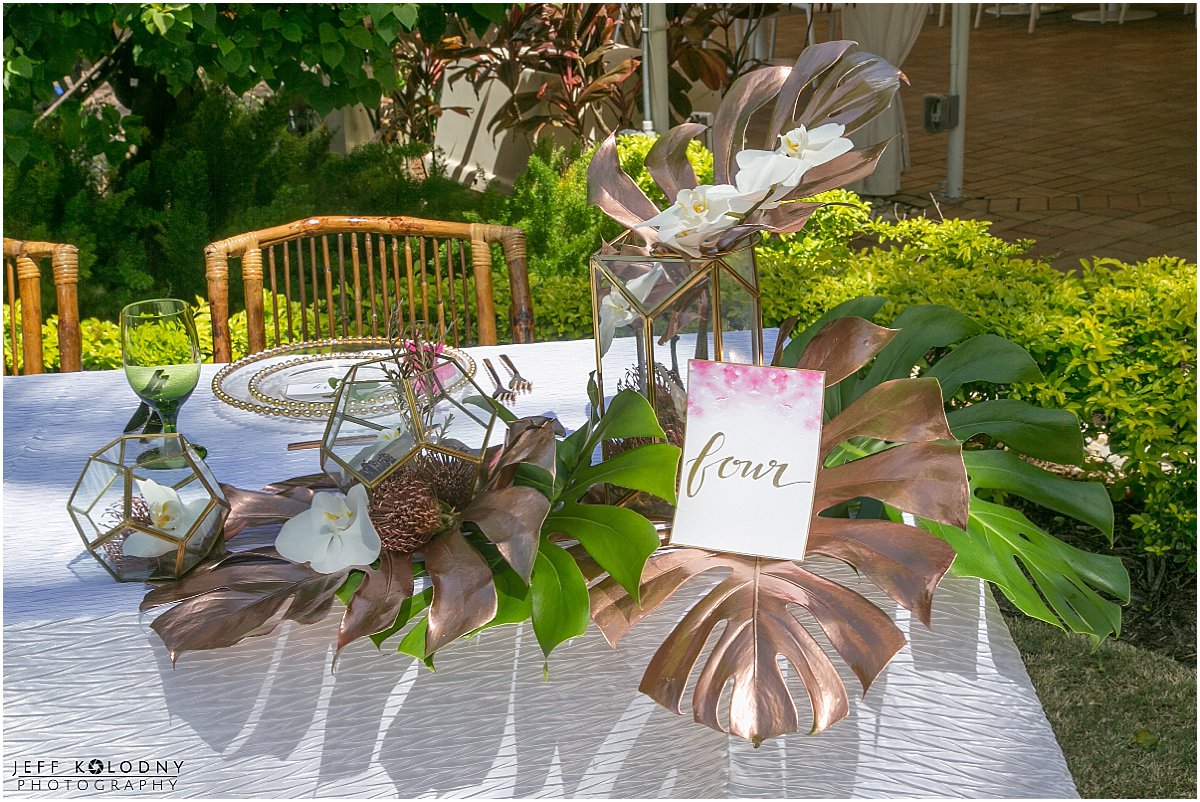 Metallics are all the rage lately and we are loving it. It pairs so well with all colors, especially the Pantone Color of the Year Greenery. You'll find it's super easy to incorporate your fav metallic into your event.
4. Feature Local Flowers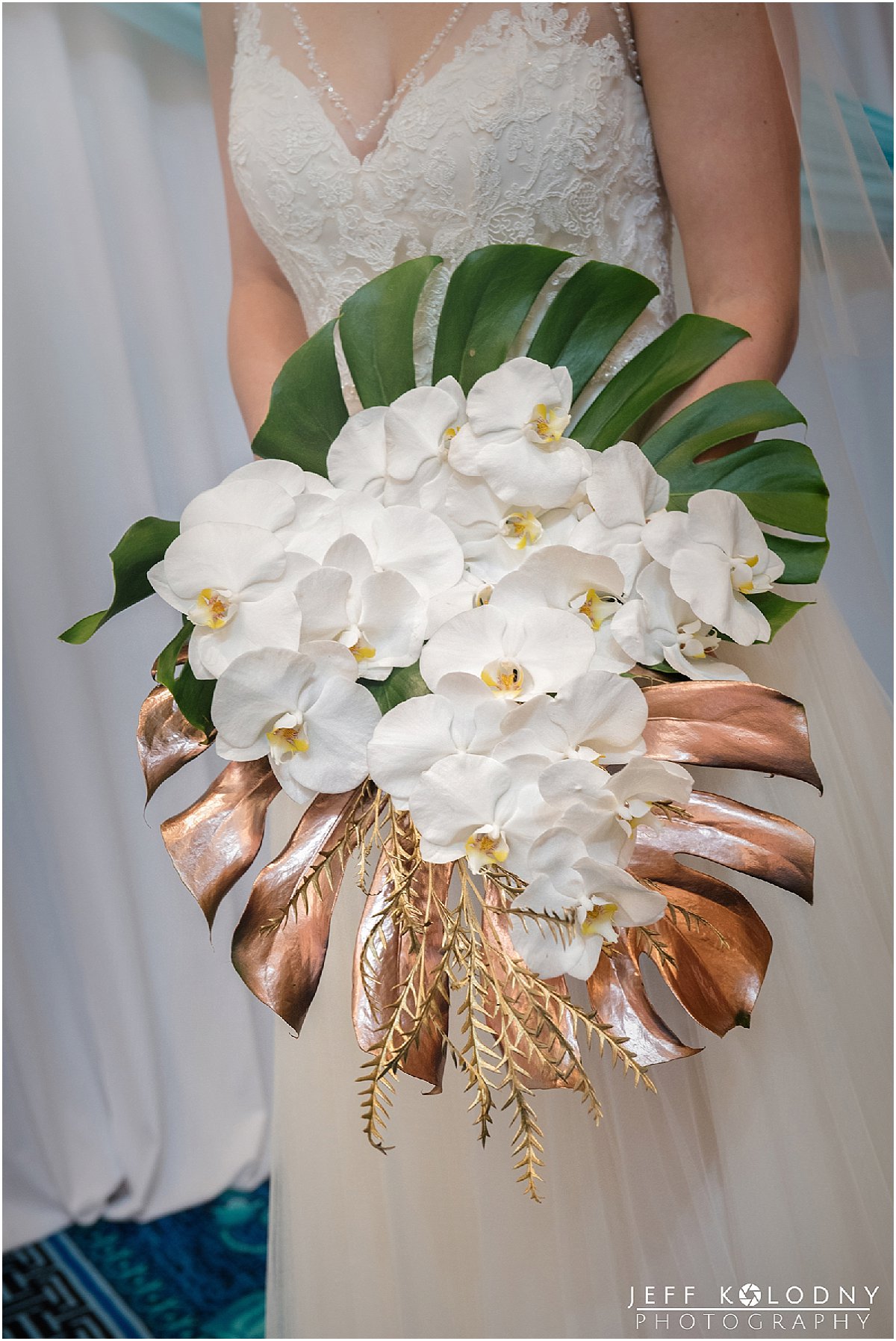 We love the flowers from J Morgan Flowers. Not only are they beautiful, but they can be found locally! Check out the palm fronds in this stunning bridal bouquet.
5. Eye-Popping Place Setting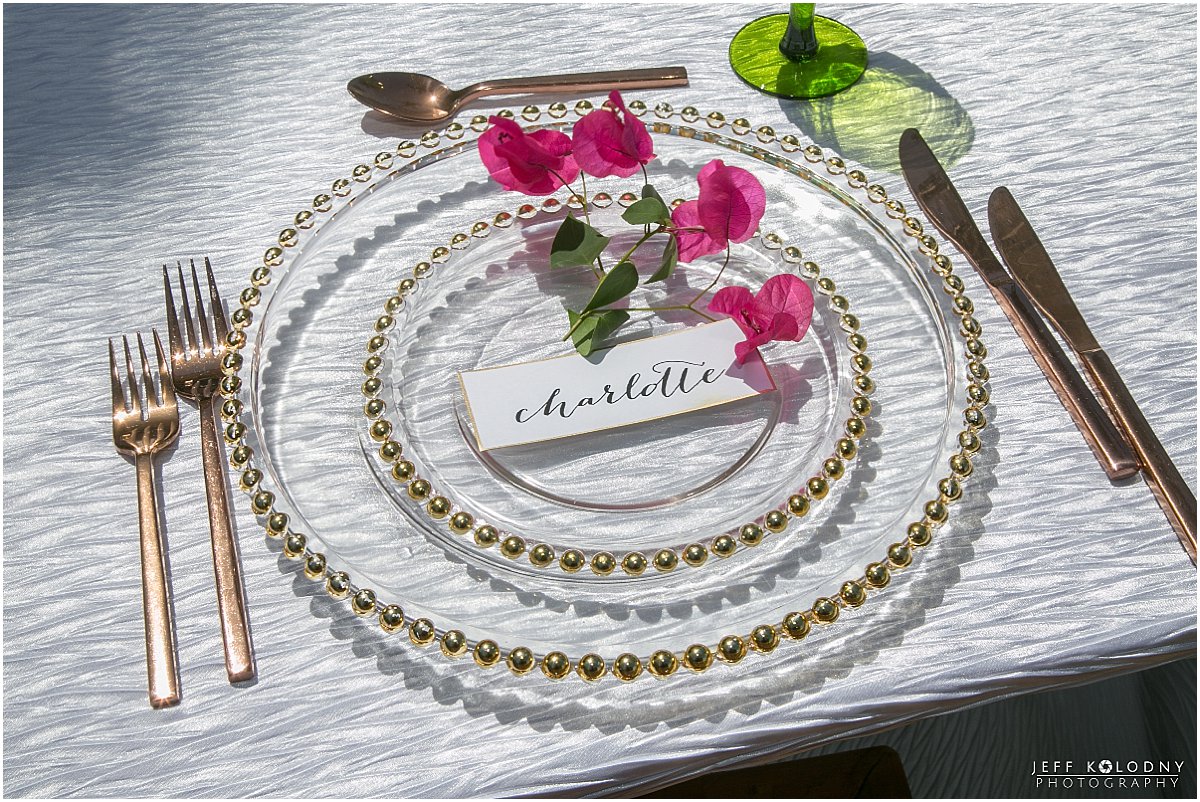 We are suckers for a gorgeous place setting and this beauty plays up the metallic trend that's going on. How can you not love that rose gold flatware? It's available to rent from Atlas Party Rentals.
6. Gorgeous Bridal Dress and Accessories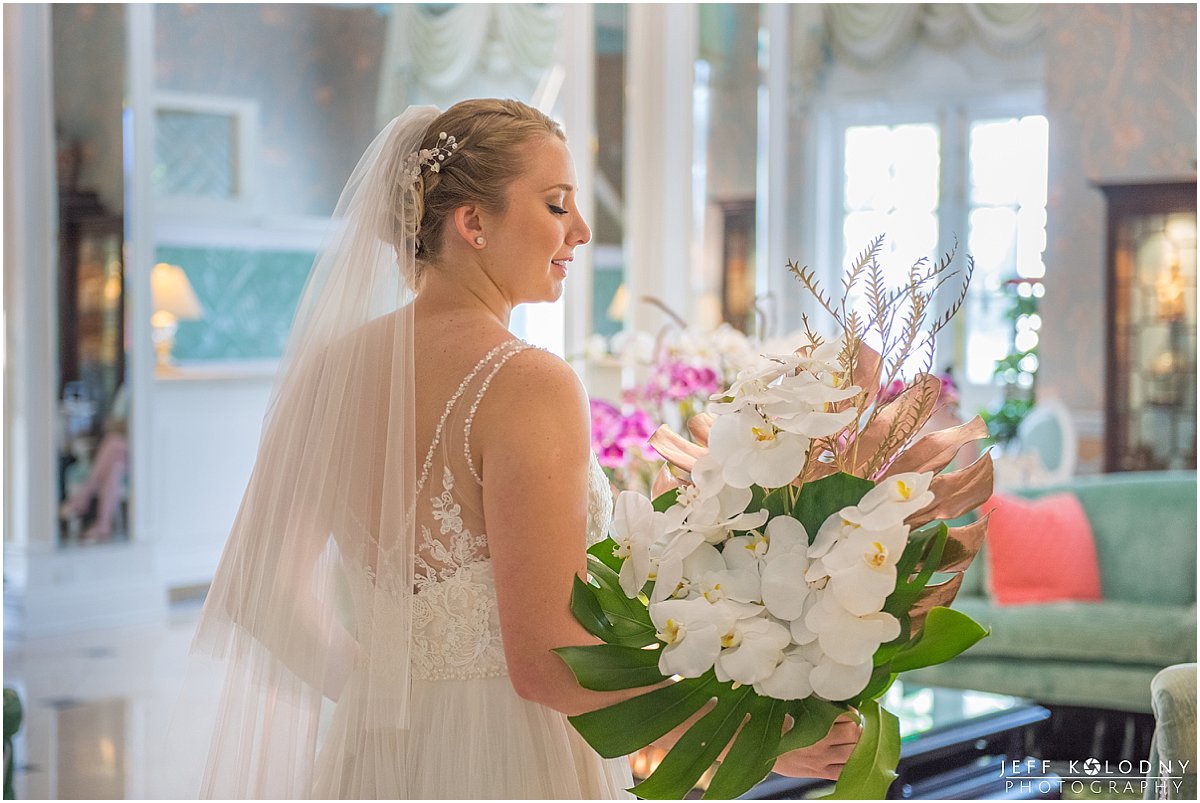 We definitely encourage you to shop local, so we were excited to see the bride in a gorgeous gown and stunning accessories provided by local shop Bacio Bacio!
The bride was dolled up by Team Beauti and Jen Bah Hair and Make-Up.
7. Custom Snapchat Filter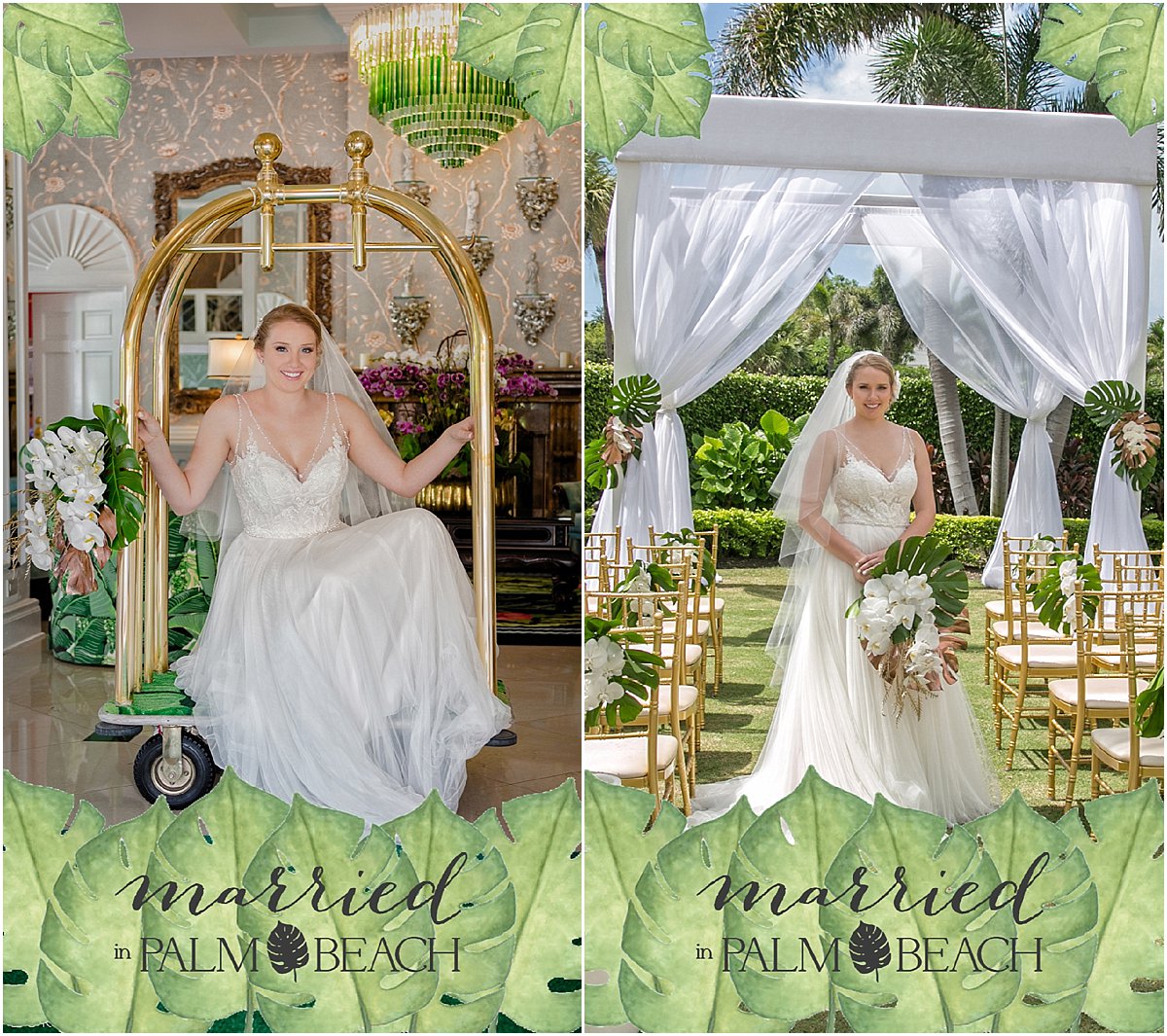 If you love Snapchat, then you have a get a custom geofilter designed for your wedding! Talk to your wedding invitation designer about making one that coordinates with your printed goods and then upload it to Snapchat for approval. So fun!
8. Delicious Signature Drinks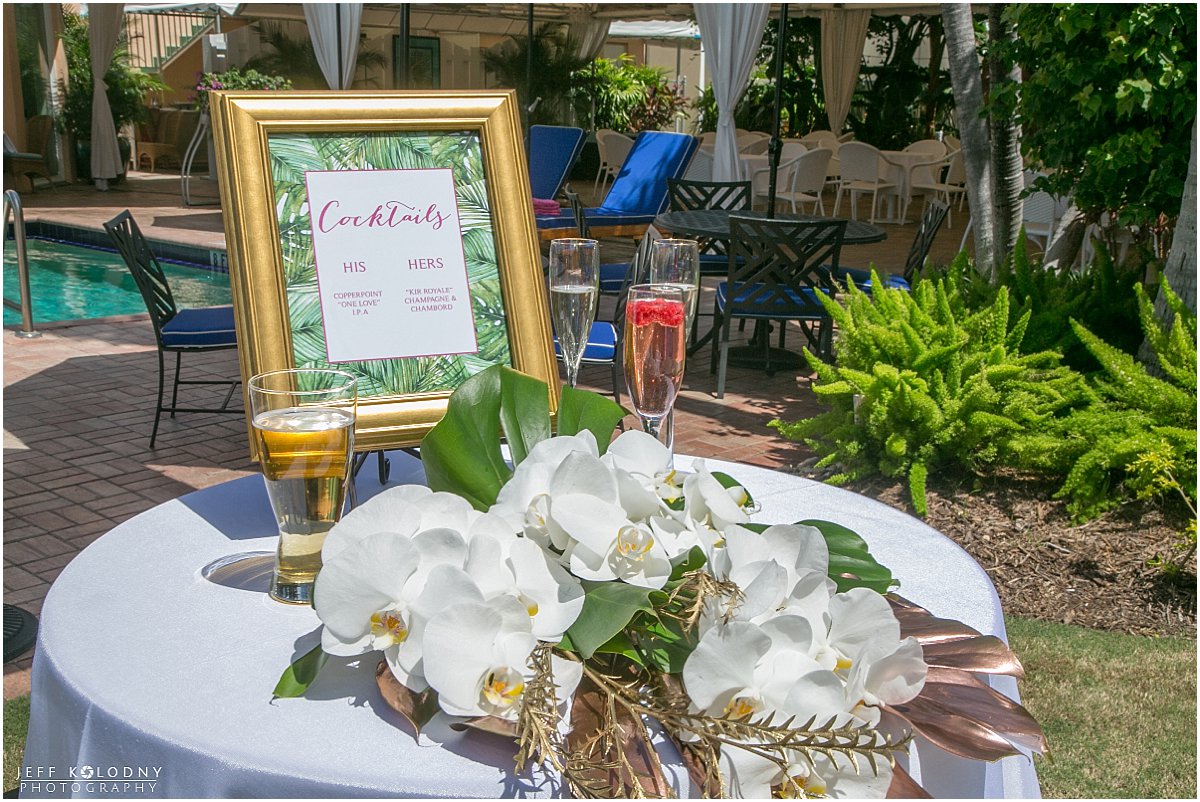 It's always a crowd pleaser to have a signature drinks that represent you and your fiancé. Consider showcasing one of your fav local craft brews like Due South or something fun and fruity.
9. Scrumptious Dessert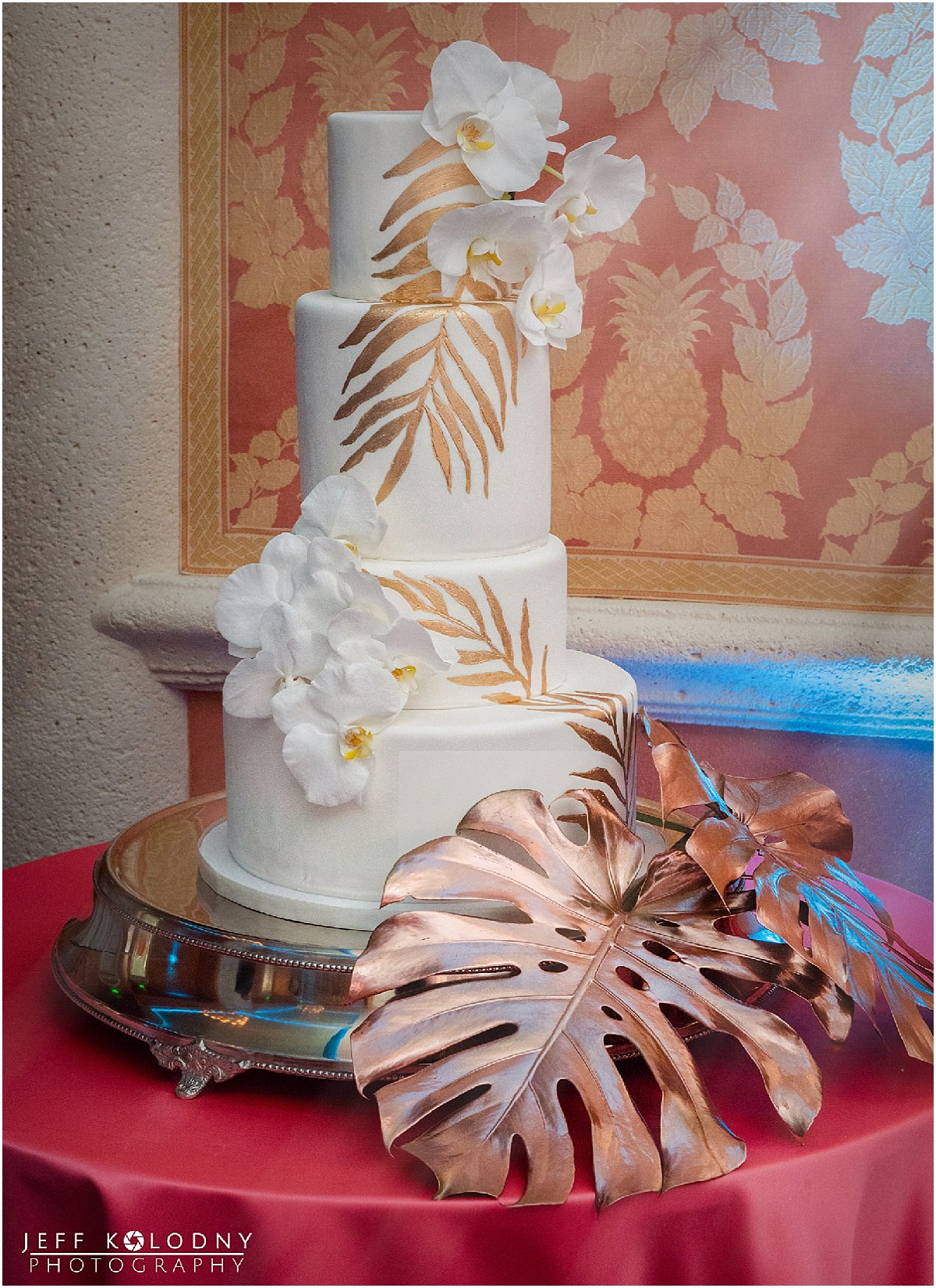 Who doesn't love dessert?!? This incredible masterpiece features the local, tropical theme and metallic fun. It was created by the talented Johnson Custom Cakes.
10. Yummy Food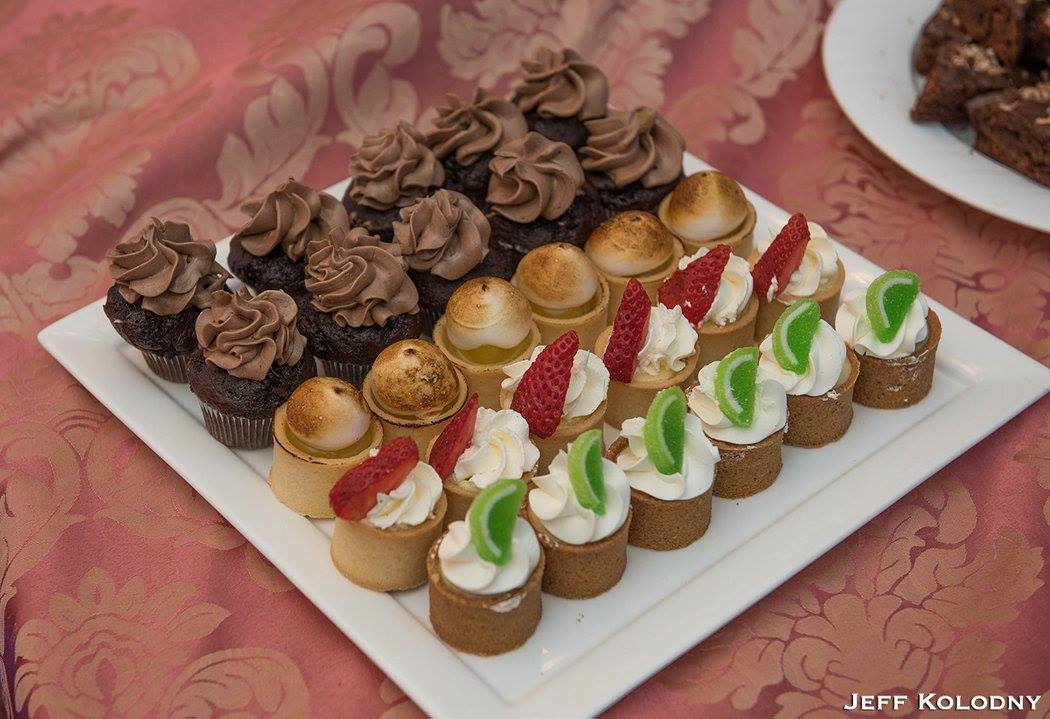 Embracing the local vibe is a huge trend right now, so why not bring it into your food. We love how they incorporated Key Limes into these mini desserts. Yum!
11. Gorgeous Ceremony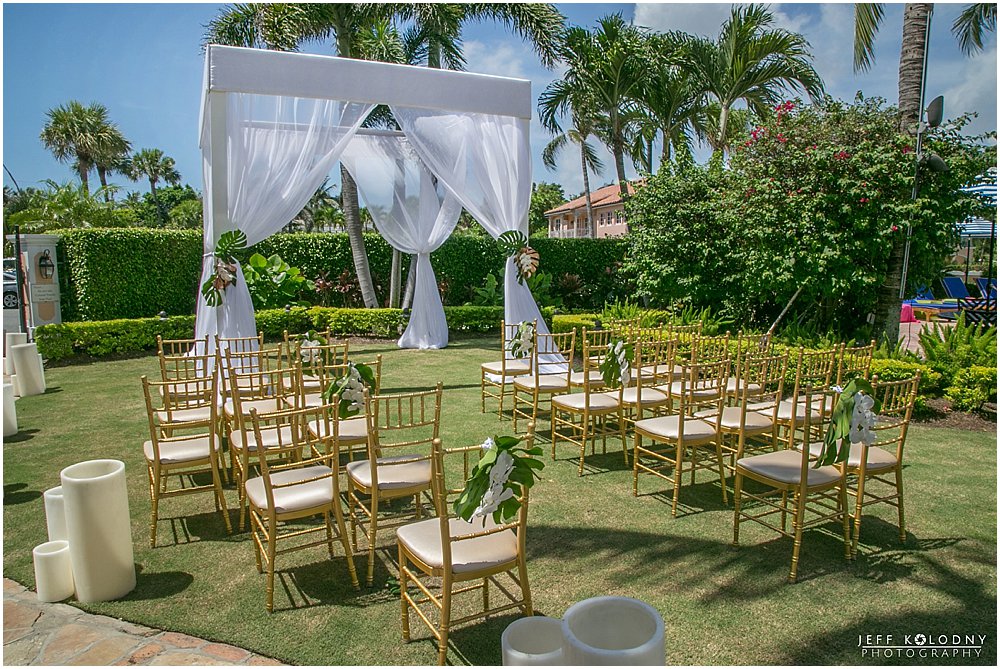 It's easy to want to spend all your décor budget in the reception, but save some for your ceremony. This gorgeous arch from Atlas Party Rentals with swag by Swag Decor and beautiful aisle flowers by J Morgan Flowers truly highlights the space.
12. Comfy Lounge Areas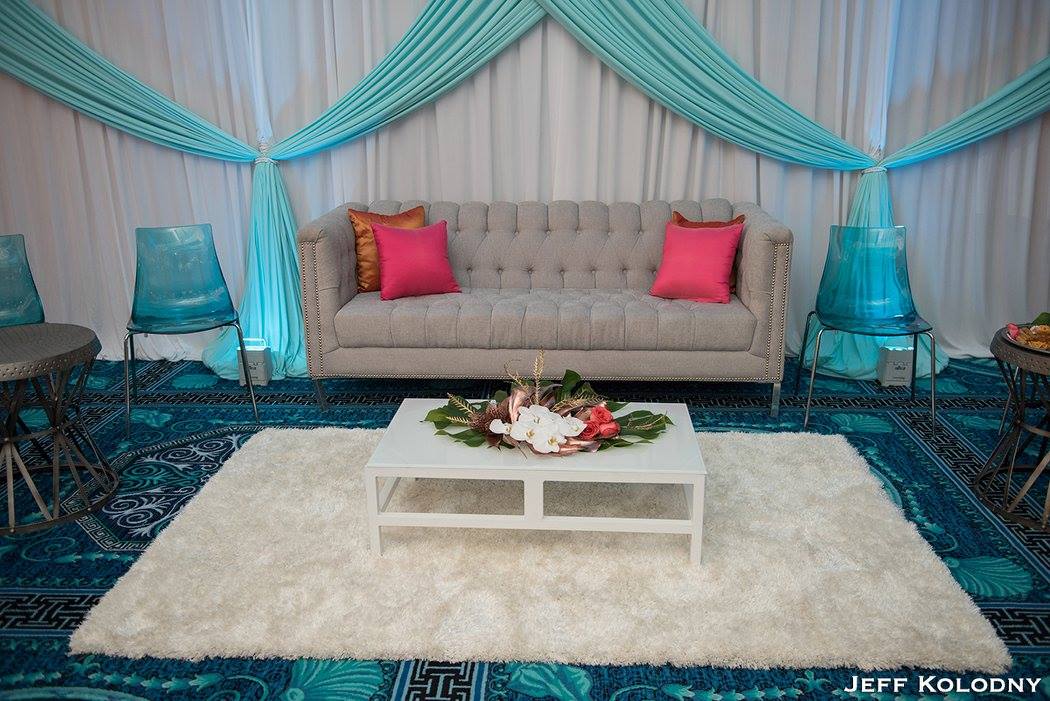 Our jaws dropped when we saw the comfy and stylish lounge areas by AFR Furniture Rental and swag by Swag Decor. Seriously, your guests will thank you for having a place to rest when they aren't burning up the dance floor.
13. Beautiful Hand-lettered Signs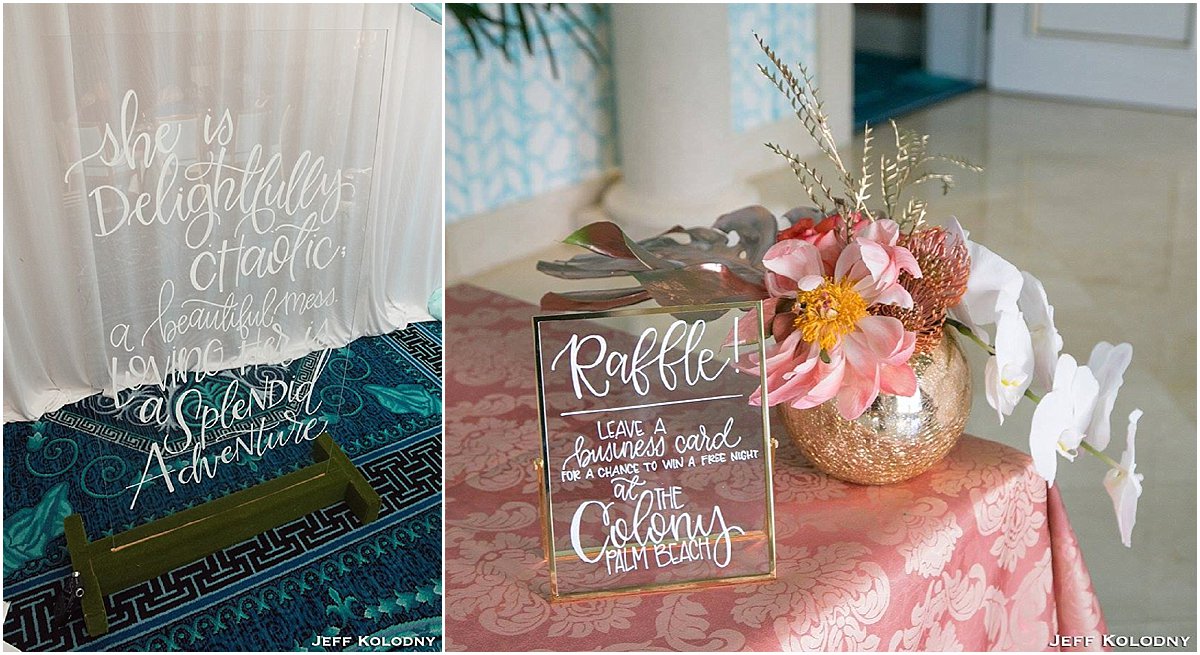 It's always been our belief that you can never have too many signs, so why not make them beautiful! These signs by Ink Letter Love are stunning and functional.
14. Pick an Awesome Wedding Planner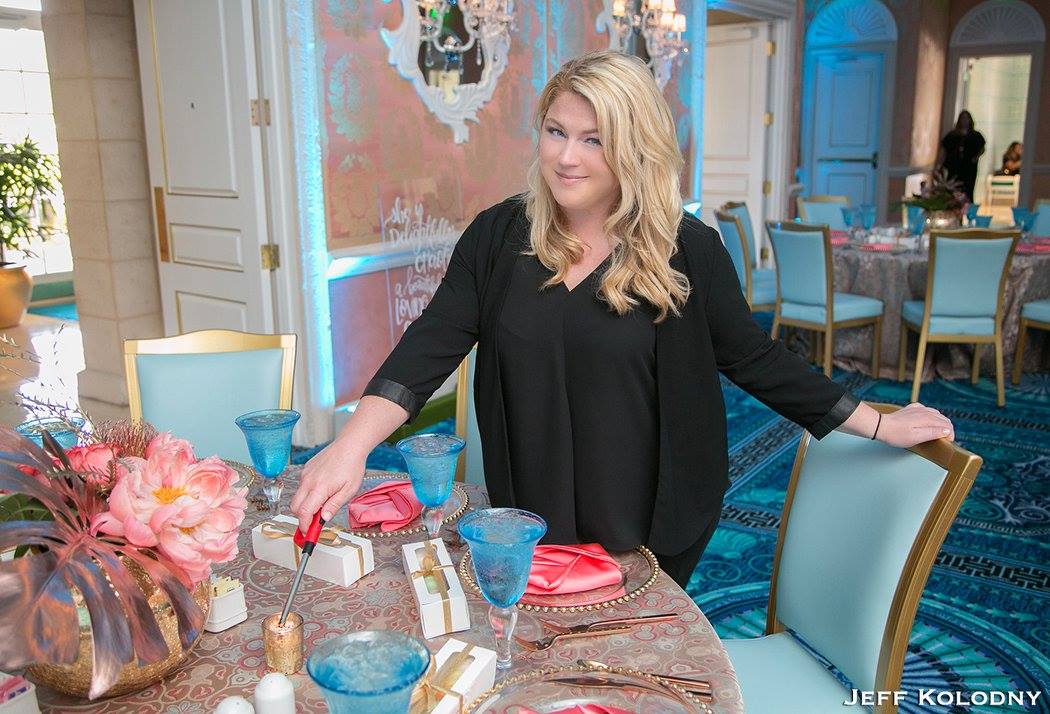 You know who can make all of these ideas a reality? A wedding planner! This photoshoot was pulled together by Allison from Golden Pineapple Events and she's wonderful.
15. Hire an Amazing Photographer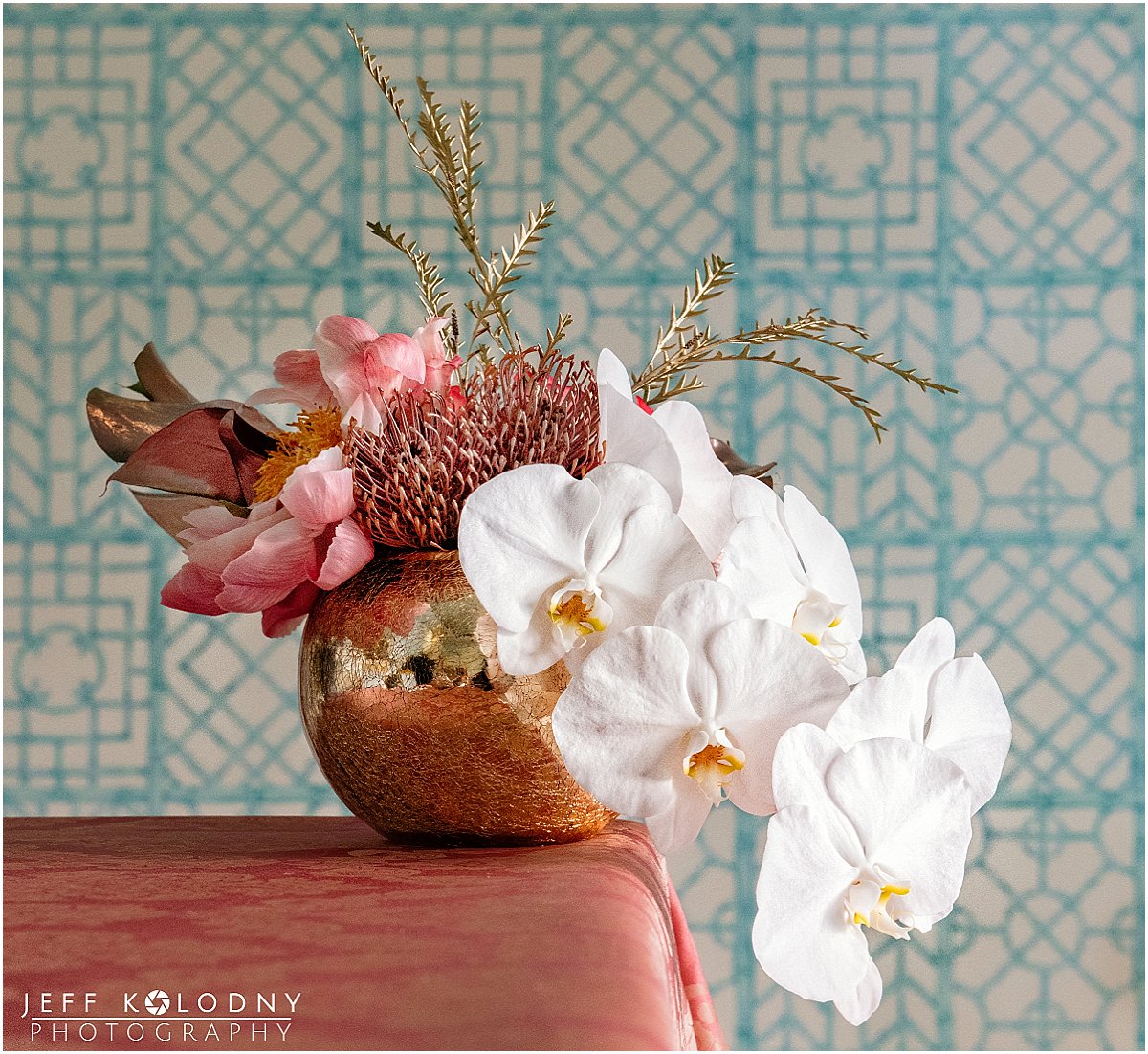 All of the amazing images in this article were shot by Jeff Kolodny Photography. If you want images like this from your wedding, make sure to hire a professional wedding photographer to capture them. Trust us, you'll be glad you did.
---
Related Articles