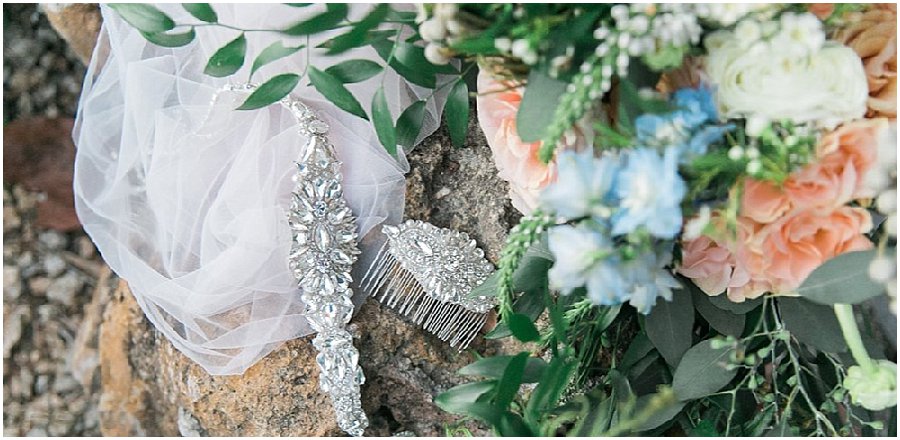 When looking for ways to make your wedding unique, why not turn to some local Palm Beach artists? A great way to connect with these talented folks is to visit the popular website Etsy.
In case you don't know, Etsy is a website focused on selling a wide range of homemade and vintage items. Including items that are perfect for your wedding day, such as customized napkins, stationery items, gifts for your wedding party, guest favors, etc.
Invited to a wedding and don't know what to get the happy couple? Etsy is a great spot to inspire your gift-giving as well. Find a gift that you will be proud to give the newlyweds.
Check out some of our fav Palm Beach County based Etsy shops below and support a local Palm Beach artist!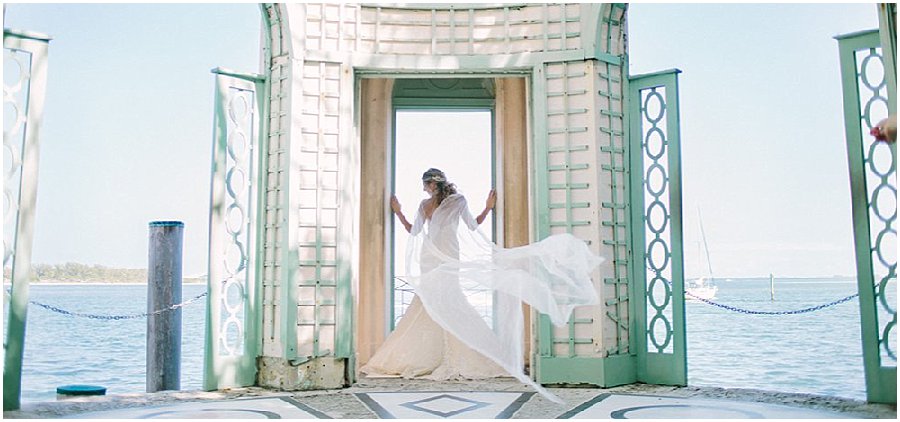 We LOVE the gorgeous bridal accessories from Champagne and Grit. They are the perfect complement for any bride. From capes to belts, hair pieces to veils, you are bound to find something you stunning. Our fav is the barefoot sandals for beach weddings!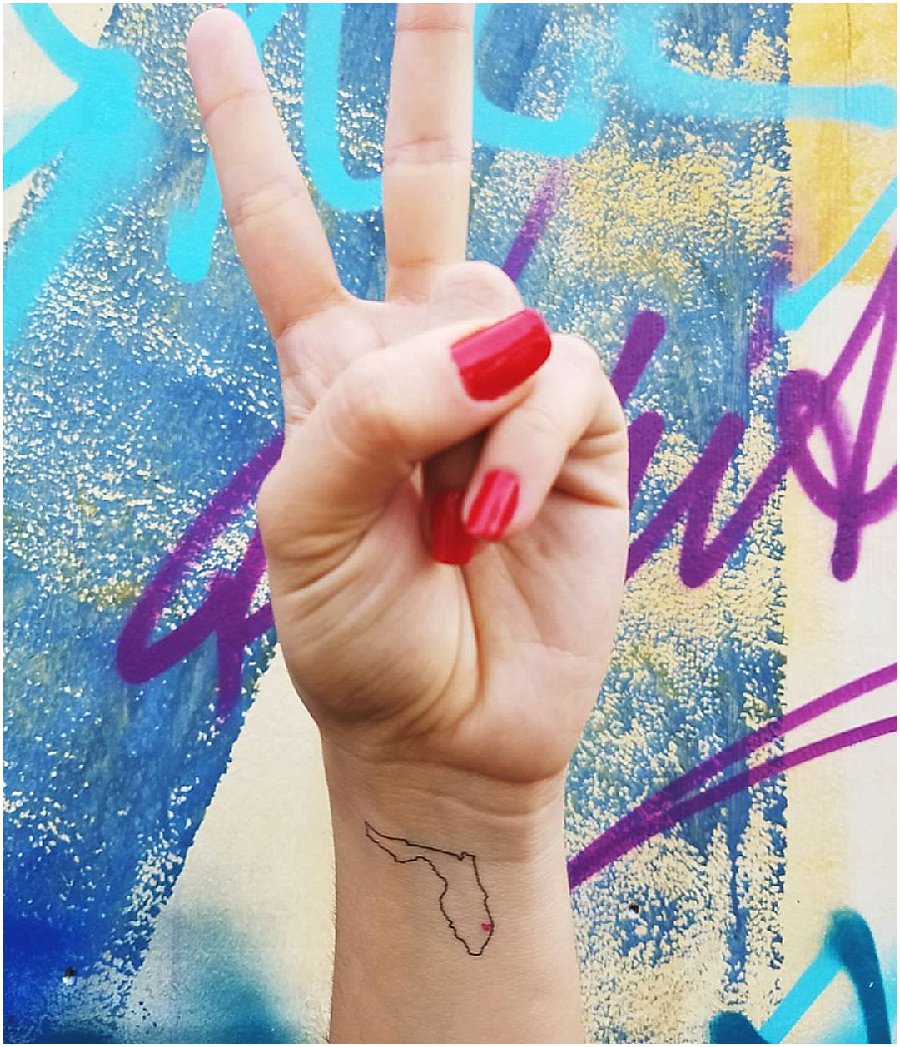 What better way to show off your Palm Beach love than with a fun temporary tattoo of our awesome location from Ink Letter Love? You can set up a temporary tattoo station for some interactive fun for guests of all ages or give them out as favors. Your guests are bound to love them as much as we do.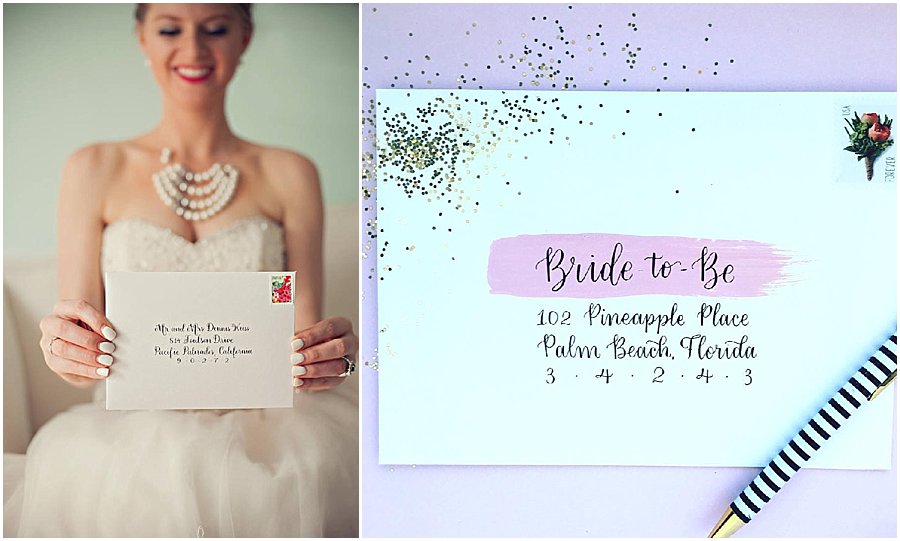 Beautiful calligraphy adds a touch of elegance to any wedding, so why not work with a local artist – like Lily Among Thistles – that can customize your envelopes, escort card display, and other printed items. Her shirts could also make for some great wedding party gifts!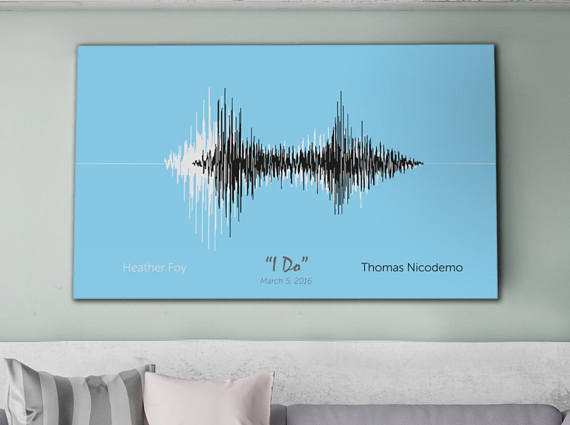 One of the most unique ideas we've seen, is this sound wave artwork from your recorded vows. Soundscape Designs creates a beautiful, visual representation what was said on your wedding day. It's a piece of art that will forever speak to your heart.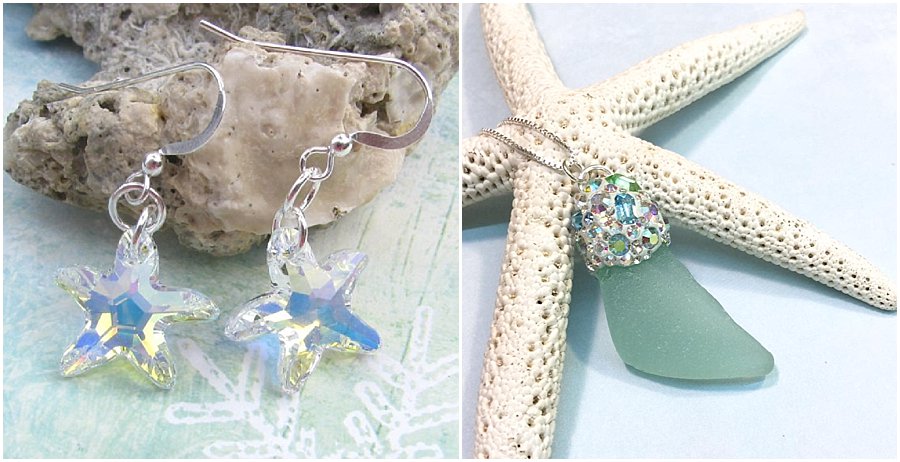 Say thanks to your "bride tribe" for all their friendship and support with fun, custom jewelry from Hurst Jewelry! They have a great selection of designs, so you can be sure to pick something that is perfect everyone in your tribe.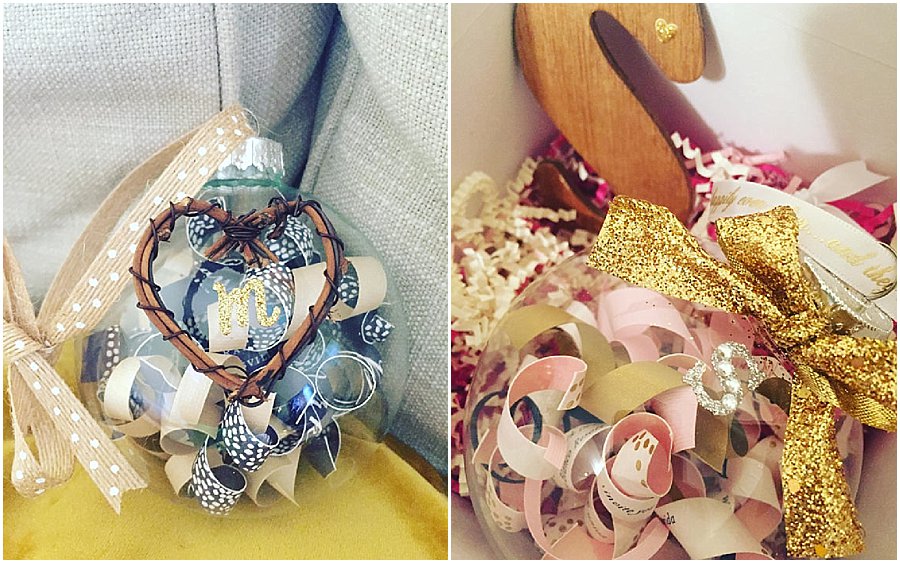 Ever wonder what you can do with your wedding invitation after the wedding is over? Consider turning your wedding invitation into a one-of-a-kind wedding ornament from Freebird Designs! They use a large glass ornament and strategically fill it with pieces of your invitation. It's beautiful!

We love when pieces from a wedding get reused in the home and this piece from Courtney Lei Design is no exception! The personalized wooden state sign would make for an excellent backdrop to your dessert display and can easily be displayed in your home for years to come.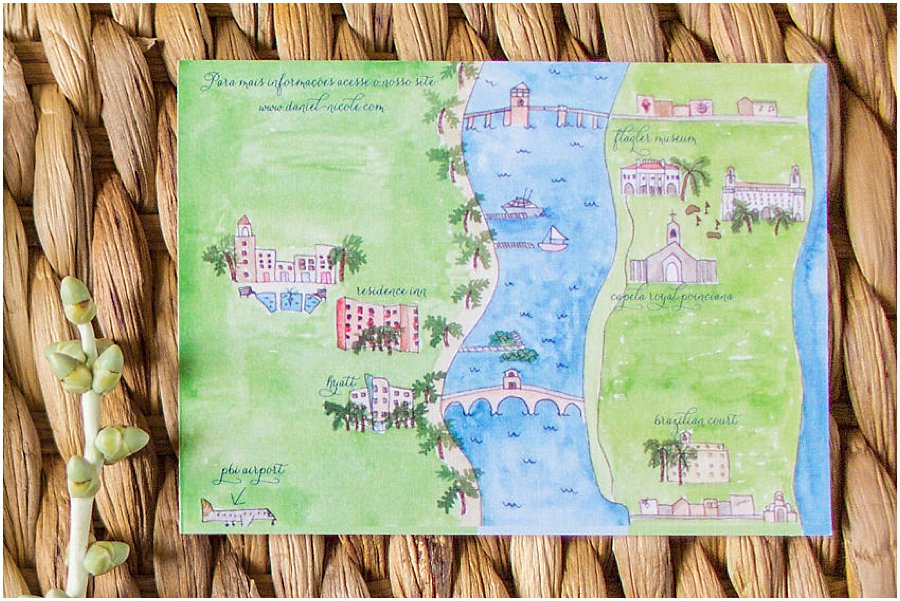 Sometimes guests just need a map to get their bearings in a new city. Check out this custom, hand-drawn map by Chirp Paperie that shows off the city while pointing out important locations for guests. It's a perfect addition for your invitation suites or hotel welcome bags.
Now it's time to get shopping! We love supporting all the local talent Palm Beach has to offer, and we encourage you to do so too.
---
Related Articles