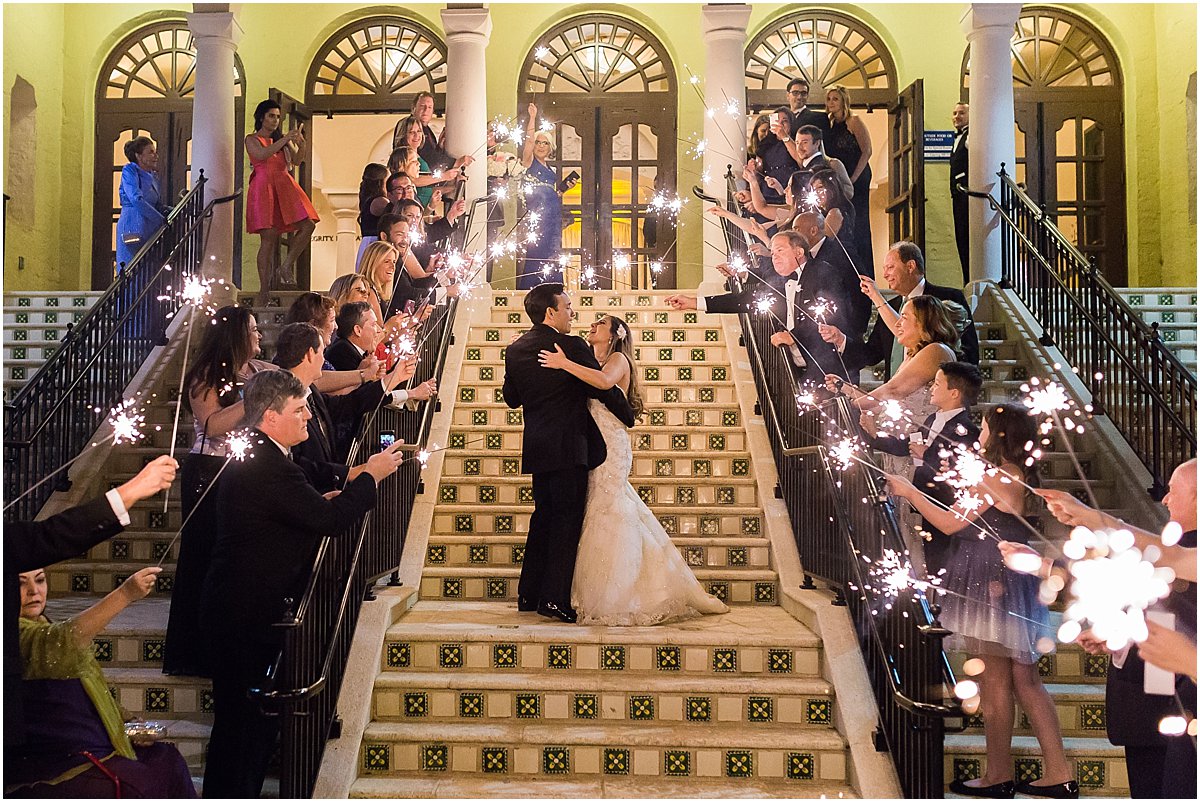 For this couple, the single most important aspect of their wedding was having an elegant wedding reception not far from their home church of St. Ann Catholic Church. Lucky for them, the gorgeous Harriet Himmel Theater was only a few blocks from St. Ann's.
For $31,000, they definitely captured the elegant feel that they were striving for with some amazing vendors. Their sparkler grand exit leading to their getaway horse and carriage was the perfect ending to a day they will always cherish.
Read on for the full cost breakdown of their elegant Harriet Himmel Theater wedding. And don't miss the "note from the bride and groom" below for their thoughts on budgeting and how they made this great day possible.
MIPB Family Used
We were excited to hear they used some of our favorite Married in Palm Beach Family members:
Wedding Quick Facts: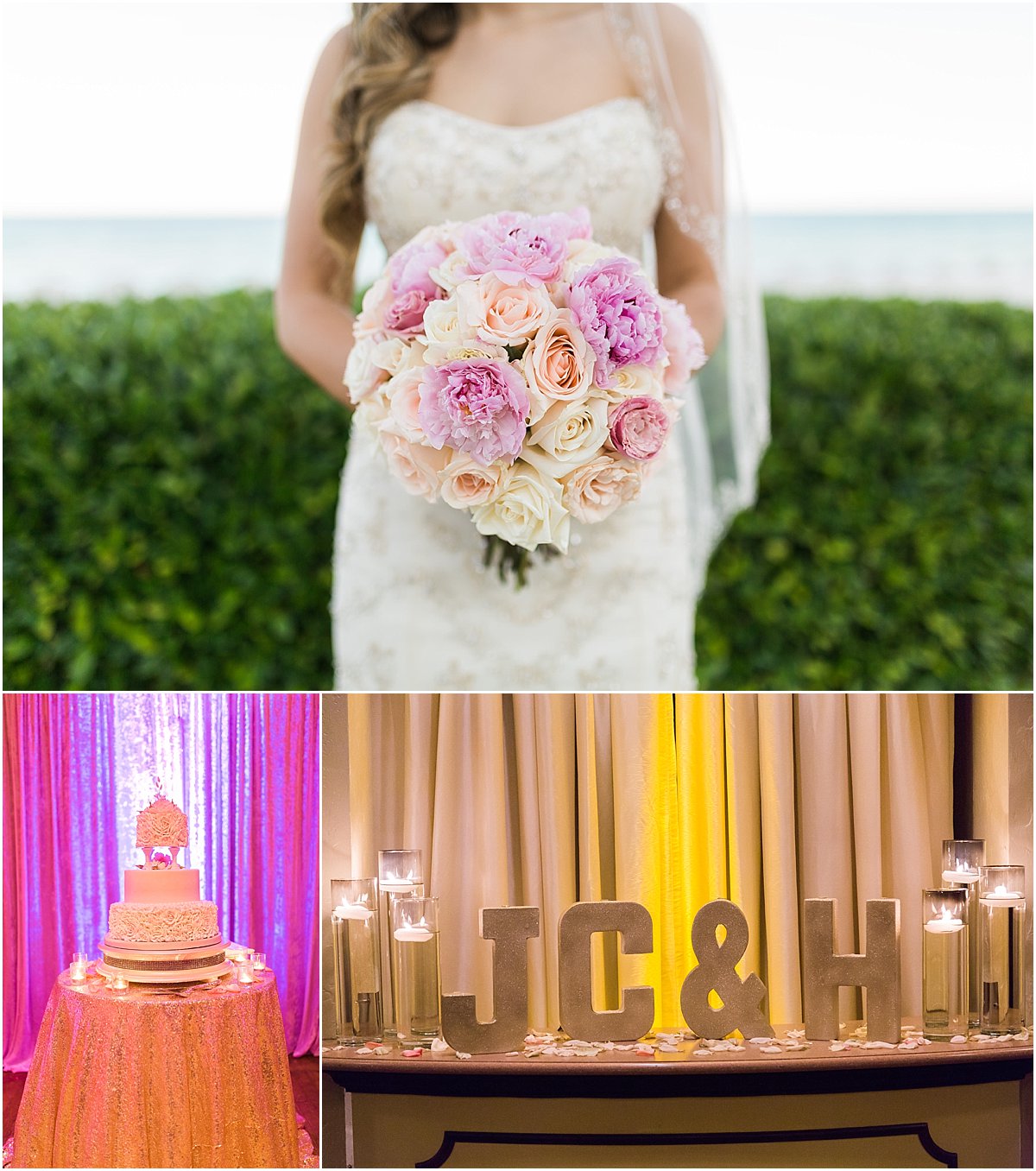 Wedding Essentials ($7,999):
Invitations and Stationary: $1,317
Dessert: $650
Photographer: $2,756
Flowers: $1,476
Wedding Planner: $1,800 (Month-Of Planning Package)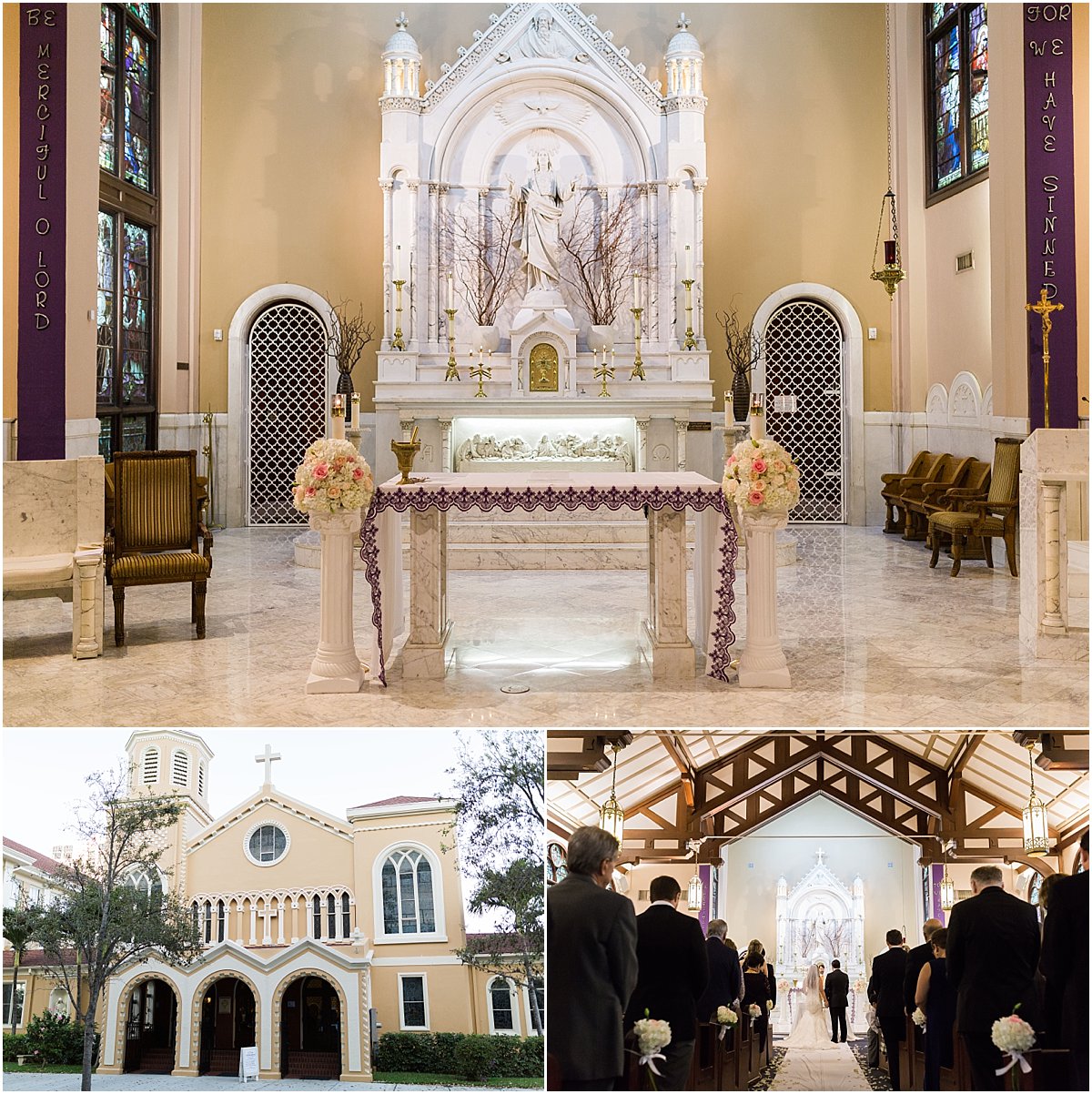 Reception and Ceremony Costs ($19,242):
Ceremony with Music: $800
Reception with Food, Drinks, and Rentals: $15,677
Reception Champagne Pour: $750
Officiant: $250
DJ with Uplighting: $1,030
Photobooth: $735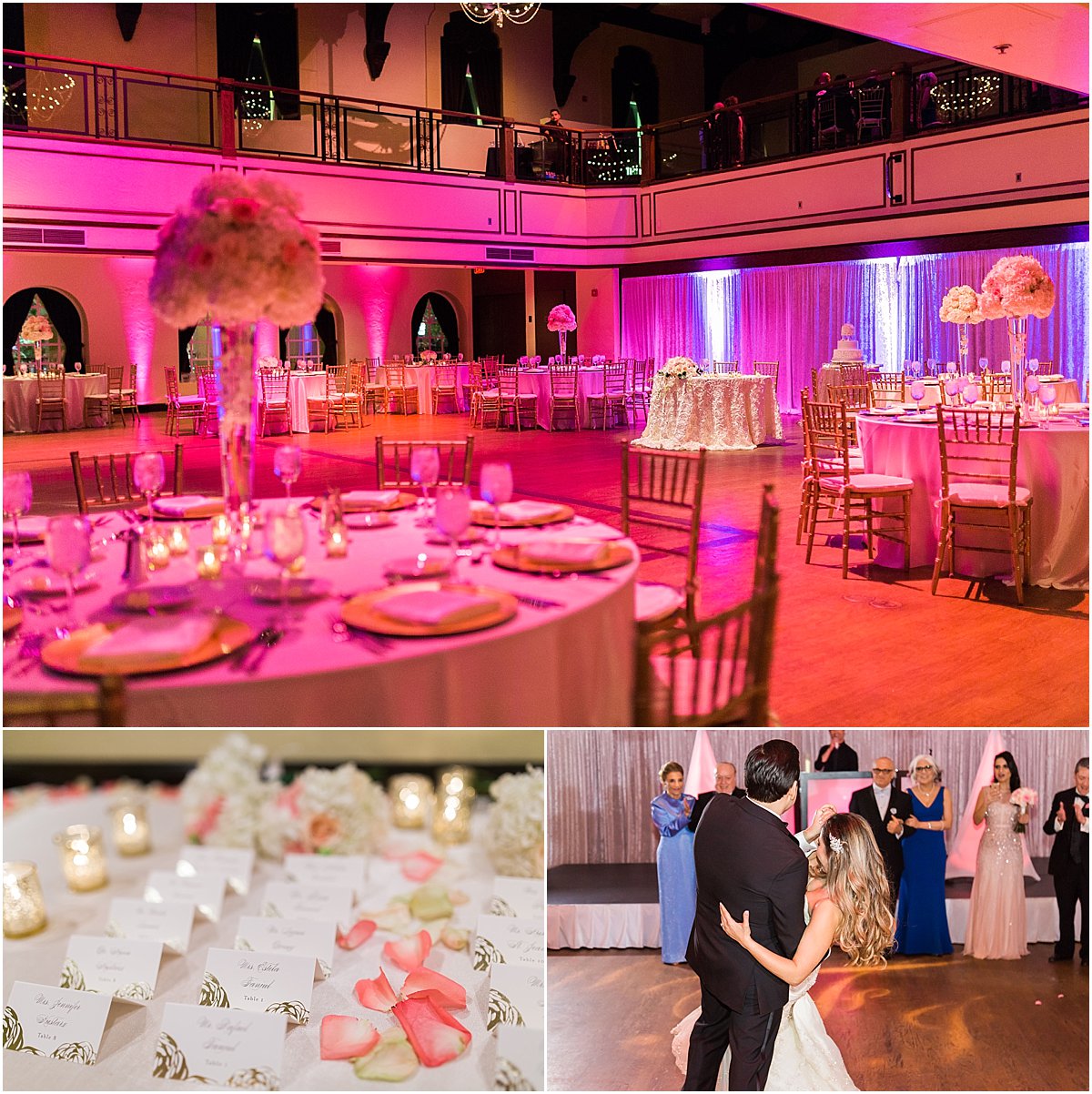 Attire and Beauty ($2,145):
Wedding Dress: $1,400
Bridal Shoes: $150
Groom's Attire: $80
Hair and Makeup: $515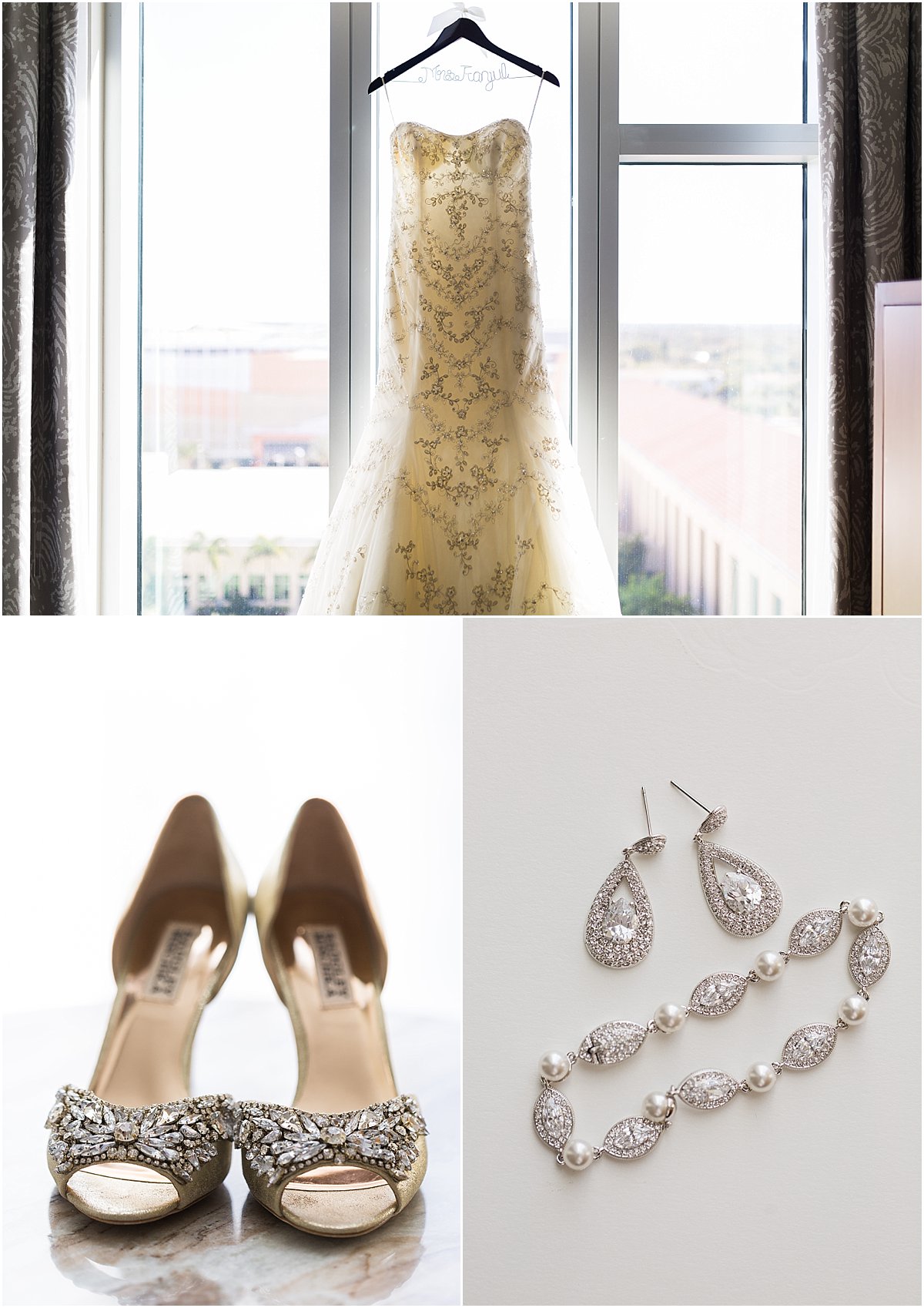 Other Costs ($1,650):
Transportation Limo: $260
Horse and Carriage: $150
Additional Decor: $790
Hotel Suite: $450
Rehearsal Dinner: $0 (Family gift)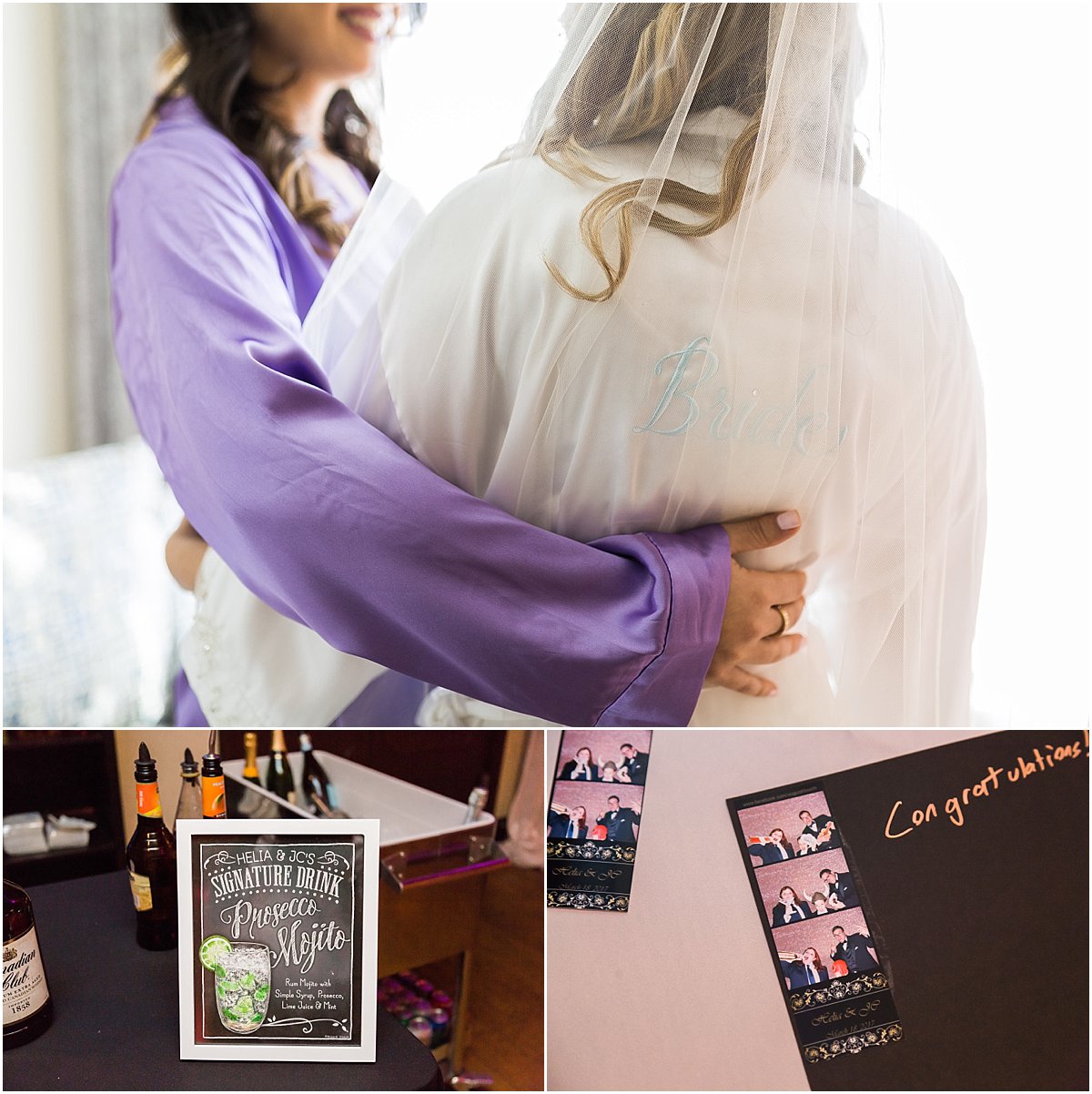 A Note from the Bride and Groom
We asked the bride and groom to tell us about their planning and budgeting process, and this is what they had to say:
First, we would like to say that we are sharing the costs of our wedding to help other couples who are trying to be budget conscious in their wedding planning. By being completely transparent in the costs associated with our wedding, we hope that other couples can gauge real costs in order to make the wedding planning process less stressful and worrisome. We know that having this info would've helped us tremendously, so we hope that other couples will find this useful in helping them enjoy their wedding planning.

Wedding Party
As a couple, we both agreed on the most important components to our wedding up front. We didn't want a large wedding party – so we had 1 maid of honor, 1 best man, and 1 ring bearer.

Floral and Decor
We saved on the flowers by going with a wholesale flower company that was recommended by a friend who had a great experience at her wedding. They did not include any table décor in addition to the flowers. I went online and purchased 100+ gold votive candles, personalized items, and other decorations that were set-up by my wedding planner's assistant. The tables looked exactly how I have envisioned.

Photo, Video, Photobooth
Where we decided to splurge was our photographer. He had an amazing portfolio and we were willing to spend the money on the tangible memories that we could look upon once the wedding was over. We did not have a videographer, but in retrospect, a small part of me wishes we would have in order to capture our moments live. We did opt for a photo booth which printed the photos on-site for guests to take home. This saved us from spending money on wedding favors as guests took home their photo strips as memories of the evening.

Venue
We worked closely with Doug at Harriet Himmel Theater to personalize our guest experience. He was AMAZING to deal with every step of the way. We decided to have a sit-down meal with open bar, which our guests raved was absolutely delicious. We also provided cases of Vueve and Moet to be served at the reception.

Wedding Planner
Our wedding planner was Stefany of The Majestic Vision. She did an amazing job of coordinating the timeline of events and acting as command central for the entire day. It took all the stress off of us and our family members. Getting to sit back and enjoy the evening without having to worry was worth every penny.

– Bride and Groom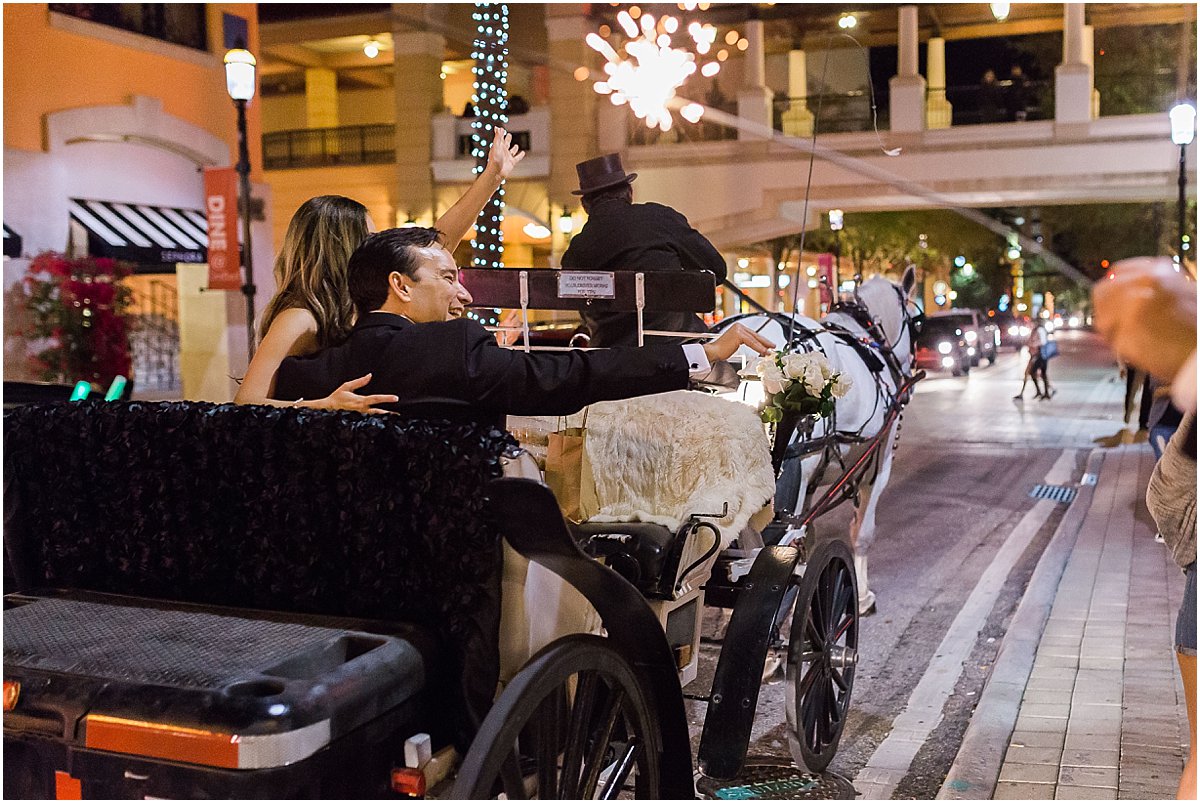 A big thanks to the bride and groom for sharing their awesome Harriet Himmel Theater wedding! Also, thanks to Chris Kruger Photography for the photos and to The Majestic Vision for sending us this wedding!
If you're currently working on your wedding budget, make sure to read through our other articles featuring real Palm Beach wedding cost breakdowns.
---
Related Articles