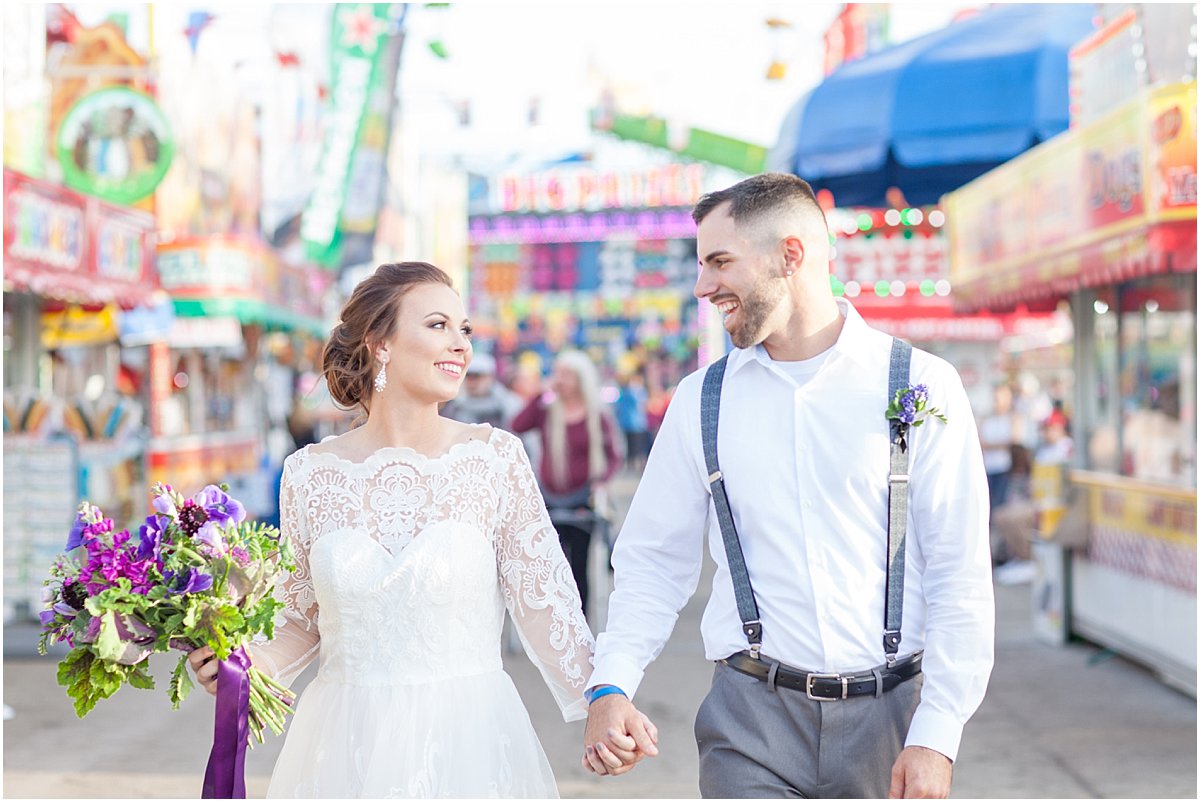 Who doesn't love a good fair? They are just so much fun with the rides, games, and delicious food! We are lucky in South Florida to have some great fairs and carnivals throughout the year with the largest of the fairs taking place in January.
Check out this great video by Anchor Weddings featuring our fair themed wedding!
Though you can't host your wedding at the fair itself when the fair is taking place, we definitely suggest embracing the fun and infusing fair inspired details into your wedding day. Here are some great ways to make that happen.
1. Engagement Photos at the Fair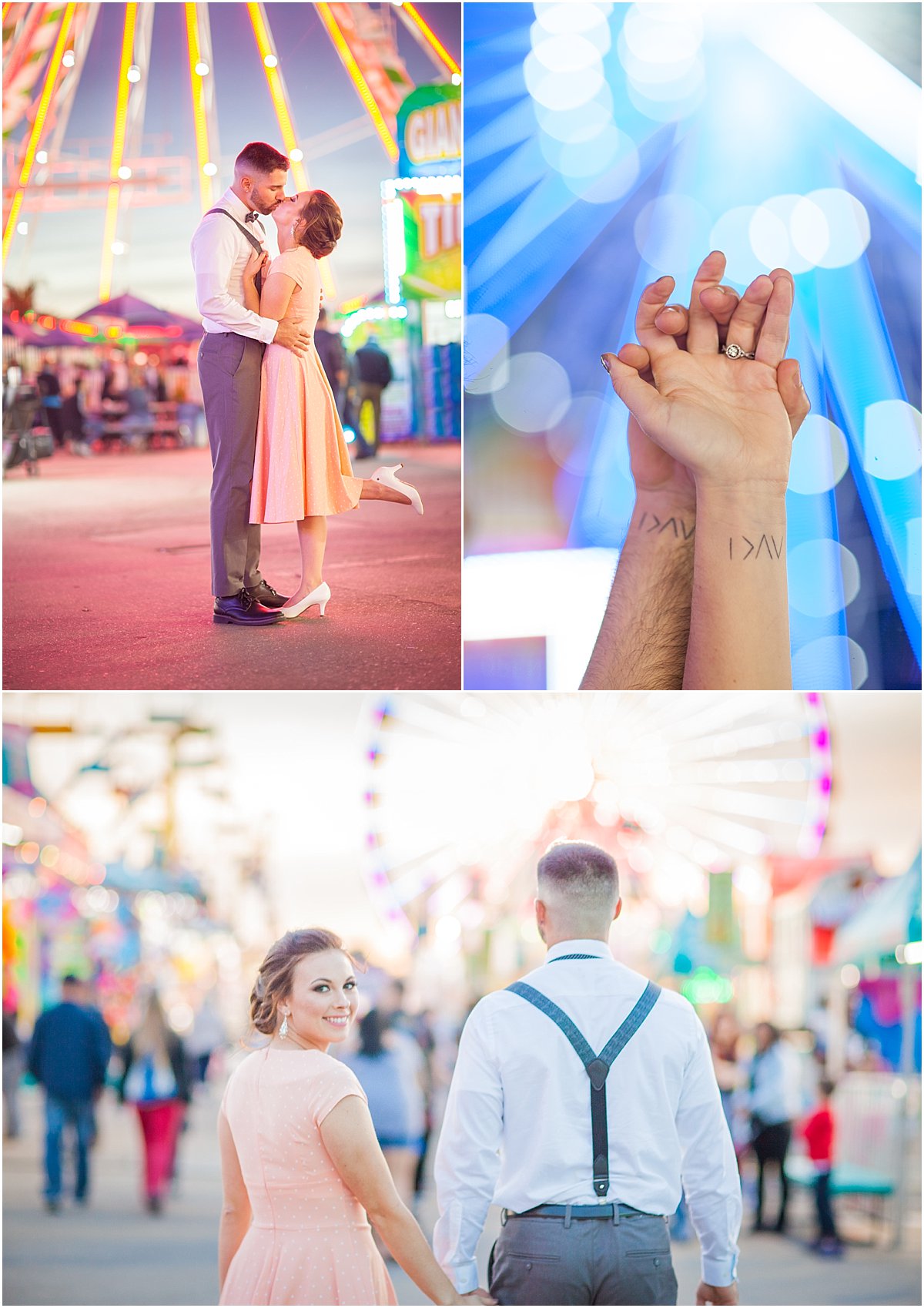 The easiest way to incorporate the fair theme is to have your engagement photos taken during the fair itself. Not only is this fun for you and your fiancé, but you can use the photos for your save the dates.
2. Fair Themed Invitation Suite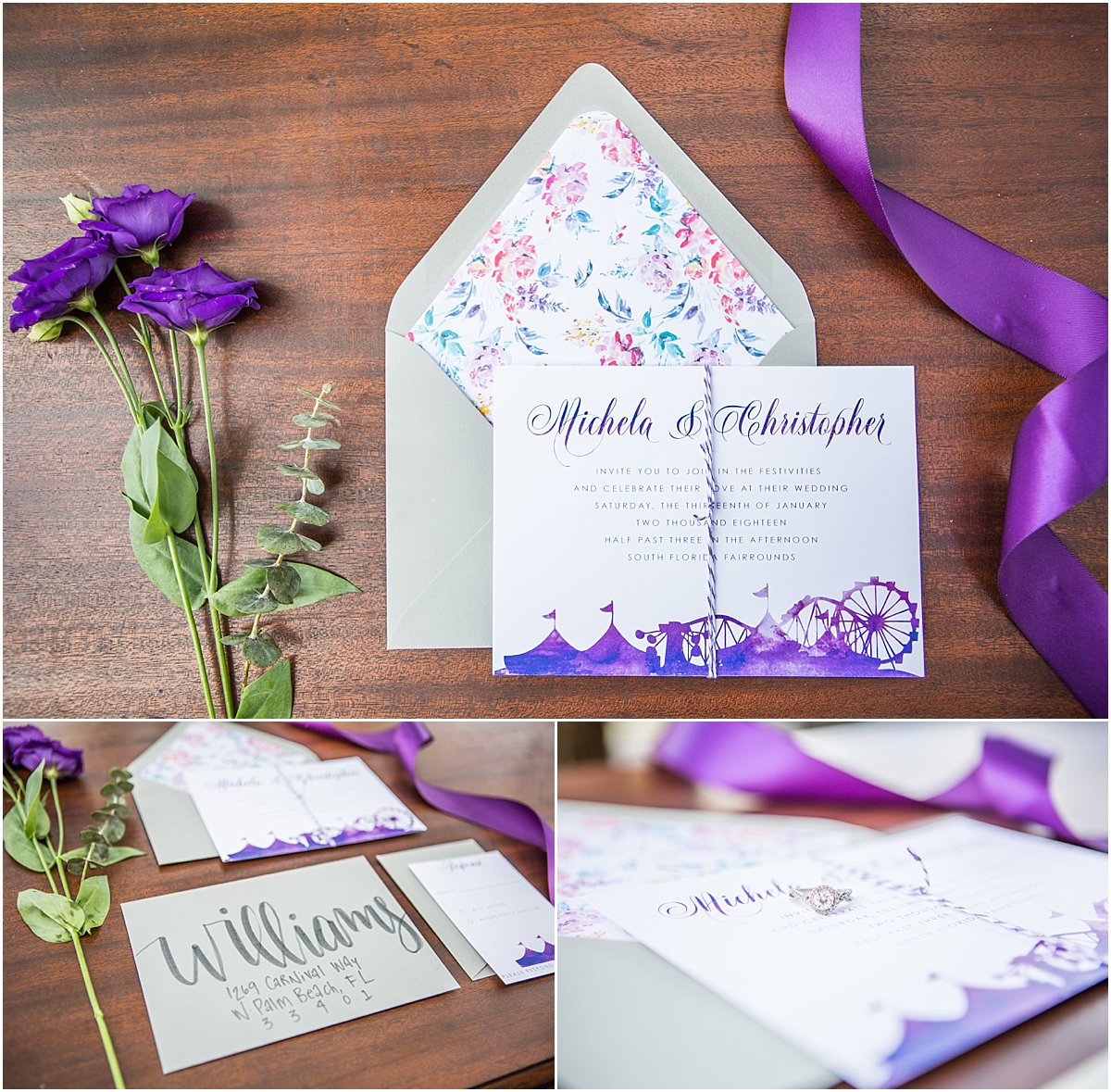 Your invitation sets the tone for your wedding day, so make sure to bring in the fair theme in the suite. We love the use of watercolor in the fair skyline and envelope liner flowers. Just stunning!
3. Retro Vibe Attire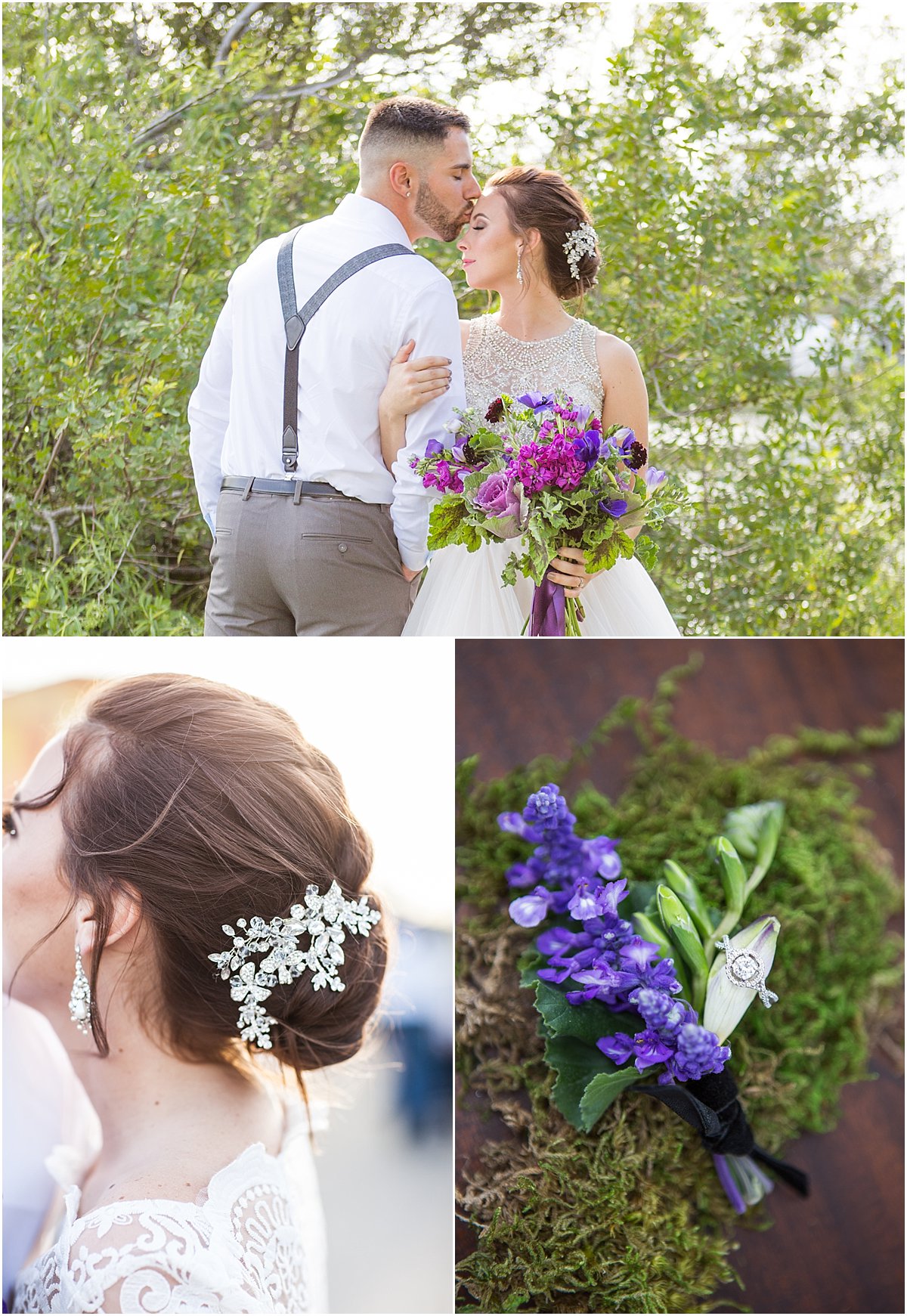 Retro vibe attire + fair theme = awesomeness! We don't know what it is about the retro vibe that makes it so perfect with the fair theme, but it works. Suspenders, classic pumps, loose yet beautiful hairstyle, timeless accessories…it all comes together!
4. Fair Photo Guest Book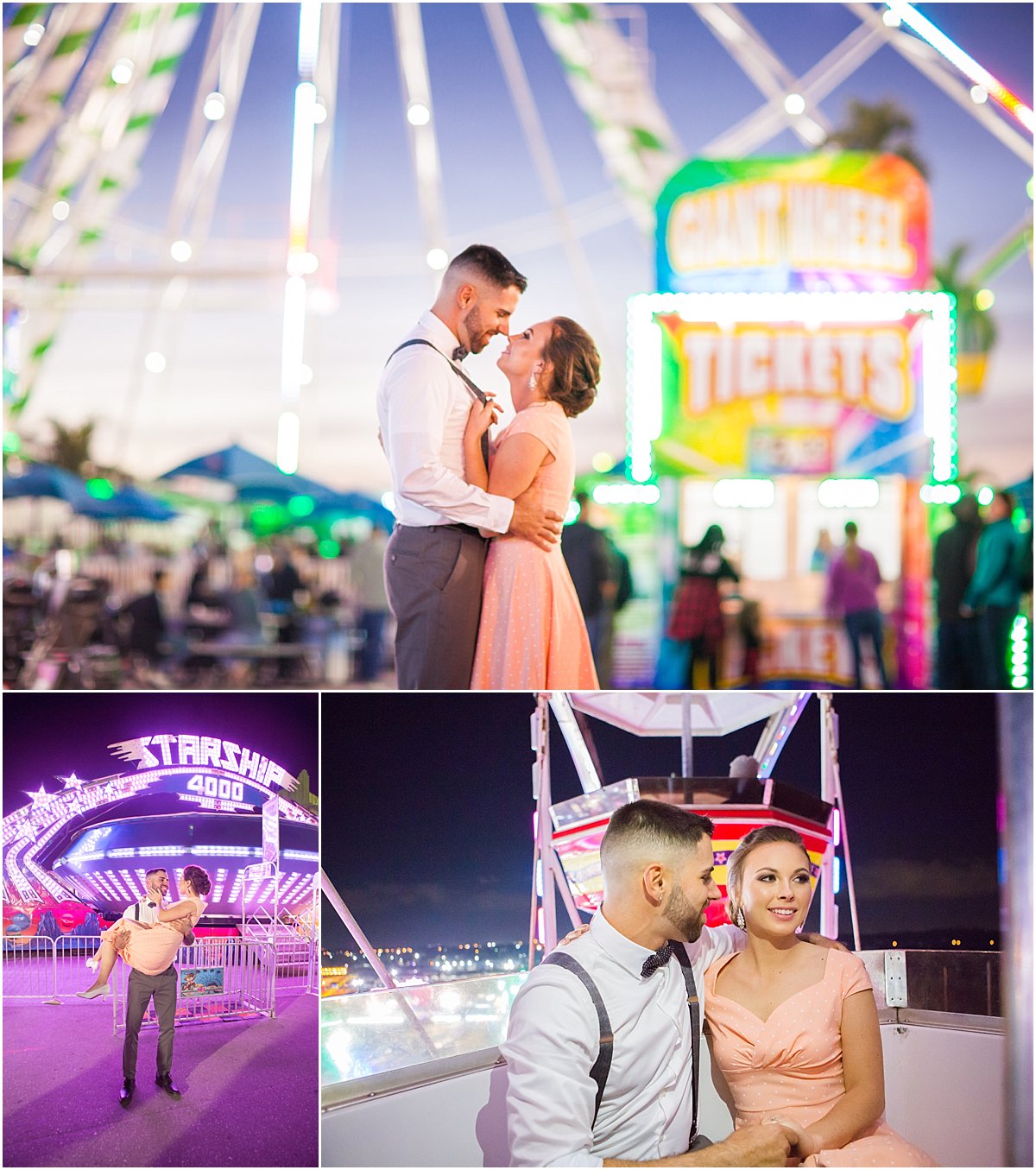 Another way to leverage your engagement photos from the fair is have one of the photos printed and framed. For your wedding, pop out the glass from the frame and have guests sign the mat surrounding your photo. You'll keep the fair theme going and get a wonderful keepsake.
5. Embrace Color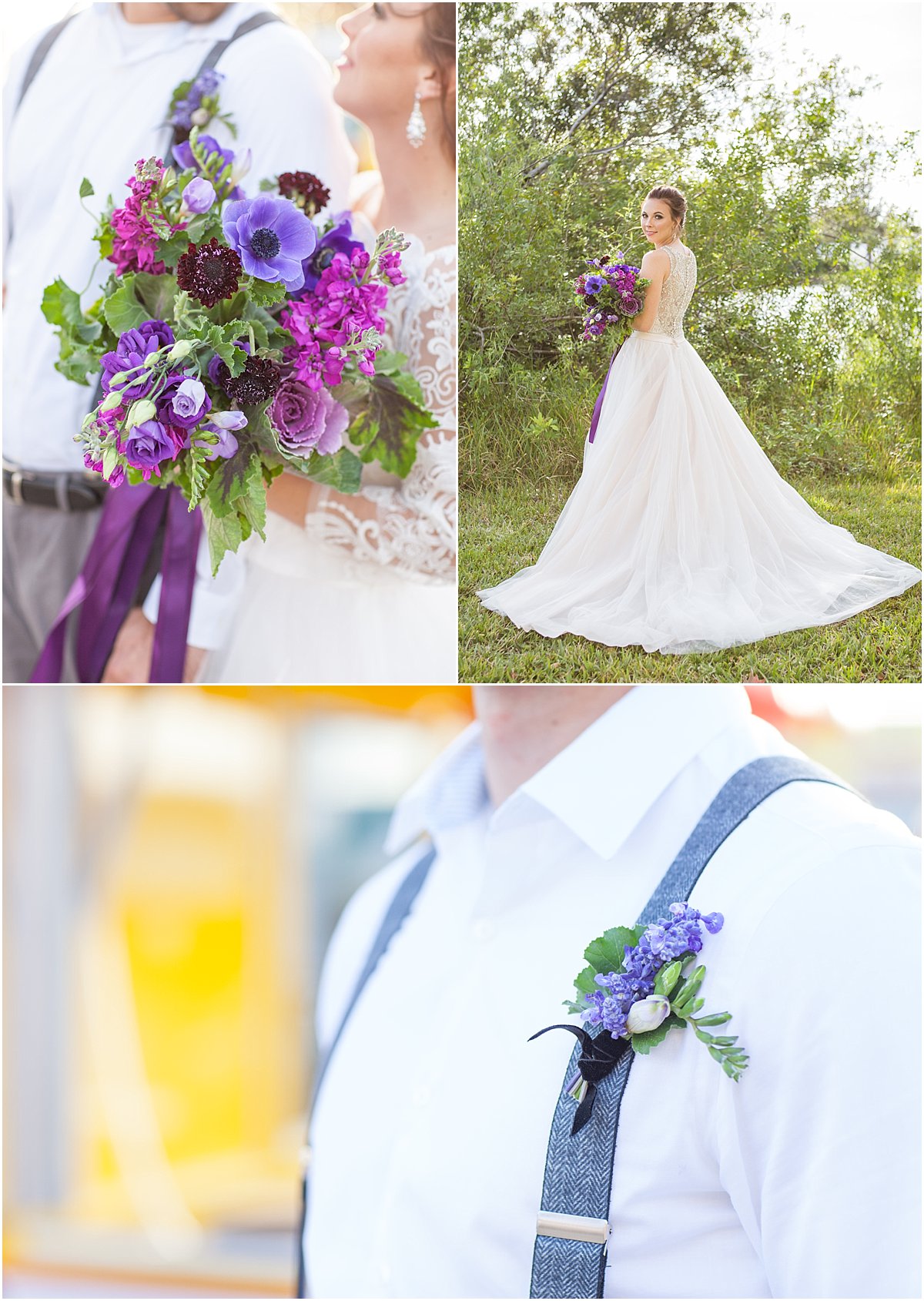 When you think fair, you think color! So don't shy away from using tons of bright and fun colors. This year's vibrant pantone color of Ultra Violet is a great option. We love the GORGEOUS shades of purple used to create the bouquet and boutineer.
6. Fun Centerpieces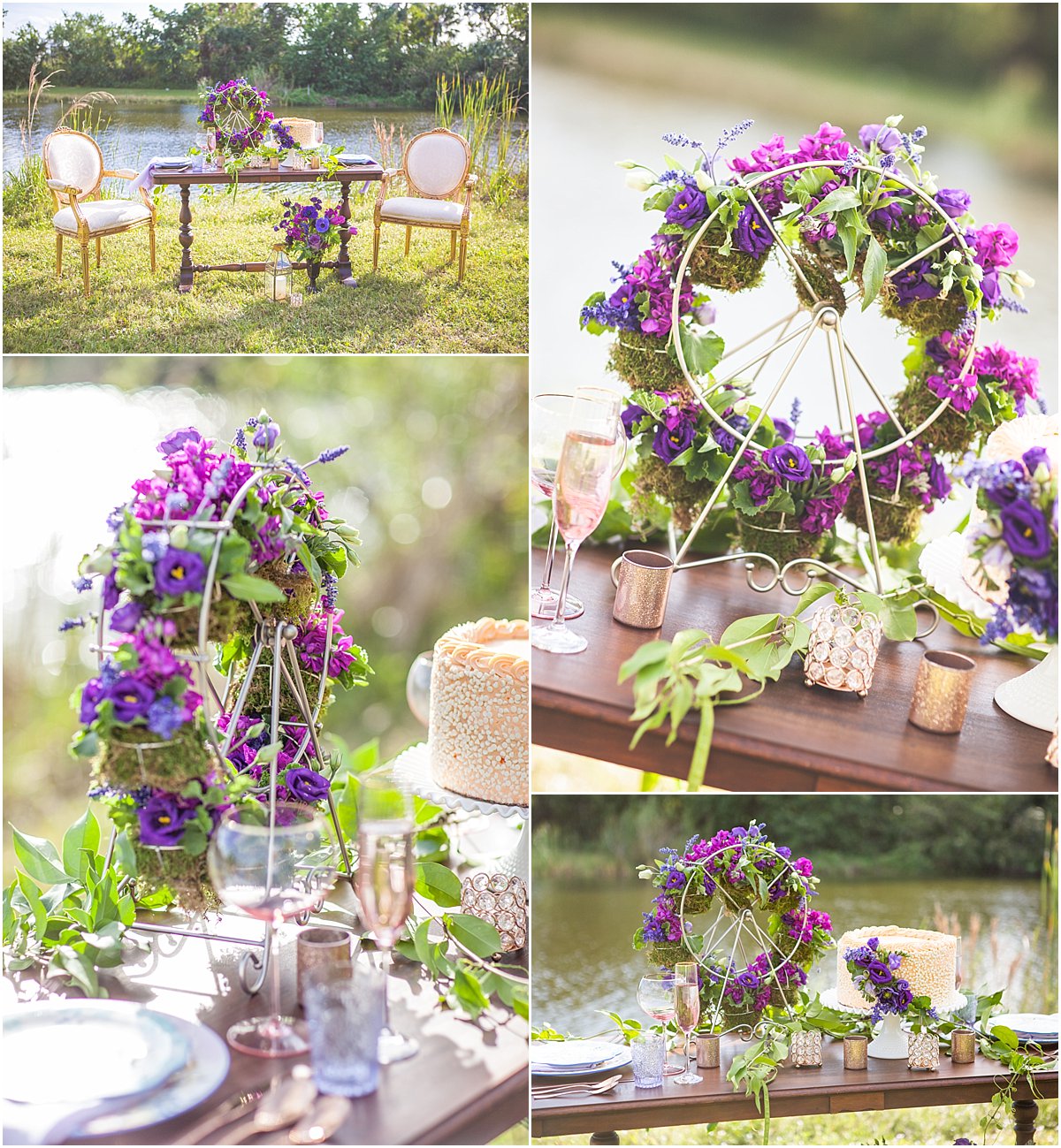 Think outside the box when creating a fair themed wedding centerpiece. This ferris wheel is actually a cupcake holder that was filled with beautiful floral to add some whimsy to the table.
7. Short 2nd Dress
We love a stunning ballgown, but it isn't practical to wear to the fair. If you are getting married while the fair is in town, you could get a 2nd dress that is short and head on over before or after your ceremony for some iconic wedding photos!
8. Gorgeous Place Setting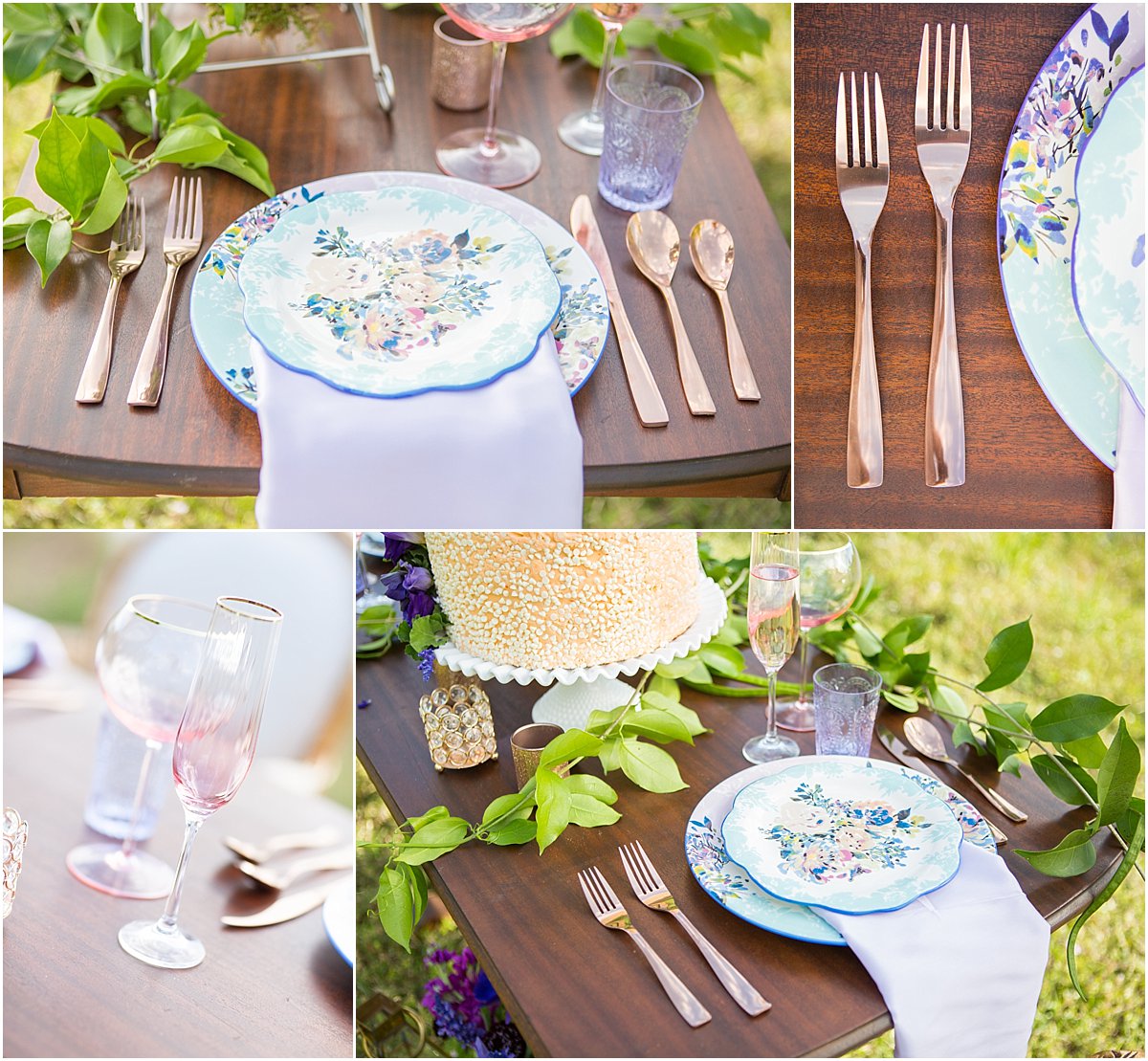 This place setting is to die for! The watercolor plates complement the invitation suite perfectly. While the pops of metallic in the flatware and on the rims of the glassware add the right amount of elegance to this whimsical theme.
9. Themed Signature Drink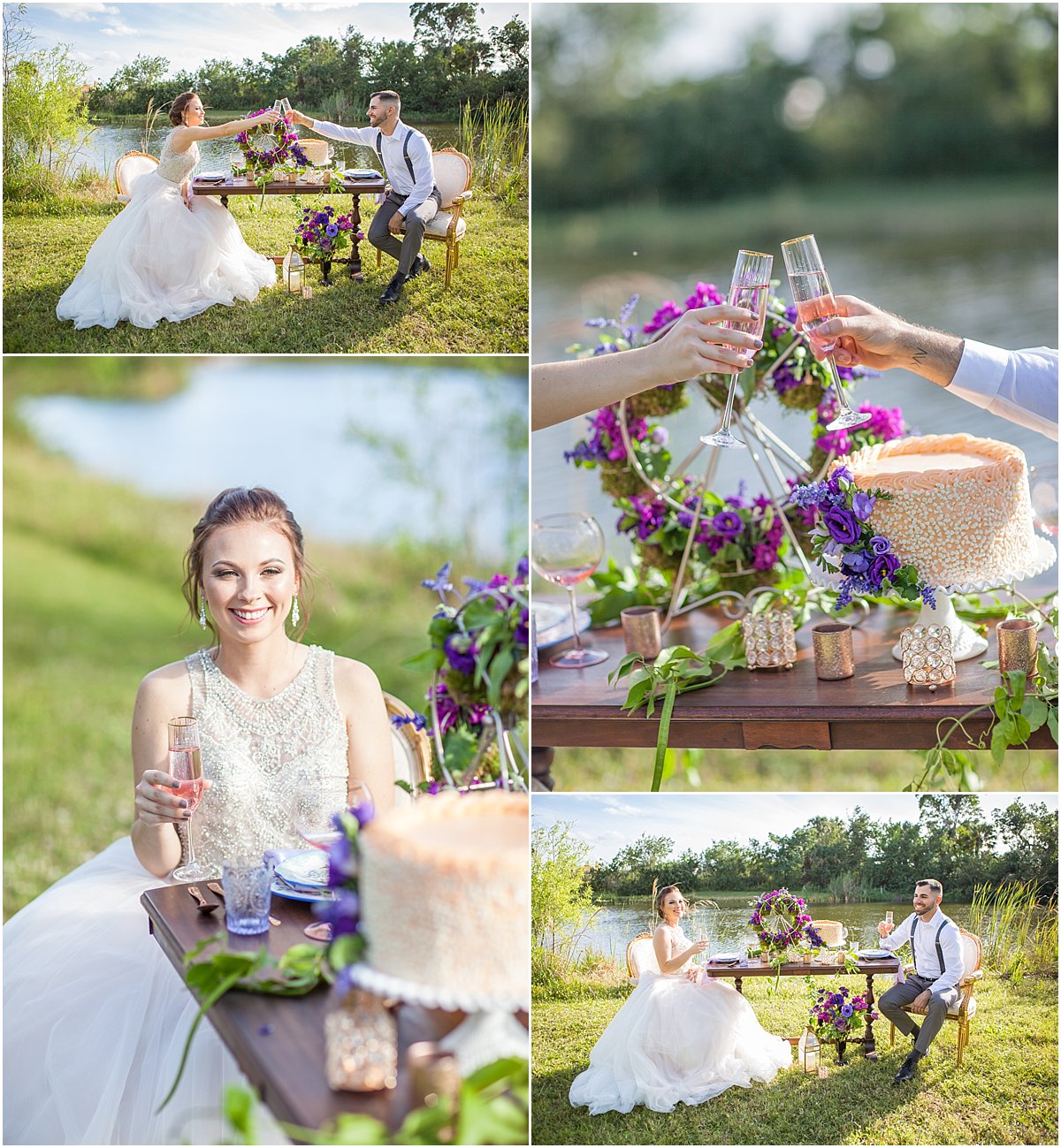 Everyone enjoys a delicious libation, so create a signature drink with a great name to play up the theme. Pick your favorite drink and name it something related to the fair – like "Roller Coaster Doozy" or "Romance on the Midway".
10. Play Games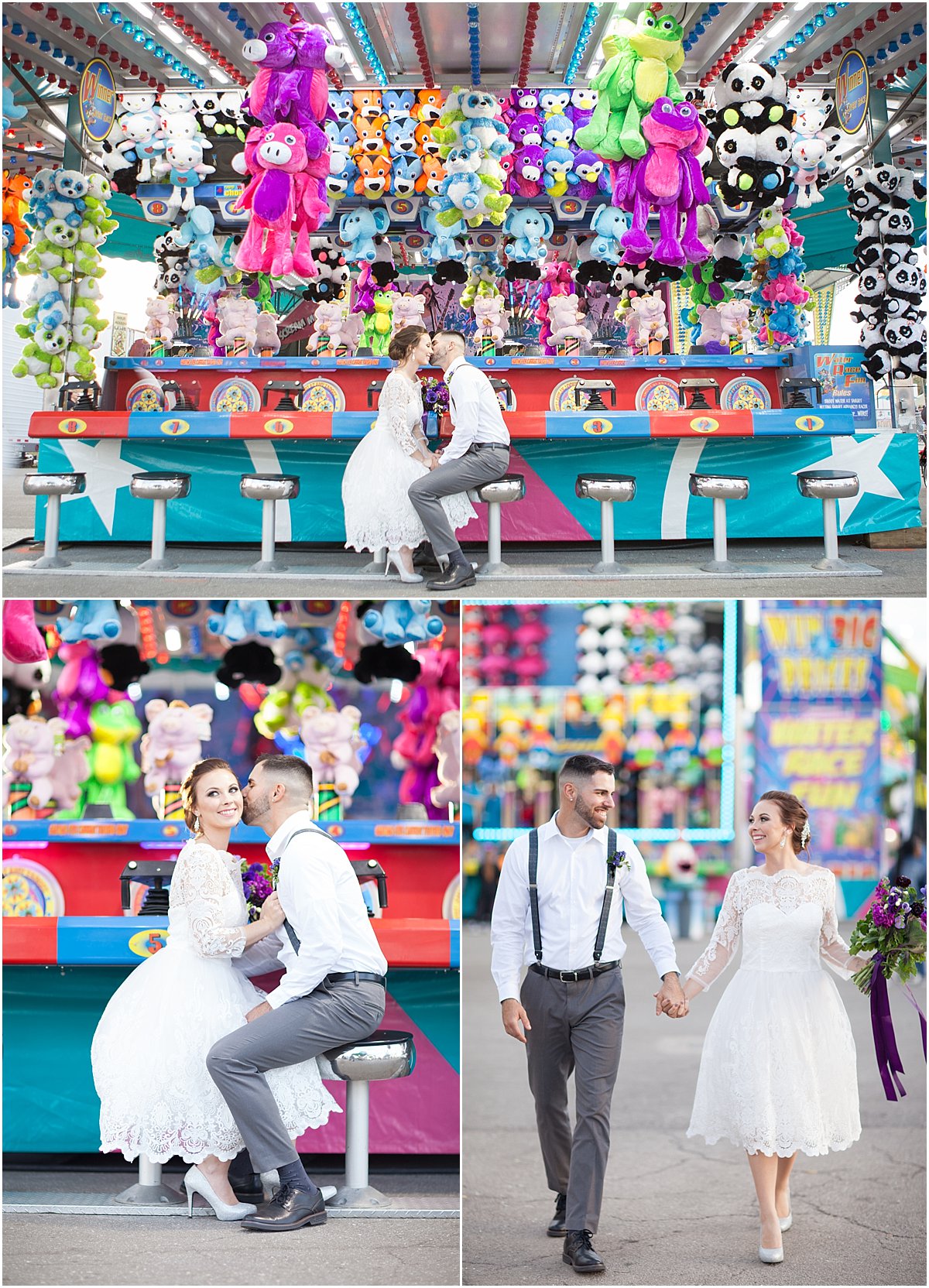 Midway games are the backbone of the fair. Everyone loves to try their hand at beating the odds to win a prize. Consider renting some of these classic games for your wedding to entertain guests. Make sure to stock up on cute stuffed animals!
11. Delicious Dessert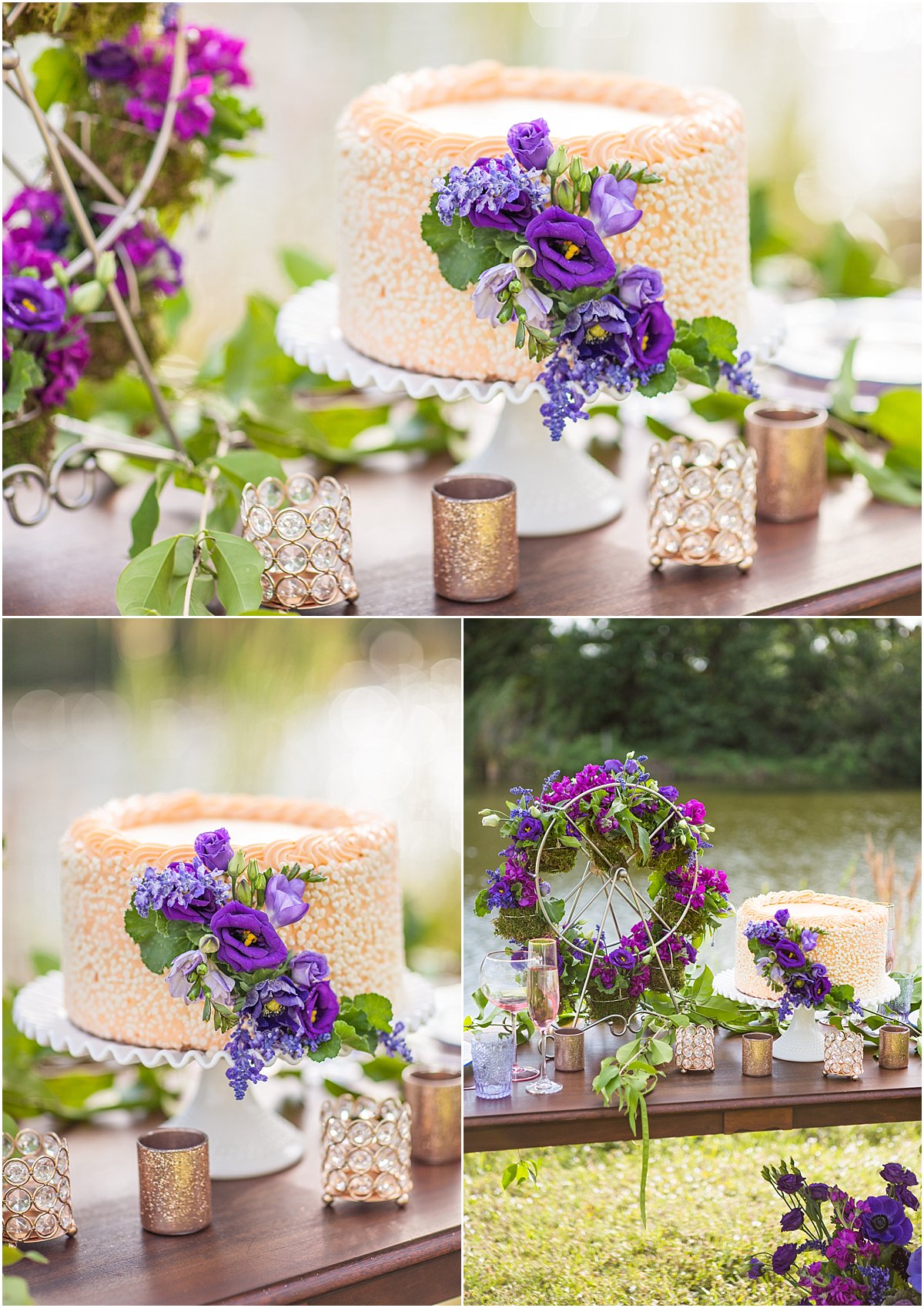 I don't know about you, but we LOVE dessert! The fair is known for its dessert selections, so use that to pick a unique dessert for your wedding. This Florida Orange Sunshine 5 Layer Cake is made from Florida orange juice and covered in white chocolate pieces PLUS it's sooo yummy! You could also serve cotton candy, candied apples, or donuts.
12. Fair After-Party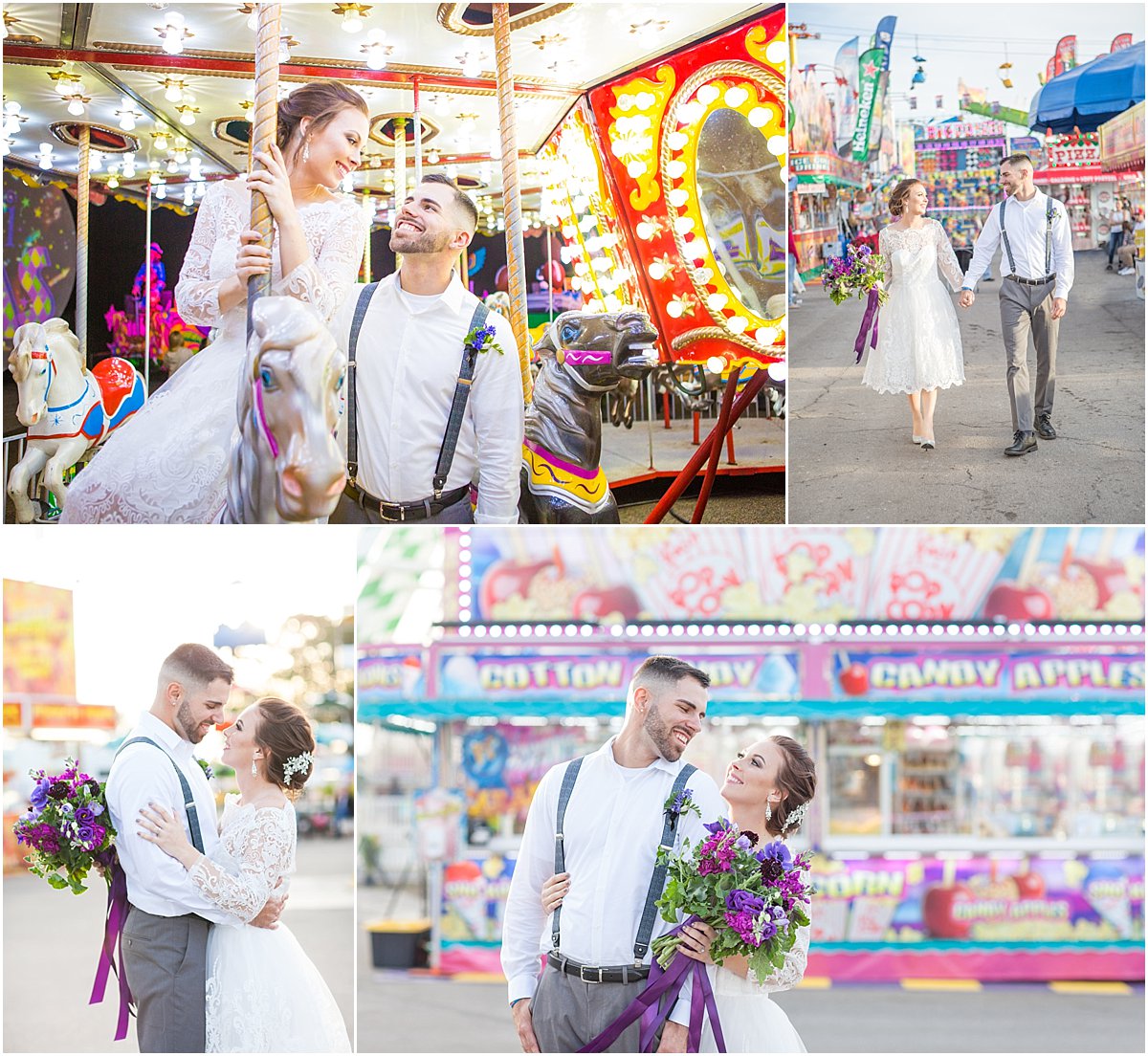 If you can't make it to the fair on your wedding day, consider hosting a post-wedding fair outing. Don your short dress and join your wedding party, family, and friends for some fun on the midway.
Great Local Wedding Vendors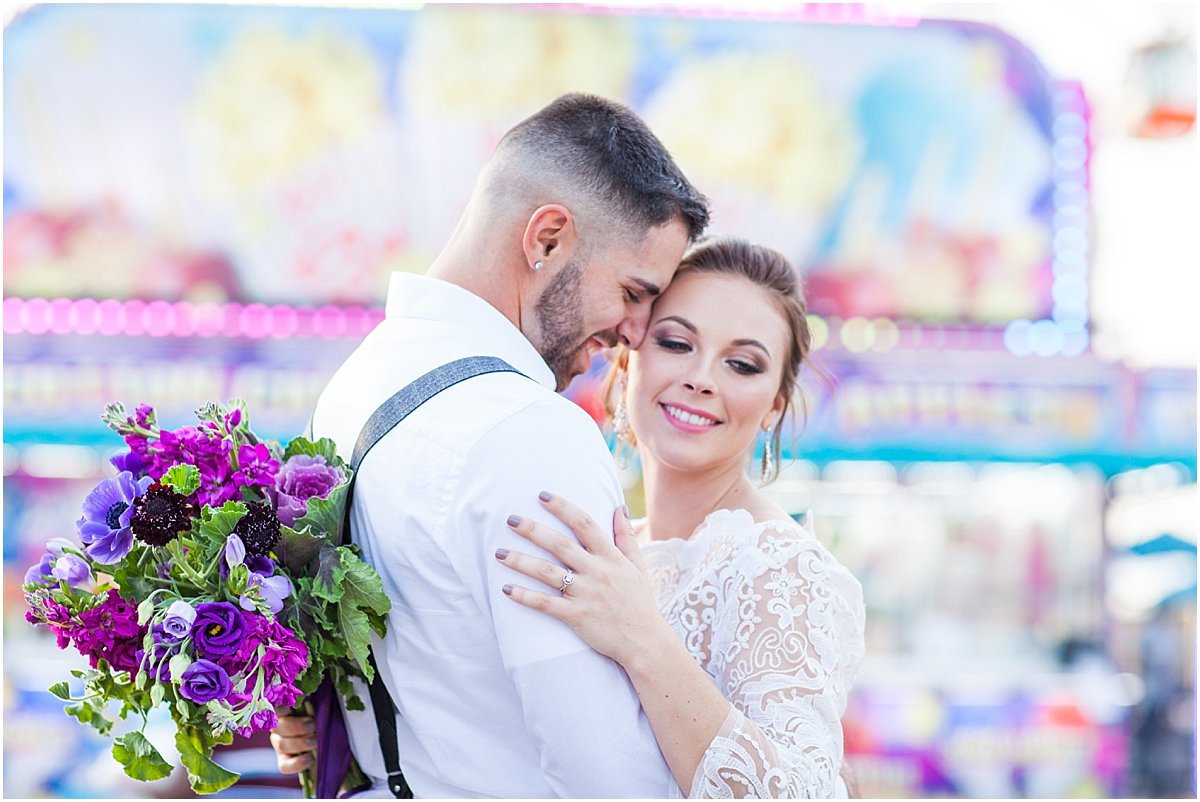 For this fair themed photo shoot, we teamed up with some amazing Palm Beach wedding vendors. Make sure to check them out for your wedding:
Special thanks to bride and groom models Kelsey and Nate!
---
Related Articles