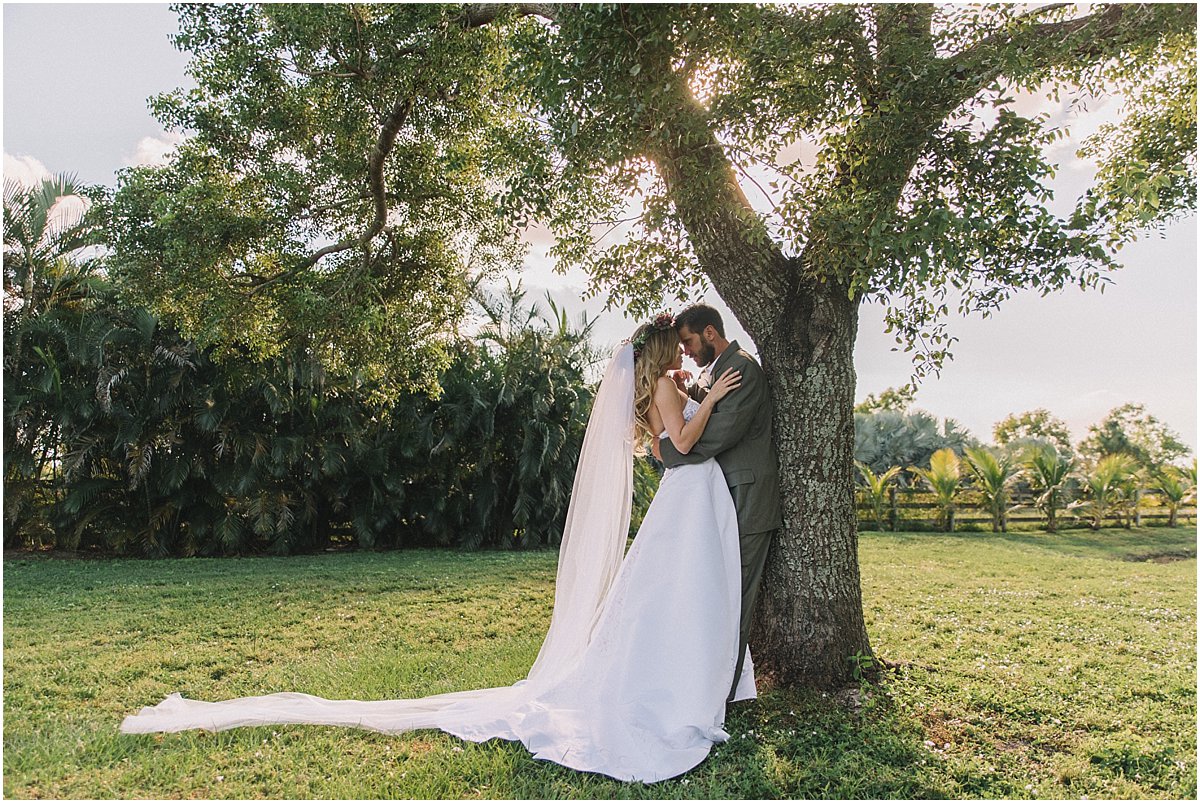 We love backyard weddings! They are full of sentiment and memories beyond the wedding day. For this couple, having the wedding at the groom's family home was the most important part. They drew inspiration from the trees and flowers around the property for the theme, which made this a gorgeous, tropical affair!
For $24k, they had a beautiful, laid-back wedding with some great, personal details. We also love that they used professional, local vendors to create the perfect day for them.
Read on for the full cost breakdown of their gorgeous Backyard Wedding in Palm Beach. And don't miss the "note from the bride and groom" below for their thoughts on how they made this great day possible.
MIPB Family Used
We were excited to hear they used some of our favorite Married in Palm Beach Family members:
Wedding Quick Facts:
Guests: 100
Wedding Location: Private Residence
Total Costs: $24,700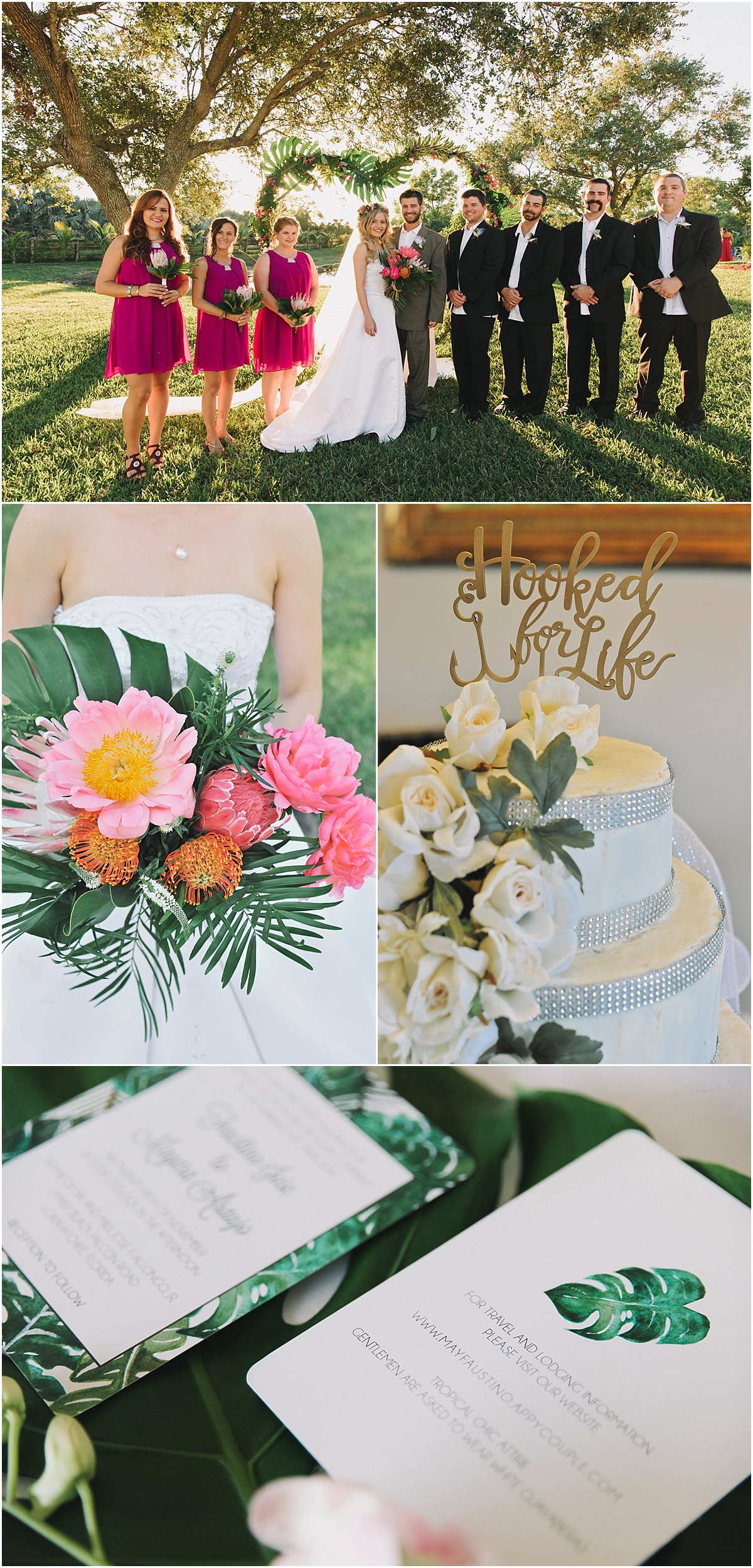 Wedding Essentials ($13,525):
Invitations and Stationary: $175
Dessert: $0 (Gift from the Groom's Aunt)
Photographer: $1,850
Cinematographer: $2,000 (Custom Package)
Flowers: $5,000
Wedding Planner: $4,500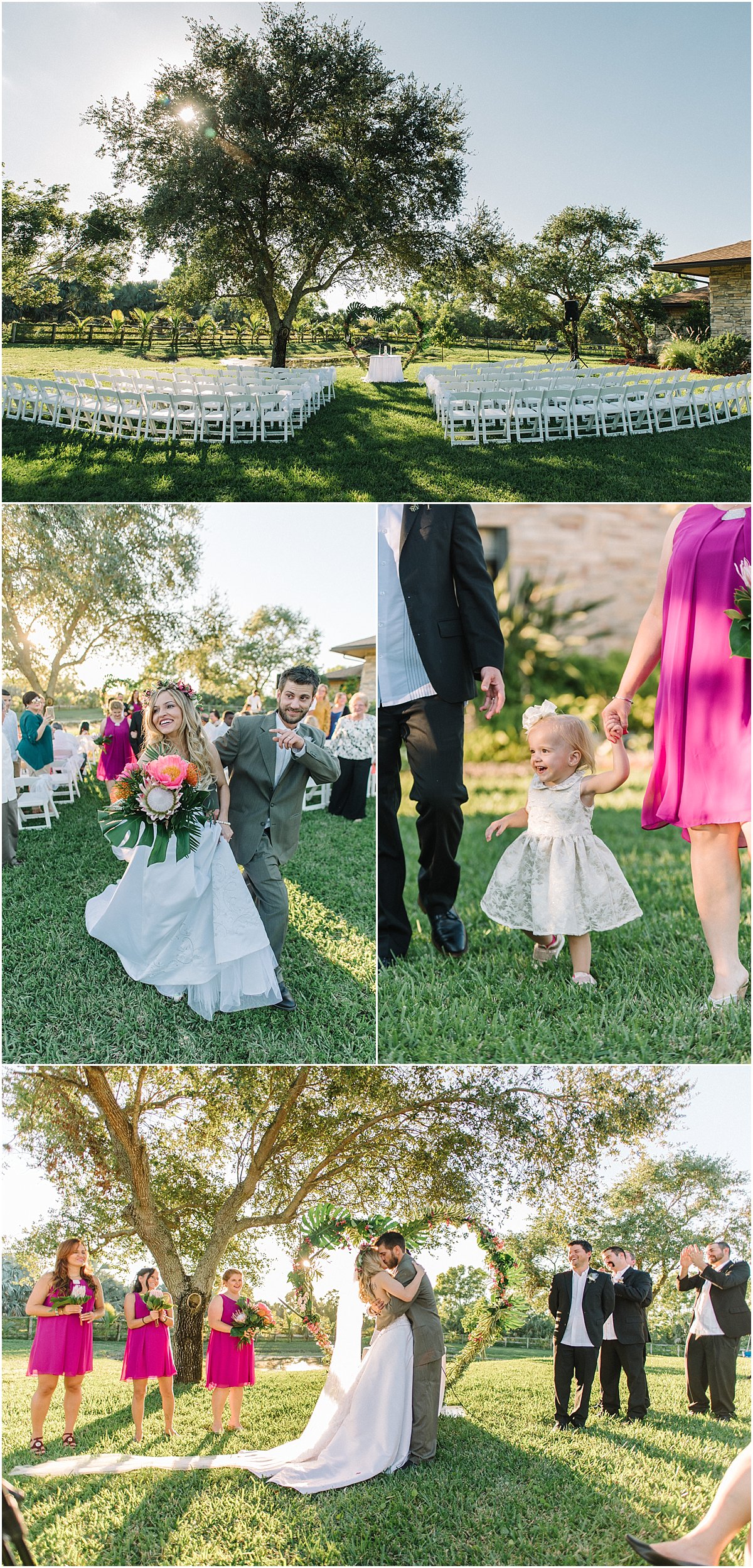 Reception and Ceremony Costs ($9,875):
Ceremony/Reception: $0 (Family Residence)
Food: $2,100
Drinks: $800 (Couple Supplied Liquor and Hired Bartenders)
Officiant: $0 (Friend of the Family)
DJ: $800
Photobooth: $1,175
Rentals: $5,000 (Tent, Chairs, Linens)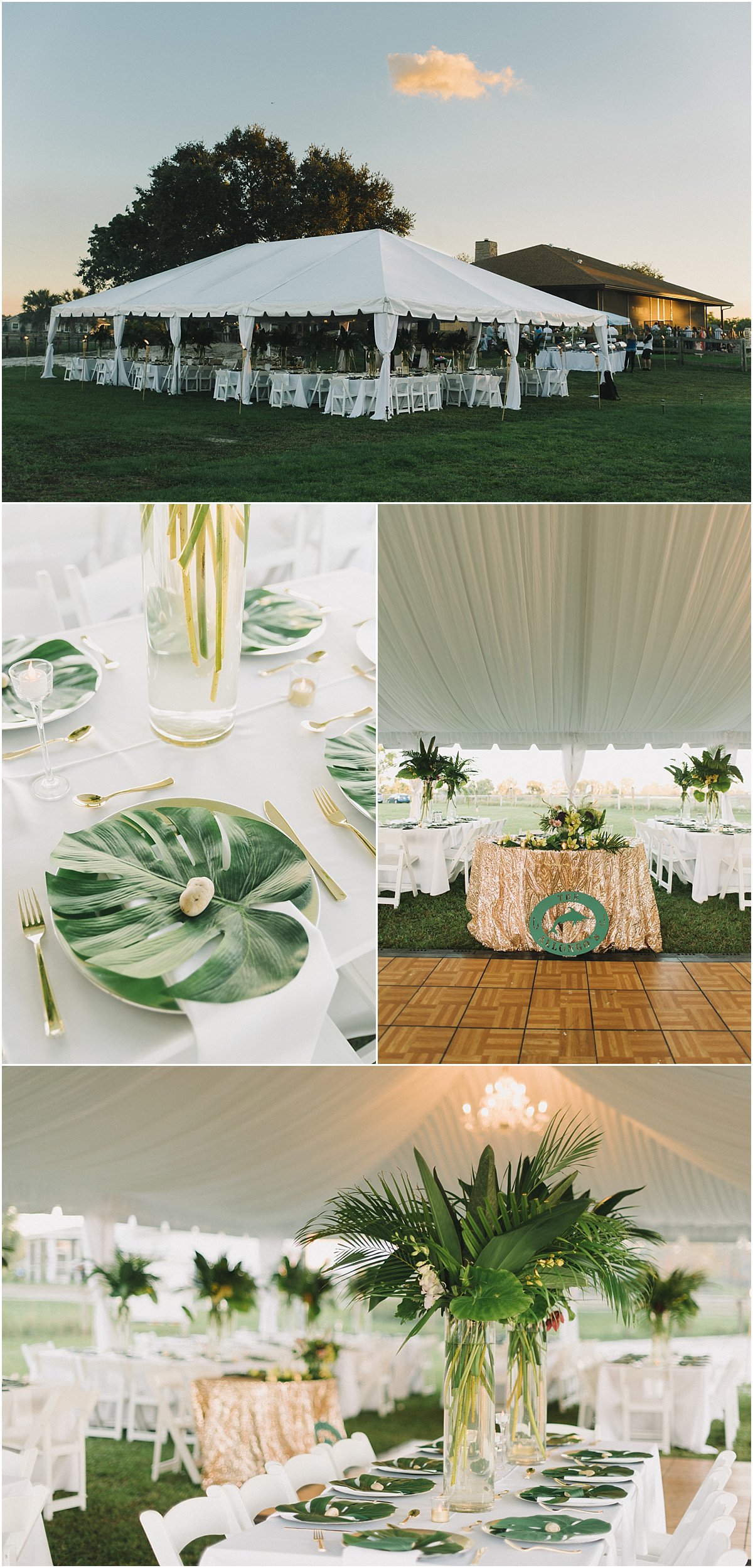 Attire and Beauty ($258):
Wedding Dress: $0 (Gift from the Groom's Mother)
Bridal Shoes & Decals: $58
Bridal Garter: $20
Groom's Attire: $0 (Groom Wore a Suit He Already Owned)
Groomsmen Socks: $30
Rings: $0 (Vintage Rings from Groom's Parents)
Hair and Makeup: $150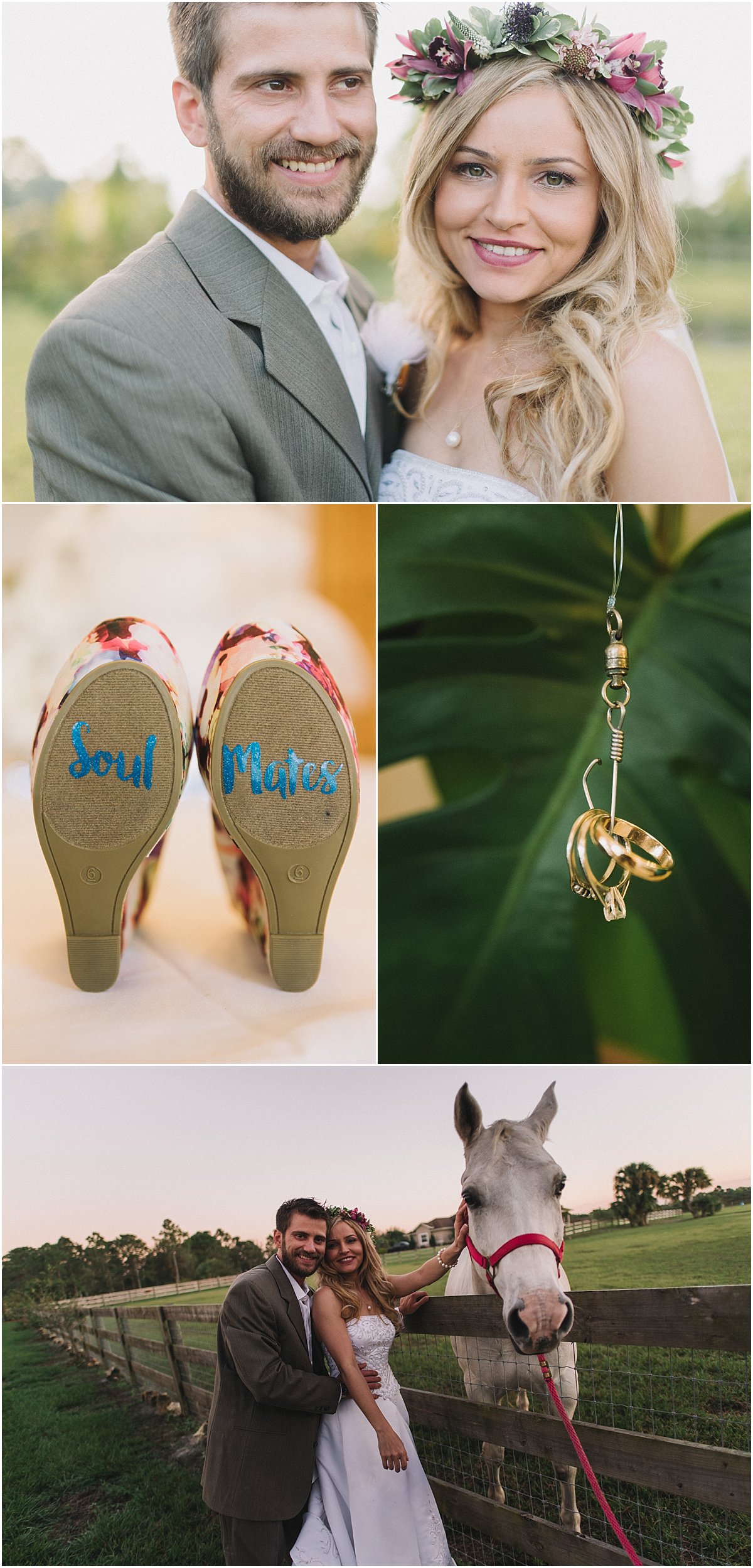 Other Costs ($1,042):
Wedding Party Gifts: $100 (Personalized Beer Mugs)
Coloring Books for Kids: $40
Additional Decor: $902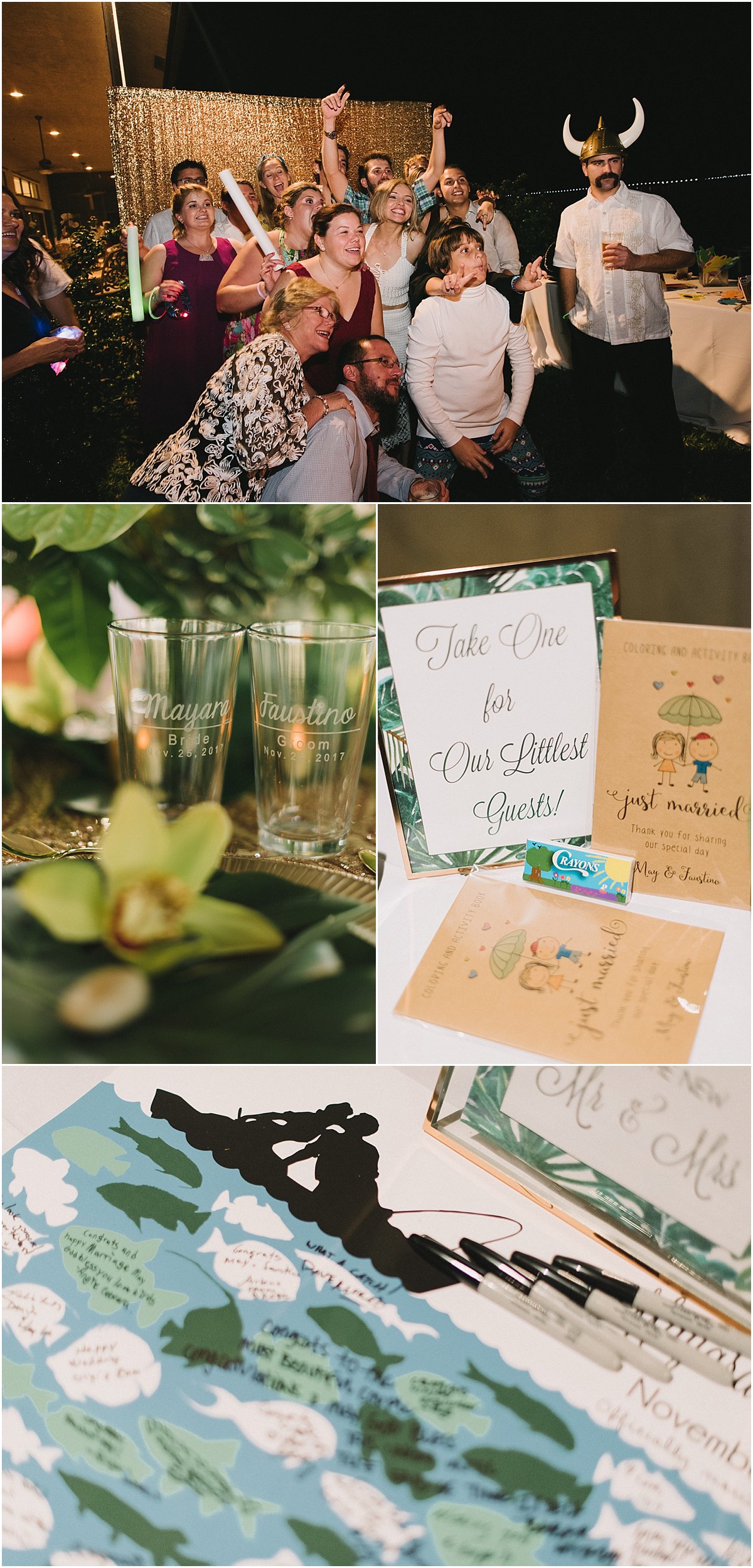 A Note from the Bride and Groom
We asked the bride and groom to tell us about their planning and budgeting process, and this is what they had to say:
Wedding Planner
We went into wedding planning only knowing that we wanted to have a backyard wedding. Everything else was completely foreign! So it was incredibly important that we hire an awesome wedding planner with tons of experience with backyard weddings. The Majestic Vision fit the bill. They helped us from beginning to end, with every detail. This couldn't have happened without them.

Floral and Décor
We wanted a laid-back affair that matched our surroundings, so we decided to go with a tropical theme. The team at Orange Blossoms Floral and Event Design was awesome! They were open to making the decor look like we used plants from around our property. The final design was breathtaking!

DJ and Photobooth
Having a kick-ass party was high on the priority list! Adam of Bassline Entertainment was awesome and made our reception the party atmosphere we were looking for. He even incorporated the Brazilian music we wanted. Another way we made the party awesome was with a sweet photobooth. Guests were in and out of the booth all night, so we have tons of great photos! Plus, the prints made for great favors.

Photo and Video
We LOVED Robert Madrid Photography and Anchor Weddings! They were the best team we could ever ask for. They made the whole day easy and gave us memories we will treasure for a lifetime.

– Bride and Groom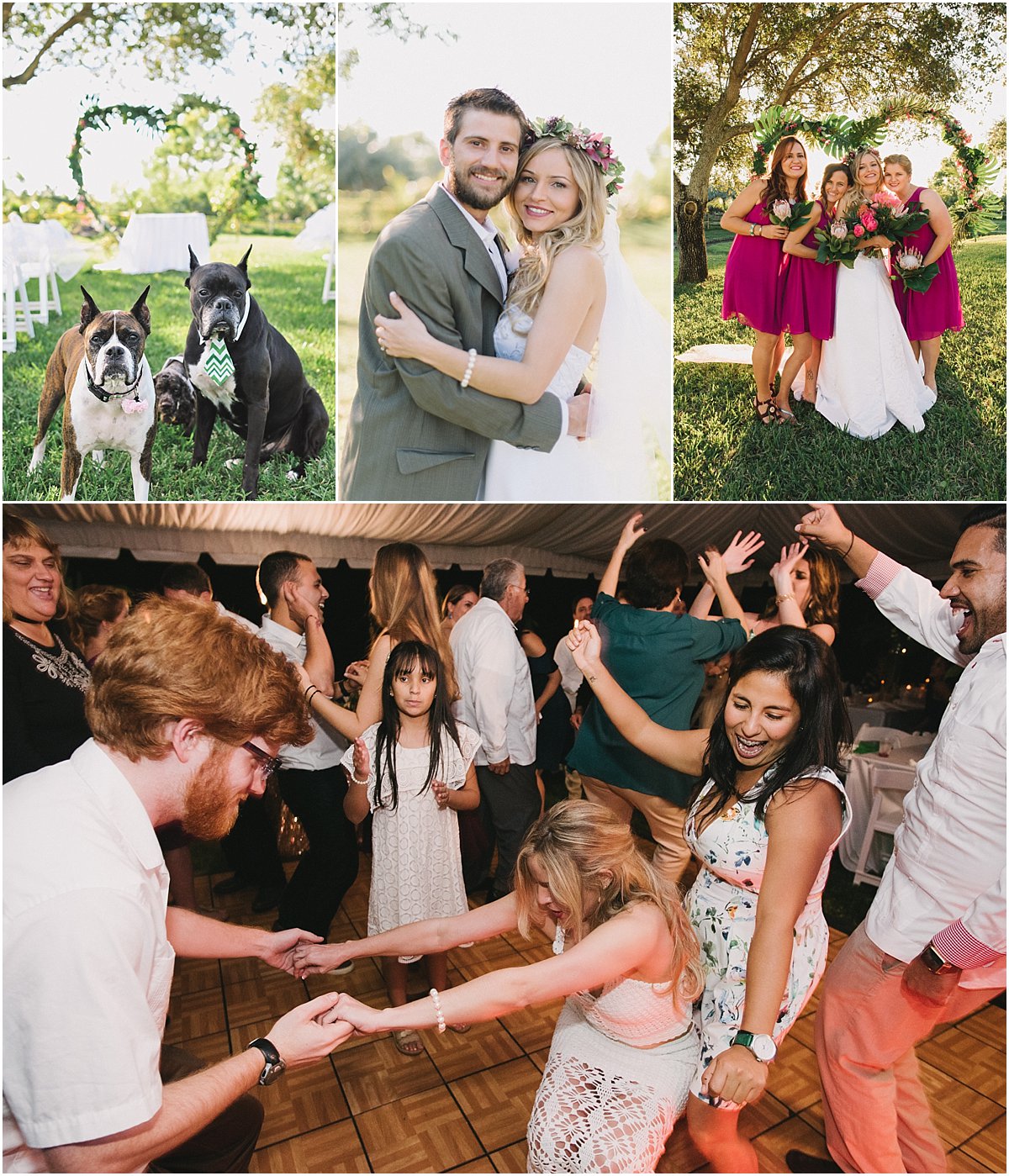 A big thanks to the bride and groom for sharing their awesome Backyard Wedding in Palm Beach! Also, thanks to Robert Madrid Photography for the photos and to The Majestic Vision for sending us this wedding!
If you're currently working on your wedding budget, make sure to read through our other articles featuring real Palm Beach wedding cost breakdowns.
---
Related Articles